Peter Arnett
Professor of Psychology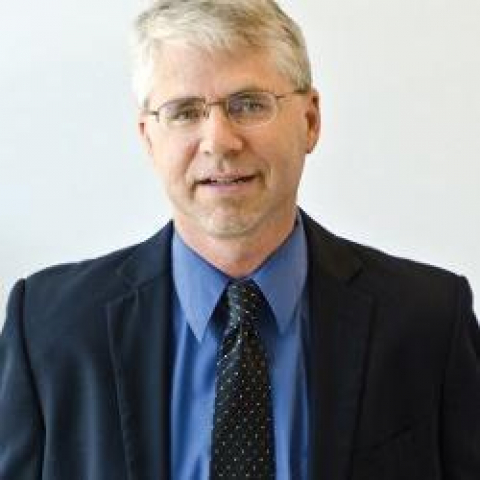 352 Moore
University Park, PA
Research Summary
Clinical neuropsychology, neurocognitive effects of multiple sclerosis, and the neurocognitive and emotional consequences of sports-related concussion in collegiate athletes.
Huck Affiliations
Publication Tags
These publication tags are generated from the output of this researcher. Click any tag below to view other Huck researchers working on the same topic.
Athletes
Multiple Sclerosis
Depression
Athlete
Sports
Fatigue
Performance
Cognition
Wounds And Injuries
Anxiety
Apolipoproteins
Sleep
Alleles
Post Concussion Syndrome
Self Report
Genes
Quality Of Life
Stigma
Psychological Consequences
Psychology
Allele
Sports Reporting
Psychological
Genotype
Cognitive Dysfunction
Most Recent Publications
How do you feel? Understanding "postconcussion-like symptom" changes over the course of a baseline neuropsychological evaluation
Kaitlin Riegler, Garrett Thomas, Peter Arnett, Translational Issues in Psychological Science
Psychological and behavioral therapies in MS
Peter Arnett, D. Ukueberuwa, M. Cadden, on p. 167-178
Factors Associated with Employment Status in Individuals with MS.
M. Cadden, Peter Arnett, International Journal of MS Care on p. 284-291
An Examination of positive and negative outcomes during the COVID-19 Pandemic in Persons with Multiple Sclerosis
Helen Genova, Margaret Chen, Andrea Botticello, G Kim, H Elsayed, Z Myszko, John DeLuca, R McGrath, Peter Arnett, Yael Goverover, American Journal of Occupational Therapy
Evidence Base for Depression in MS
Peter Arnett, M. Smith, 2024,
Multiple Sclerosis and other Demyelinating Disorders
Peter Arnett, Anthony Feinstein, John DeLuca, 2023, on p. 256-268
Carla Sanchis-Segura, Álvaro Javier Cruz-Gómez, Sónia Félix Esbrí, Alba Sebastián Tirado, Peter A. Arnett, Cristina Forn, 2023, Archives of Clinical Neuropsychology on p. 724-738
Kaitlin Elizabeth Riegler, Erin T. Guty, Garrett A. Thomas, Megan L. Bradson, Peter A. Arnett, 2023, Journal of Athletic Training on p. 414-422
Subjective Report, Objective Neurocognitive Performance, and "invisible Symptoms" in Multiple Sclerosis
Garrett A. Thomas, Kaitlin E. Riegler, Megan L. Bradson, Dede U. O'Shea, Peter A. Arnett, 2023, Archives of Clinical Neuropsychology on p. 169-181
Functional Outcomes, Injury Variables, and Athlete Characteristics Associated with Post-Concussion Sleep Disturbance
Kaitlin E. Riegler, Erin T. Guty, Garrett A. Thomas, Megan L. Bradson, Peter A. Arnett, 2023, Archives of Clinical Neuropsychology on p. 182-195
View More
Most-Cited Papers
Gray Vargas, Amanda Rabinowitz, Jessica Meyer, Peter A. Arnett, 2015, Journal of Athletic Training on p. 250-255
Margaret Cadden, Peter Arnett, 2015, International Journal of MS Care on p. 284-291
Depression in multiple sclerosis: The utility of common self-report instruments and development of a disease-specific measure
Lauren B. Strober, Peter A. Arnett, 2015, Journal of Clinical and Experimental Neuropsychology on p. 722-732
Apolipoprotein e (APOE) ε4 allele is associated with increased symptom reporting following sports concussion
Victoria C. Merritt, Peter A. Arnett, 2015, Journal of the International Neuropsychological Society on p. 89-94
Injury-related predictors of symptom severity following sports-related concussion
Victoria C. Merritt, Amanda R. Rabinowitz, Peter A. Arnett, 2015, Journal of Clinical and Experimental Neuropsychology on p. 265-275
Intraindividual cognitive variability before and after sports-related concussion
Amanda R. Rabinowitz, Peter A. Arnett, 2013, Neuropsychology on p. 481-490
A novel approach to classifying postconcussion symptoms: The application of a new framework to the Post-Concussion Symptom Scale
Victoria C. Merritt, Jessica E. Meyer, Peter A. Arnett, 2015, Journal of Clinical and Experimental Neuropsychology on p. 764-775
Impact of neurological impairment, depression, cognitive function and coping on quality of life of people with multiple sclerosis: A relative importance analysis
Eduardo Fernández-Jiménez, Peter Andrew Arnett, 2015, Multiple Sclerosis on p. 1468-1472
Judgment hurts: The psychological consequences of experiencing stigma in multiple sclerosis
Margaret H. Cadden, Peter A. Arnett, Tuula M. Tyry, Jonathan E. Cook, 2018, Ethics in Science and Medicine on p. 158-164
Victoria C. Merritt, Amanda R. Rabinowitz, Peter A. Arnett, 2018, Archives of Clinical Neuropsychology on p. 36-46
View More