Paul Babitzke
Co-Director of the Center for RNA Molecular Biology; Professor of Biochemistry and Molecular Biology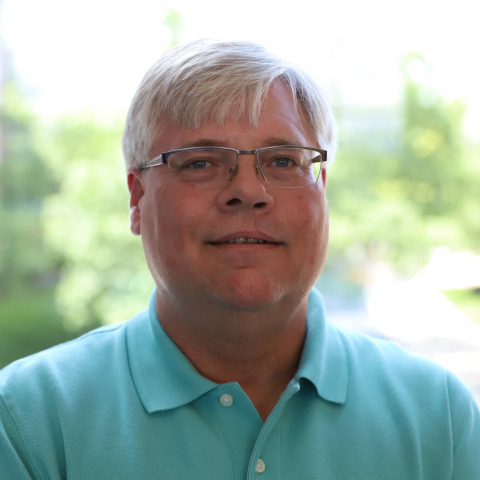 0203 Althouse Lab
University Park, PA
Research Summary
Regulation of gene expression by RNA structure and RNA-binding proteins
Huck Affiliations
Links
Publication Tags
These publication tags are generated from the output of this researcher. Click any tag below to view other Huck researchers working on the same topic.
Rna
Proteins
Gene Expression
Messenger Rna
Bacillus Subtilis
Escherichia Coli
Dna Directed Rna Polymerases
Protein
Dna
Bacteria
In Vitro Techniques
Rna Stability
Ribonuclease E
Carbon
Rna Binding Proteins
Regulation
Genes
Protein Biosynthesis
Virulence
Transcription Factors
Ribosomes
Transcriptome
Genome
Operon
Glucose
Most Recent Publications
Rishi K. Vishwakarma, M. Zuhaib Qayyum, Paul Babitzke, Katsuhiko S. Murakami, 2023, Proceedings of the National Academy of Sciences of the United States of America
Comprehensive transcription terminator atlas for Bacillus subtilis
Zachary Mandell, Rishi Vishwakarma, R Vishwakarma, Helen Yakhnina, H Yakhnin, K Murakami KS, Katsuhiko Murakami, Mikhail Kashlev, Paul Babitzke, 2022, Nature Microbiology on p. 1918-1931
Hiraku Takada, Zachary Mandell, Helen Yakhnin, Anastasiya Glazyrina, Shinobu Chiba, Tatsuaki Kurata, Kelvin Wu, Ben Tresco, Andrew Myers, Gemma Aktinson, Paul Babitzke, Vasili Hauryliuk, 2022, Nucleic Acids Research on p. 6174-6189
Shivani Chhabra, Zachary F. Mandell, Bo Liu, Paul Babitzke, David H. Bechhofer, 2022, mBio
In vivo RNA structural probing of guanine and uracil by a novel carbodiimide.
Catherine Douds, Paul Babitzke, Philip Bevilacqua, 2022,
Rho-dependent intrinsic termination in Bacillus subtilis.
Zachary Mandell, Rishi Vishwakarma, Katsuhiko Murakami, Paul Babitzke, 2022,
Complex mechanism of tylosin resistance in Bacillus subtilis.
Paul Babitzke, 2022,
Oshadhi Jayasinghe, Zachary Mandell, Alexander Yakhnin, Mikhail Kashlev, Paul Babitzke, 2022, Journal of Bacteriology on p. e0053421
Ying Jung Lai, Helen Yakhnin, Archana Pannuri, Christine Pourciau, Paul Babitzke, Tony Romeo, 2022, Molecular Microbiology on p. 32-53
Intrinsic termination is mediated by NusA, NusG and Rho in Bacillus subtilis.
Zachary Mandell, Rishi Vishwakarma, Paul Babitzke, 2022,
View More
Most-Cited Papers
Christopher A. Vakulskas, Anastasia H. Potts, Babitzke Paul, Brian M.M. Ahmer, Romeo Tony, 2015, Microbiology and Molecular Biology Reviews on p. 193-224
Tony Romeo, Christopher A. Vakulskas, Paul Babitzke, 2013, Environmental Microbiology on p. 313-324
Alexander V. Yakhnin, Carol S. Baker, Christopher A. Vakulskas, Helen Yakhnin, Igor Berezin, Tony Romeo, Paul Babitzke, 2013, Molecular Microbiology on p. 851-866
View More