Orfeu Buxton
Professor of Biobehavioral Health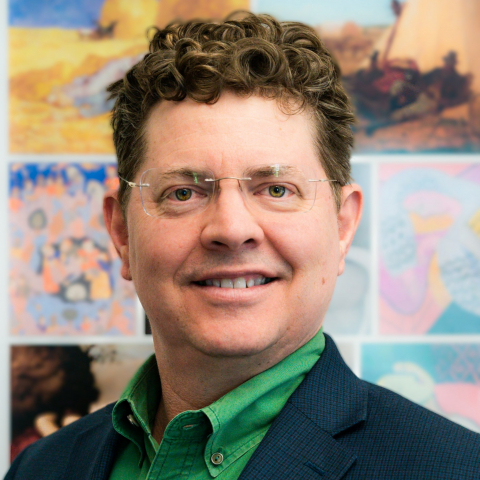 205 Biobehavioral Health
University Park, PA
Research Summary
The causes of chronic sleep deficiency in the workplace, home, and society; the health consequences of chronic sleep deficiency, especially cardiometabolic outcomes, and the physiologic and social mechanisms by which these outcomes arise. Successful aging is a central focus of this work. Ongoing interdisciplinary human studies involve sleep loss, aging, and insomnia, as well as health disparities.
Huck Affiliations
Links
Publication Tags
Sleep
Consensus
Medicine
Joints
Health
Research
Actigraphy
Education
Glucose
Sleep Wake Disorders
Wrist
Acculturation
Sensitivity And Specificity
Working Women
Noise
Mothers
Patient Care
Intention
C Reactive Protein
Interaction
Polysomnography
European Continental Ancestry Group
Job Satisfaction
Child
Fathers
Most Recent Papers
Insomnia Symptoms Burden and Prescribed Sleep Medication Use Predict Fall Risk in Older Adults
Tuo-Yu Chen, S Lee, Orfeu Buxton, Sleep
Nightly sleep-wake concordance and daily marital interactions
Heather E. Gunn, Soomi Lee, Kenda R. Eberhardt, Orfeu M. Buxton, Wendy M. Troxel, 2021, Sleep Health on p. 266-272
Opposite educational gradients in sleep duration between Black and White adults, 2004-2018
Liying Luo, Orfeu M. Buxton, Alyssa A. Gamaldo, David M. Almeida, Qian Xiao, 2021, Sleep Health on p. 3-9
Patterns of Eating Associated with Sleep Characteristics
Sadia B. Ghani, Marcos E. Delgadillo, Karla Granados, Ashley C. Okuagu, Chloe C.A. Wills, Pamela Alfonso-Miller, Orfeu M. Buxton, Sanjay R. Patel, John Ruiz, Sairam Parthasarathy, Patricia L. Haynes, Patricia Molina, Azizi Seixas, Girardin Jean-Louis, Michael A. Grandner, 2021, Behavioral Sleep Medicine
Cumulative effects of sleep quality on risk for incident mild cognitive impairment (MCI): Results from the Einstein Aging Study (EAS) cohort. Alzheimer's Dement.
Carol Derby, Cuiling Wang, Mindy Katz, Richard Lipton, Orfeu Buxton, 2020, Alzheimer's Dement
Sleep duration and affective reactivity to stressors and positive events in daily life.
N Sin, J Wen, P Klaiber, Orfeu Buxton, D Almeida, 2020, Health Psychology on p. 1078-1088
Patterns of infant-only wake bouts and night feeds during early infancy: An exploratory study using actigraphy in mother-father-infant triads
Elizabeth L. Adams, Lindsay Master, Orfeu M. Buxton, Jennifer S. Savage, 2020, Pediatric obesity
Acculturation associated with sleep duration, sleep quality, and sleep disorders at the US–Mexico border
Sadia B. Ghani, Marcos E. Delgadillo, Karla Granados, Ashley C. Okuagu, Pamela Alfonso-Miller, Orfeu M. Buxton, Sanjay R. Patel, John Ruiz, Sairam Parthasarathy, Patricia L. Haynes, Patricia Molina, Azizi Seixas, Natasha Williams, Girardin Jean-Louis, Michael A. Grandner, 2020, International Journal of Environmental Research and Public Health on p. 1-11
Associations among patient care workers' schedule control, sleep, job satisfaction and turnover intentions
Rebecca M. Brossoit, Tori L. Crain, Leslie B. Hammer, Soomi Lee, Todd E. Bodner, Orfeu M. Buxton, 2020, Stress and Health on p. 442-456
Various Types of Perceived Job Discrimination and Sleep Health among Working Women: Findings from the Sister Study
Soomi Lee, Anne Marie Chang, Orfeu M. Buxton, Chandra L. Jackson, 2020, American Journal of Epidemiology on p. 1143-1153
View More
Most-Cited Papers
Adverse metabolic consequences in humans of prolonged sleep restriction combined with circadian disruption
Orfeu M. Buxton, Sean W. Cain, Shawn P. O'Connor, James H. Porter, Jeanne F. Duffy, Wei Wang, Charles A. Czeisler, Steven A. Shea, 2012, Science Translational Medicine
Recommended amount of sleep for a healthy adult: A joint consensus statement of the American Academy of Sleep Medicine and Sleep Research Society
Nathaniel F. Watson, M. Safwan Badr, Gregory Belenky, Donald L. Bliwise, Orfeu M. Buxton, Daniel Buysse, David F. Dinges, James Gangwisch, Michael A. Grandner, Clete Kushida, Raman K. Malhotra, Jennifer L. Martin, Sanjay R. Patel, Stuart F. Quan, Esra Tasali, Michael Twery, Janet B. Croft, Elise Maher, Jerome A. Barrett, Sherene M. Thomas, Jonathan L. Heald, 2015, Sleep on p. 843-844
Measuring sleep
Miguel Marino, Yi Li, Michael N. Rueschman, J. W. Winkelman, J. M. Ellenbogen, J. M. Solet, Hilary Dulin, Lisa F. Berkman, Orfeu M. Buxton, 2013, Sleep on p. 1747-1755
Joint consensus statement of the American Academy of Sleep Medicine and Sleep Research Society on the recommended amount of sleep for a healthy adult: Methodology and discussion
Nathaniel F. Watson, M. Safwan Badr, Gregory Belenky, Donald L. Bliwise, Orfeu M. Buxton, Daniel Buysse, David F. Dinges, James Gangwisch, Michael A. Grandner, Clete Kushida, Raman K. Malhotra, Jennifer L. Martin, Sanjay R. Patel, Stuart F. Quan, Esra Tasali, Michael Twery, Janet B. Croft, Elise Maher, Jerome A. Barrett, Sherene M. Thomas, Jonathan L. Heald, 2015, Sleep on p. 1161-1183
Endogenous circadian system and circadian misalignment impact glucose tolerance via separate mechanisms in humans
Christopher J. Morris, Jessica N. Yang, Joanna I. Garcia, Samantha Myers, Isadora Bozzi, Wei Wang, Orfeu M. Buxton, Steven A. Shea, Frank A.J.L. Scheer, 2015, Proceedings of the National Academy of Sciences of the United States of America on p. E2225-E2234
Recommended amount of sleep for a healthy adult: A joint consensus statement of the American Academy of Sleep Medicine and Sleep Research Society
Nathaniel F. Watson, M. Safwan Badr, Gregory Belenky, Donald L. Bliwise, Orfeu M. Buxton, Daniel Buysse, David F. Dinges, James Gangwisch, Michael A. Grandner, Clete Kushida, Raman K. Malhotra, Jennifer L. Martin, Sanjay R. Patel, Stuart F. Quan, Esra Tasali, Michael Twery, Janet B. Croft, Elise Maher, Jerome A. Barrett, Sherene M. Thomas, Jonathan L. Heald, 2015, Journal of Clinical Sleep Medicine on p. 591-592
Joint Consensus Statement of the American Academy of Sleep Medicine and Sleep Research Society on the Recommended Amount of Sleep for a Healthy Adult
Nathaniel F. Watson, M. Safwan Badr, Gregory Belenky, Donald L. Bliwise, Orfeu M. Buxton, Daniel Buysse, David F. Dinges, James Gangwisch, Michael A. Grandner, Clete Kushida, Raman K. Malhotra, Jennifer L. Martin, Sanjay R. Patel, Stuart F. Quan, Esra Tasali, Michael Twery, Janet B. Croft, Elise Maher, Jerome A. Barrett, Sherene M. Thomas, Jonathan L. Heald, 2015, Journal of Clinical Sleep Medicine on p. 931-952
Sleep disruption due to hospital noises
Orfeu M. Buxton, Jeffrey M. Ellenbogen, Wei Wang, Andy Carballeira, Shawn O'Connor, Dan Cooper, Ankit J. Gordhandas, Scott M. McKinney, Jo M. Solet, 2012, Annals of Internal Medicine on p. 170-179
Sleep in the modern family: Protective family routines for child and adolescent sleep
Orfeu M. Buxton, Anne-Marie Chang, James C. Spilsbury, Taylor Bos, Helene Emsellem, Kristen L. Knutson, 2015, Sleep Health on p. 15-27
Extreme sleep durations and increased C-reactive protein
Michael A. Grandner, Orfeu M. Buxton, Nicholas Jackson, Megan Sands-Lincoln, Abhishek Pandey, Girardin Jean-Louis, 2013, Sleep on p. 769-779
View More