Orfeu Buxton
Elizabeth Fenton Susman Professor of Biobehavioral Health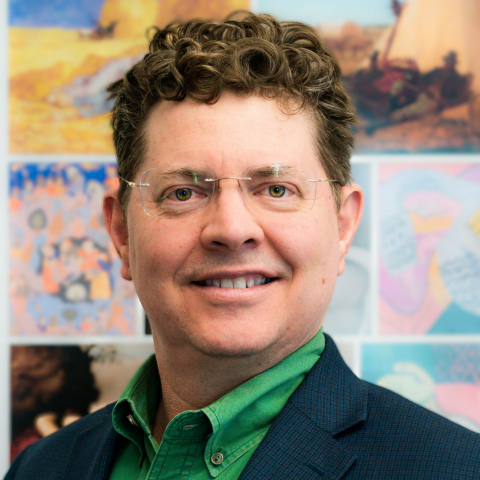 205 Biobehavioral Health
University Park, PA
Research Summary
The causes of chronic sleep deficiency in the workplace, home, and society; the health consequences of chronic sleep deficiency, especially cardiometabolic outcomes, and the physiologic and social mechanisms by which these outcomes arise. Successful aging is a central focus of this work. Ongoing interdisciplinary human studies involve sleep loss, aging, and insomnia, as well as health disparities.
Huck Affiliations
Links
Publication Tags
Sleep
Health
Consensus
Medicine
Joints
Research
Actigraphy
Depression
Asian Americans
Parenting
Community Health Workers
Pain
Child
C Reactive Protein
Evidence
Arousal
Communication
Polysomnography
Adolescent
Flexibility
Nurses
Sensitivity And Specificity
Glucose
Employee
Breakfast
Most Recent Publications
Insomnia Symptoms Burden and Prescribed Sleep Medication Use Predict Fall Risk in Older Adults
Tuo-Yu Chen, S Lee, Orfeu Buxton, Sleep
Yameng Gu, Feng Han, Lucas E. Sainburg, Margeaux M. Schade, Orfeu M. Buxton, Jeff H. Duyn, Xiao Liu, 2022, NeuroImage
Self-reported outcomes of a randomized trial comparing three community health worker interventions for diabetes prevention among Cambodian Americans with depression
Julie Wagner, Angela Bermúdez-Millán, Thomas Buckley, Orfeu M. Buxton, Richard Feinn, Sengly Kong, Theanvy Kuoch, Lindsay Master Nye, Mary Scully, 2022, Patient Education and Counseling on p. 3501-3508
Soomi Lee, Christina X. Mu, Meredith L. Wallace, Ross Andel, David M. Almeida, Orfeu M. Buxton, Sanjay R. Patel, 2022, Scientific Reports
S. Megan Berthold, Richard Feinn, Angela Bermudez-Millan, Thomas Buckley, Orfeu M. Buxton, Sengly Kong, Theanvy Kuoch, Mary Scully, Tu Anh Ngo, Julie Wagner, 2022, Journal of Patient-Reported Outcomes
Gina Marie Mathew, David A. Reichenberger, Lindsay Master, Orfeu M. Buxton, Lauren Hale, Anne Marie Chang, 2022, International Journal of Behavioral Nutrition and Physical Activity
Discrimination and Education Quality Moderate the Association of Sleep with Cognitive Function in Older Black Adults: Results from the Einstein Aging Study.
L Ji, R Zhaoyang, J Jiao, M Gray, S Bertisch, C Derby, Orfeu Buxton, A Gamaldo, 2022, The journals of gerontology. Series B, Psychological sciences and social sciences
Impact of chronic sleep restriction on sleep continuity, sleep structure, and neurobehavioral performance
Qilong Xin, Robin K. Yuan, Kirsi Marja Zitting, Wei Wang, Shaun M. Purcell, Nina Vujovic, Joseph M. Ronda, Stuart F. Quan, Jonathan S. Williams, Orfeu M. Buxton, Jeanne F. Duffy, Charles A. Czeisler, 2022, Sleep
Sleep parenting practices are associated with infant self-soothing behaviors when measured using actigraphy
Elizabeth L. Adams, Lindsay Master, Orfeu M. Buxton, Jennifer S. Savage, 2022, Sleep Medicine on p. 29-36
Effect of the INSIGHT Firstborn Parenting Intervention on Secondborn Sleep
Emily E. Hohman, Jennifer Williams, J Savage, M Marini, S Anzman-Frasca, Orfeu Buxton, E Loken, Ian Paul, 2022, Pediatrics on p. e2021055244
View More
Most-Cited Papers
Nathaniel F. Watson, M. Safwan Badr, Gregory Belenky, Donald L. Bliwise, Orfeu M. Buxton, Daniel Buysse, David F. Dinges, James Gangwisch, Michael A. Grandner, Clete Kushida, Raman K. Malhotra, Jennifer L. Martin, Sanjay R. Patel, Stuart F. Quan, Esra Tasali, Michael Twery, Janet B. Croft, Elise Maher, Jerome A. Barrett, Sherene M. Thomas, Jonathan L. Heald, 2015, Sleep on p. 843-844
Miguel Marino, Yi Li, Michael N. Rueschman, J. W. Winkelman, J. M. Ellenbogen, J. M. Solet, Hilary Dulin, Lisa F. Berkman, Orfeu M. Buxton, 2013, Sleep on p. 1747-1755
Nathaniel F. Watson, M. Safwan Badr, Gregory Belenky, Donald L. Bliwise, Orfeu M. Buxton, Daniel Buysse, David F. Dinges, James Gangwisch, Michael A. Grandner, Clete Kushida, Raman K. Malhotra, Jennifer L. Martin, Sanjay R. Patel, Stuart F. Quan, Esra Tasali, Michael Twery, Janet B. Croft, Elise Maher, Jerome A. Barrett, Sherene M. Thomas, Jonathan L. Heald, 2015, Sleep on p. 1161-1183
View More