Nilam Ram
Professor of Human Development and Family Studies; Professor of Psychology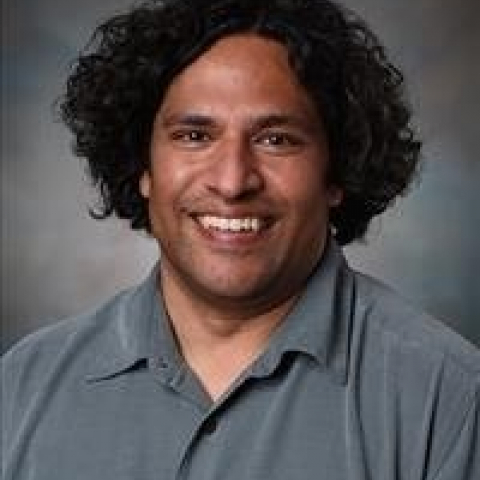 407 Biobehavioral Health
University Park, PA
Huck Affiliations
Links
Publication Tags
Health
Time
Emotions
Evidence
Mortality
Personality
Alcohols
Emotion
Students
Travel
Human Being
Neuroticism
Body Mass Index
Energy Conservation
Leisure
Paradigm
Cognitive Aging
Exercise
Positive Emotions
Temperament
Adolescent
Baby
Death
Alcohol
Energy Utilization
Most Recent Papers
Interdisciplinary work is essential for research on puberty: Complexity and dynamism in action
E Susman, K Marceau, S. Dockray, Nilam Ram, Journal of Research on Adolescence
Towards a general model of self-regulation dynamics
P Cole, Nilam Ram, M. English,
Sexual activity, sexual thoughts, and intimacy among older adults: Links with physical health and psychosocial factors
K. Kolodziejczak, A. Rosada, J. Drewelies, S. Düzel, P. Eibich, C. Tegeler, G. Wagner, K. Beier, Nilam Ram, I. Demuth, E. Steinhagen-Thiessen, D. Gerstorf,
Survival analysis for observations of child behavior
J. P. *Lougheed, L. *Benson, P. Cole, Nilam Ram,
Using screenshots to predict task switching on smartphones
X. Yang, Nilam Ram, T. Robinson, B. Reeves, ACM CHI Conference on Human Factors in Computing Systems
Adolescents' emotion system dynamics: Network-based analysis of physiological and emotional experience
X. *Yang, Nilam Ram, J. P. *Lougheed, P. C. M. Molenaar, T. Hollenstein,
How far reaches the power of personality? Personality predictors of terminal decline in well-being
Swantje Mueller, Jenny Wagner, Gert Wagner, Nilam Ram, D Gerstorf, Journal of Personality and Social Psychology: Personality Processes and Individual Differences
Trajectories of infant positive emotion during the still face paradigm are associated with toddler temperament
Penina Backer, Nilam Ram, Cynthia Stifter, 2022, Infant Behavior and Development
Sensitization in situ
Carlie J. Sloan, Gregory M. Fosco, Nilam Ram, 2022, Family Relations on p. 583-601
Acting Like a Baby Boomer? Birth-Cohort Differences in Adults' Personality Trajectories During the Last Half a Century
Naemi D. Brandt, Johanna Drewelies, Sherry L. Willis, K. Warner Schaie, Nilam Ram, Denis Gerstorf, Jenny Wagner, 2022, Psychological Science on p. 382-396
View More
Most-Cited Papers
Taking a "Peak" at Leisure Travelers' Positive Emotions
Ondrej Mitas, Careen Yarnal, Reginald Adams, Nilam Ram, 2012, Leisure Sciences on p. 115-135
Saving energy in an office environment: A serious game intervention
Brian Orland, Nilam Ram, Dean Lang, Kevin Houser, Nate Kling, Michael Coccia, 2014, Energy and Buildings on p. 43-52
An ensemble heterogeneous classification methodology for discovering health-related knowledge in social media messages
Suppawong Tuarob, Conrad S. Tucker, Marcel Salathe, Nilam Ram, 2014, Journal of Biomedical Informatics on p. 255-268
Age and time-to-death trajectories of change in indicators of cognitive, sensory, physical, health, social, and self-related functions
Denis Gerstorf, Nilam Ram, Ulman Lindenberger, Jacqui Smith, 2013, Developmental Psychology on p. 1805-1821
The Effects of Stress on Cognitive Aging, Physiology and Emotion (ESCAPE) Project
Stacey B. Scott, Jennifer E. Graham-Engeland, Christopher G. Engeland, Joshua M. Smyth, David M. Almeida, Mindy J. Katz, Richard B. Lipton, Jacqueline A. Mogle, Elizabeth Munoz, Nilam Ram, Martin J. Sliwinski, 2015, BMC Psychiatry on p. 146-160
A daily analysis of physical activity and satisfaction with life in emerging adults
Jaclyn P. Maher, Shawna E. Doerksen, Steriani Elavsky, Amanda L. Hyde, Aaron L. Pincus, Nilam Ram, David E. Conroy, 2013, Health Psychology on p. 647-656
Associations between respiratory sinus arrhythmia reactivity and internalizing and externalizing symptoms are emotion specific
Christine K. Fortunato, Lisa M. Gatzke-Kopp, Nilam Ram, 2013, Cognitive, Affective and Behavioral Neuroscience on p. 238-251
Body mass index, change in body mass index, and survival in old and very old persons.
Anna K. Dahl, Elizabeth B. Fauth, Marie Ernsth-Bravell, Linda B. Hassing, Nilam Ram, Denis Gerstof, 2013, [No source information available] on p. 512-518
Leisure activities, the social weekend, and alcohol use
Andrea K. Finlay, Nilam Ram, Jennifer L. Maggs, Linda L. Caldwell, 2012, Journal of Studies on Alcohol and Drugs on p. 250-259
Examining the interplay of processes across multiple time-scales: Illustration with the Intraindividual Study of Affect, Health, and Interpersonal Behavior (iSAHIB).
Nilam Ram, David E. Conroy, Aaron L. Pincus, Amy Lorek, Amanda Rebar, Michael J. Roche, Michael Coccia, Jennifer Morack, Josh Feldman, Denis Gerstorf, 2014, Research in Human Development on p. 142-160
View More