Nancy Williams
Professor and Head of Kinesiology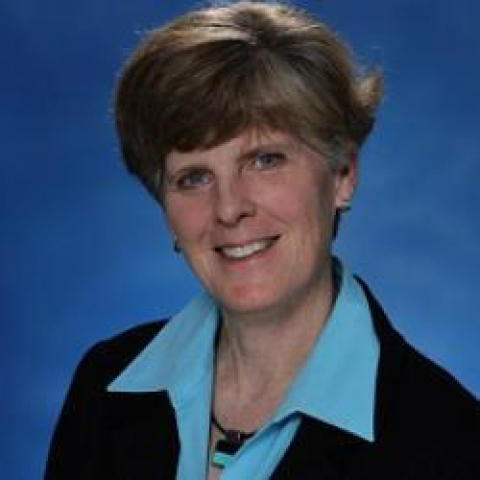 Recreation Bldg
University Park,
She/Her
Research Summary
Exercise physiology, effects of alterations in energy balance on reproductive function, neuroendocrinology, metabolism, clinical issues pertaining to womens health and reproductive status.
Huck Affiliations
Links
Publication Tags
Female Athlete Triad Syndrome
Exercise
Luteinizing Hormone
Return To Sport
Therapeutics
Consensus
Bone Density
Metabolic Bone Diseases
Athletes
Sports
San Francisco
Basal Metabolism
Congresses
Glucuronides
Amenorrhea
Physicians
Luteal Phase
Energy Intake
Eating
Guidelines
Menstrual Cycle
Bone And Bones
Energy
Randomized Controlled Trials
Feeding Behavior
Most Recent Papers
The association of leptin with unique measures of body composition distribution in exercising women
K. Koltun, H.C. Allaway, Nancy Williams, M De Souza,
The Path Towards Progress
Mary Jane De Souza, Nicole C.A. Strock, Emily A. Ricker, Kristen J. Koltun, Michelle Barrack, Elizabeth Joy, Aurelia Nattiv, Mark Hutchinson, Madhusmita Misra, Nancy I. Williams, 2022, Sports Medicine on p. 13-23
Randomised Controlled Trial of the Effects of Increased Energy Intake on Menstrual Recovery in Exercising Women with Menstrual Disturbances: The 'REFUEL' Study
Mary Jane De Souza, Rebecca J. Mallinson, Nicole C.A. Strock, Kristen J. Koltun, Marion P. Olmsted, Emily A. Ricker, Jennifer L. Scheid, Heather C. Allaway, Daniel J. Mallinson, Prabhani Kuruppumullage Don, Nancy Williams, 2021, Obstetrical and Gynecological Survey on p. 669-671
Eating behaviours related to psychological stress are associated with functional hypothalamic amenorrhoea in exercising women.
Nicole C.A. Strock, Mary Jane De Souza, Nancy I. Williams, 2020, Journal of Sports Sciences on p. 2396-2406
Physical Education Teacher Education in Kinesiology: Past, Present, and Future
Melinda Solmon, Kim Graber, Amelia Woods, N Williams, Thomas Templin, Sarah Price, Alison Weimer, 2020,
Characterizing the resting metabolic rate ratio in ovulatory exercising women over 12 months
Nicole C.A. Strock, Kristen J. Koltun, Rebecca J. Mallinson, Nancy I. Williams, Mary Jane De Souza, 2020, Scandinavian Journal of Medicine and Science in Sports on p. 1337-1347
Female Athlete Triad Coalition risk assessment tool is an evidenced-based tool that is reliable and well-described
Mary Jane De Souza, Nancy I. Williams, Kristen J. Koltun, Nicole C.A. Strock, 2020, Journal of Sports Sciences on p. 996-999
Energy availability is associated with luteinizing hormone pulse frequency and induction of luteal phase defects
Kristen J. Koltun, Mary Jane de Souza, Jennifer L. Scheid, Nancy I. Williams, 2020, Journal of Clinical Endocrinology and Metabolism
Indices of resting metabolic rate accurately reflect energy deficiency in exercising women
Nicole C.A. Strock, Kristen J. Koltun, Emily A. Southmayd, Nancy I. Williams, Mary Jane de Souza, 2020, International Journal of Sport Nutrition and Exercise Metabolism on p. 14-24
Rethinking the concept of an energy availability threshold and its role in the female athlete triad
Mary Jane De Souza, Nancy Williams, Kristen Koltun, Nicole Strock, 2020, Current Opinions in Physiology
View More
Most-Cited Papers
2014 Female Athlete Triad Coalition Consensus Statement on Treatment and Return to Play of the Female Athlete Triad
Mary Jane De Souza, Aurelia Nattiv, Elizabeth Joy, Madhusmita Misra, Nancy I. Williams, Rebecca J. Mallinson, Jenna C. Gibbs, Marion Olmsted, Marci Goolsby, Gordon Matheson, 2014, British Journal of Sports Medicine on p. 289
Higher incidence of bone stress injuries with increasing female athlete triad-related risk factors
Michelle T. Barrack, Jenna C. Gibbs, Mary Jane De Souza, Nancy I. Williams, Jeanne F. Nichols, Mitchell J. Rauh, Aurelia Nattiv, 2014, The Journal of sports medicine on p. 949-958
Prevalence of individual and combined components of the female athlete triad
Jenna C. Gibbs, Nancy I. Williams, Mary Jane De Souza, 2013, Medicine and Science in Sports and Exercise on p. 985-996
2014 female athlete triad coalition consensus statement on treatment and return to play of the female athlete triad
Mary Jane De Souza, Aurelia Nattiv, Elizabeth Joy, Madhusmita Misra, Nancy I. Williams, Rebecca J. Mallinson, Jenna C. Gibbs, Marion Olmsted, Marci Goolsby, Gordon Matheson, 2014, Clinical Journal of Sport Medicine on p. 96-119
2014 female athlete triad coalition consensus statement on treatment and return to play of the female athlete triad
Elizabeth Joy, Mary Jane De Souza, Aurelia Nattiv, Madhusmita Misra, Nancy I. Williams, Rebecca J. Mallinson, Jenna C. Gibbs, Marion Olmsted, Marci Goolsby, Gordon Matheson, Michelle Barrack, Louise Burke, Barbara Drinkwater, Connie Lebrun, Anne B. Loucks, Margo Mountjoy, Jeanne Nichols, Jorunn Sundgot Borgen, 2014, Current Sports Medicine Reports on p. 219-231
Magnitude of daily energy deficit predicts frequency but not severity of menstrual disturbances associated with exercise and caloric restriction
Nancy I. Williams, Heather J. Leidy, Brenna R. Hill, Jay L. Lieberman, Richard S. Legro, Mary Jane De Souza, 2015, American Journal of Physiology on p. E29-E39
Low bone density risk is higher in exercising women with multiple triad risk factors
Jenna C. Gibbs, Aurelia Nattiv, Michelle T. Barrack, Nancy I. Williams, Mitchell J. Rauh, Jeanne F. Nichols, Mary Jane De Souza, 2014, Medicine and Science in Sports and Exercise on p. 167-176
Changes in energy availability across the season in Division I female soccer players
Jennifer L. Reed, Mary Jane de Souza, Nancy I. Williams, 2013, Journal of Sports Sciences on p. 314-324
Misunderstanding the female athlete triad
Mary Jane De Souza, Nancy I. Williams, Aurelia Nattiv, Elizabeth Joy, Madhusmita Misra, Anne B. Loucks, Gordon Matheson, Marion P. Olmsted, Michelle Barrack, Rebecca J. Mallinson, Jenna C. Gibbs, Marci Goolsby, Jeanne F. Nichols, Barbara Drinkwater, Charlotte Sanborn, Rosemary Agostini, Carol L. Otis, Mimi D. Johnson, Anne Zeni Hoch, Julia M.K. Alleyne, L. Tyler Wadsworth, Karsten Koehler, Jaci Van Heest, Paula Harvey, Amanda K.Weiss Kelly, Michael Fredericson, George A. Brooks, Emma O'Donnell, Lisa R. Callahan, Margot Putukian, Lauren Costello, Suzanne Hecht, Mitchell J. Rauh, Jacalyn McComb, 2014, British Journal of Sports Medicine on p. 1461-1465
Menstrual disruption with exercise is not linked to an energy availability threshold
Jay L. Lieberman, Mary Jane De Souza, David A. Wagstaff, Nancy I. Williams, 2018, Medicine and Science in Sports and Exercise on p. 551-561
View More