Moriah Szpara
Associate Professor of Biochemistry & Molecular Biology and Biology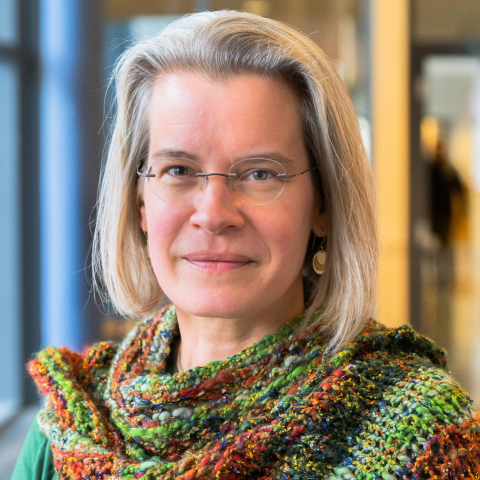 W-208 Millennium Science Complex
University Park, PA 16802
She/Her/Hers
Research Summary
How genetic variation influences the outcomes of viral infection, particularly for neurotropic viruses such as herpes simplex virus 1 (HSV-1) and HSV-2, using high-throughput sequencing, comparative genomics, neuronal cultures, and genetic manipulation of both host and pathogen.
Huck Graduate Students
Huck Affiliations
Links
Publication Tags
These publication tags are generated from the output of this researcher. Click any tag below to view other Huck researchers working on the same topic.
Human Herpesvirus 1
Viruses
Genome
Simplexvirus
Infections
Genes
Neurons
Herpesviridae
Human Alphaherpesvirus 1
Genomics
Cells
Infection
Virulence
Herpes Simplex
Genitalia
Viral Genome
Phenotype
Population
Interferons
North America
Transcriptome
Galaxies
Proteins
Herpes Genitalis
Dna
Most Recent Publications
Christine Johnston, Amalia Magaret, Hyunju Son, Michael Stern, Molly Rathbun, Daniel Renner, Moriah Szpara, Sarah Gunby, Mariliis Ott, Lichen Jing, Victoria L. Campbell, Meei Li Huang, Stacy Selke, Keith R. Jerome, David M. Koelle, Anna Wald, 2022, JAMA - Journal of the American Medical Association on p. 1730-1739
Herpes Simplex Virus-2 Variation Contributes to Neurovirulence During Neonatal Infection
Cooper K. Hayes, Christopher K. Villota, Fiona B. McEnany, Stacey Cerón, Sita Awasthi, Moriah L. Szpara, Harvey M. Friedman, David A. Leib, Richard Longnecker, Matthew D. Weitzman, Lisa N. Akhtar, 2022, Journal of Infectious Diseases on p. 1499-1509
Sarah N. Dweikat, Daniel W. Renner, Christopher D. Bowen, Moriah L. Szpara, 2022, Journal of General Virology
View More
Most-Cited Papers
Mackenzie M. Shipley, Colleen A. Mangold, Moriah L. Szpara, 2016, Journal of Visualized Experiments
Moriah L. Szpara, Derek Gatherer, Alejandro Ochoa, Benjamin Greenbaum, Aidan Dolan, Rory J. Bowden, Lynn W. Enquist, Matthieu Legendre, Andrew J. Davison, 2014, Journal of Virology on p. 1209-1227
Lívia H. Yamashiro, Stephen C. Wilson, Huntly M. Morrison, Vasiliki Karalis, Jing Yi J. Chung, Katherine J. Chen, Helen S. Bateup, Moriah L. Szpara, Angus Y. Lee, Jeffery S. Cox, Russell E. Vance, 2020, Nature Communications
View More