Moriah Szpara
Associate Professor of Biochemistry & Molecular Biology and Biology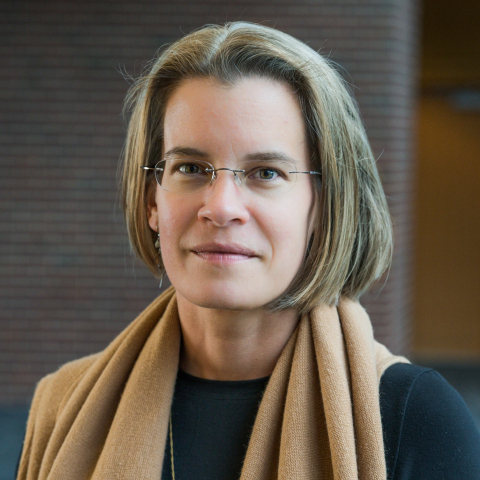 W-208 Millennium Science Complex
University Park, PA 16802
She/Her/Hers
Research Summary
How genetic variation influences the outcomes of viral infection, particularly for neurotropic viruses such as herpes simplex virus 1 (HSV-1) and HSV-2, using high-throughput sequencing, comparative genomics, neuronal cultures, and genetic manipulation of both host and pathogen.
Huck Graduate Students
Huck Affiliations
Links
Publication Tags
Viruses
Human Herpesvirus 1
Genes
Genome
Simplexvirus
Neurons
Herpesviridae
Interferons
Genomics
Cells
Human Alphaherpesvirus 1
Virulence
Infections
Viral Genome
Infection
Population
Virus Diseases
Dna
Galaxies
Resistance
Transcriptome
Interferon
North America
Proteins
Herpes Simplex
Most Recent Papers
Dermatitis during Spaceflight Associated with HSV-1 Reactivation
Satish K. Mehta, Moriah L. Szpara, Bridgette V. Rooney, Douglass M. Diak, Mackenzie M. Shipley, Daniel W. Renner, Stephanie S. Krieger, Mayra A. Nelman-Gonzalez, Sara R. Zwart, Scott M. Smith, Brian E. Crucian, 2022, Viruses
A holistic perspective on herpes simplex virus (HSV) ecology and evolution.
M Rathbun, Moriah Szpara, 2021, Advances in virus research on p. 27-57
Genome Sequence of the Virulent Model Herpes Simplex Virus 1 Strain McKrae Demonstrates the Presence of at Least Two Widely Used Variant Strains
Daniel Renner, Lance Parsons, Jacob Shreve, Esteban Engel, C Kuny, Lynn Enquist, Donna Neumann, Colleen Mangold, Moriah Szpara, 2021, Microbiology Resource Announcements
Viral infection of human neurons triggers strain-specific differences in host neuronal and viral transcriptomes
Colleen Mangold, Molly Rathbun, Daniel Renner, C Kuny, Moriah Szpara, 2021, PLoS Pathogens on p. e1009441
Mechanisms of DNA Virus Evolution
Moriah Szpara, Koenraad Van Doorslaer, 2021, Encyclopedia of Virology on p. 8
Alphaherpesvirus genomics
Chad V. Kuny, Moriah L. Szpara, 2021, Current Issues in Molecular Biology on p. 41-80
ICTV virus taxonomy profile
Derek Gatherer, Daniel P. Depledge, Carol A. Hartley, Moriah L. Szpara, Paola K. Vaz, Mária Benkő, Curtis R. Brandt, Neil A. Bryant, Akbar Dastjerdi, Andor Doszpoly, Ursula A. Gompels, Naoki Inoue, Keith W. Jarosinski, Rajeev Kaul, Vincent Lacoste, Peter Norberg, Francesco C. Origgi, Richard J. Orton, Philip E. Pellett, D. Scott Schmid, Stephen J. Spatz, James P. Stewart, Jakob Trimpert, Thomas B. Waltzek, Andrew J. Davison, Stuart G. Siddell, Elliot J. Lefkowitz, Sead Sabanadzovic, Peter Simmonds, F. Murilo Zerbini, Donald B. Smith, Arvind Varsani, 2021, Journal of General Virology
Interferon-independent STING signaling promotes resistance to HSV-1 in vivo
Lívia H. Yamashiro, Stephen C. Wilson, Huntly M. Morrison, Vasiliki Karalis, Jing Yi J. Chung, Katherine J. Chen, Helen S. Bateup, Moriah L. Szpara, Angus Y. Lee, Jeffery S. Cox, Russell E. Vance, 2020, Nature Communications
173. HSV-2 Isolates from Neonates with Different Clinical Outcomes Exhibit Different in Vitro and in Vivo phenotypes
Moriah Szpara, 2020, Open forum infectious diseases
Alphaherpesvirus Genomics: Past, Present and Future.
C Kuny, Moriah Szpara, 2020, Current issues in molecular biology on p. 41-80
View More
Most-Cited Papers
Differentiation of the SH-SY5Y human neuroblastoma cell line
Mackenzie M. Shipley, Colleen A. Mangold, Moriah L. Szpara, 2016, Journal of Visualized Experiments
Evolution and diversity in human herpes simplex virus genomes
Moriah L. Szpara, Derek Gatherer, Alejandro Ochoa, Benjamin Greenbaum, Aidan Dolan, Rory J. Bowden, Lynn W. Enquist, Matthieu Legendre, Andrew J. Davison, 2014, Journal of Virology on p. 1209-1227
Interferon-independent STING signaling promotes resistance to HSV-1 in vivo
Lívia H. Yamashiro, Stephen C. Wilson, Huntly M. Morrison, Vasiliki Karalis, Jing Yi J. Chung, Katherine J. Chen, Helen S. Bateup, Moriah L. Szpara, Angus Y. Lee, Jeffery S. Cox, Russell E. Vance, 2020, Nature Communications
Impacts of genome-wide analyses on our understanding of human herpesvirus diversity and evolution
Daniel W. Renner, Moriah L. Szpara, 2018, Journal of Virology
Rapid genome assembly and comparison decode intrastrain variation in human alphaherpesviruses
Lance R. Parsons, Yolanda R. Tafuri, Jacob T. Shreve, Christopher D. Bowen, Mackenzie M. Shipley, L. W. Enquist, Moriah L. Szpara, 2015, mBio on p. e02213--14
A phylogenomic analysis of Marek's disease virus reveals independent paths to virulence in Eurasia and North America
Jakob Trimpert, Nicole Groenke, Maria Jenckel, Shulin He, Dusan Kunec, Moriah L. Szpara, Stephen J. Spatz, Nikolaus Osterrieder, Dino P. McMahon, 2017, Evolutionary Applications on p. 1091-1101
VirAmp: A galaxy-based viral genome assembly pipeline
Yinan Wan, Daniel W. Renner, Istvan Albert, Moriah L. Szpara, 2015, GigaScience
Differentiated human SHSY5Y cells provide a reductionist model of herpes simplex virus 1 neurotropism
Mackenzie M. Shipley, Colleen A. Mangold, Chad V. Kuny, Moriah L. Szpara, 2017, Journal of Virology
Viral forensic genomics reveals the relatedness of classic herpes simplex virus strains KOS, KOS63, and KOS79
Christopher D. Bowen, Daniel W. Renner, Jacob T. Shreve, Yolanda Tafuri, Kimberly M. Payne, Richard D. Dix, Paul R. Kinchington, Derek Gatherer, Moriah L. Szpara, 2016, Virology on p. 179-186
Genotypic and Phenotypic Diversity of Herpes Simplex Virus 2 within the Infected Neonatal Population
Lisa N. Akhtar, Christopher D. Bowen, Daniel W. Renner, Utsav Pandey, Ashley N. Della Fera, David W. Kimberlin, Mark N. Prichard, Richard J. Whitley, Matthew D. Weitzman, Moriah L. Szpara, 2019, mSphere on p. e00590--18
View More