Mingfu Shao
Assistant Professor of Computer Science and Engineering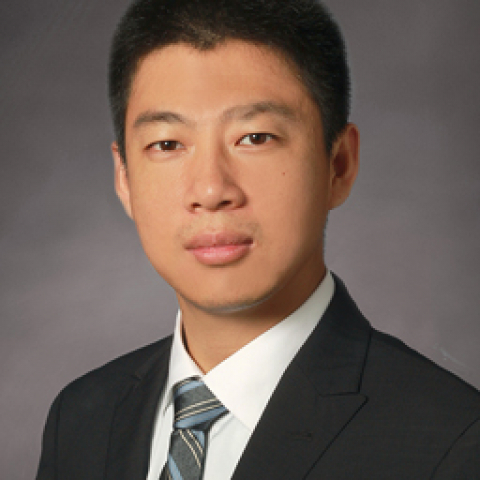 W310 Westgate
University Park, PA 16802
Research Summary
Our research interests are designing algorithms and developing methods for solving the various challenging problems in biology using combinatorial optimization and machine learning approaches. Current research topics include: transcript assembly, RNA-seq quantification, single-cell RNA-seq, computational cancer biology, genome rearrangements, protein folding.
Huck Graduate Students
Huck Affiliations
Links
Publication Tags
These publication tags are generated from the output of this researcher. Click any tag below to view other Huck researchers working on the same topic.
Genes
Rna
Genome
Genomic Segmental Duplications
Genomics
Gene
Decomposition
Sorting
Exact Algorithms
Rearrangement
Rna Seq
Join
Trajectories
Heuristics
Duplication
Pectinidae
Exons
Model
Graph In Graph Theory
Gene Expression
Datasets
Databases
Edit Distance
Scallops
Transcriptomics
Most Recent Publications
Leran Ma, Ke Chen, Mingfu Shao,
Ke Chen, Mingfu Shao, 2023, Algorithms for Molecular Biology
Xiang Li, Qian Shi, Ke Chen, Mingfu Shao, 2023, Bioinformatics on p. I232-I241
Locality-Sensitive Bucketing Functions for the Edit Distance
Ke Chen, Mingfu Shao, 2022,
Qimin Zhang, Qian Shi, Mingfu Shao, 2022, Nature Computational Science on p. 148-152
Qimin Zhang, Qian Shi, Mingfu Shao, 2021, bioRxiv
Xiang Li, Qian Shi, Mingfu Shao, 2021, bioRxiv
Hongyi Xin, Mingfu Shao, Carl Kingsford, 2020, Algorithms for Molecular Biology
Qian Shi, Mingfu Shao, 2020, bioRxiv
View More
Most-Cited Papers
Mingfu Shao, Carl Kingsford, 2017, Nature Biotechnology on p. 1167-1169
Lisandra Aguilar Bultet, José Aguilar-Rodríguez, Christian H. Ahrens, Erik Lennart Ahrné, Ni Ai, Lucila Aimo, Altuna Akalin, Tyanko Aleksiev, Davide Alocci, Adrian Altenhoff, Isabel Alves, Giovanna Ambrosini, Pascale Anderle Pedone, Paolo Angelino, Maria Anisimova, Ron Appel, Ghislaine Argoud-Puy, Konstantin Arnold, Bulak Arpat, Panu Artimo, Kelly Ascencao, Andrea Auchincloss, Kristian Axelsen, Vivienne Baillie Gerritsen, Amos Bairoch, Parit Bansal, Delphine Baratin, Alessandro Barbato, Valérie Barbié, David Barras, Maria Barreiro, Sophie Barret, Frederic Bastian, Teresamanuela Batista Neto, Michael Baudis, Emmanuel Beaudoing, Jacques S. Beckmann, Amel Kawter Bekkar, Leila Ben Hamida Cammoun, Sara Benmohammed, Madeleine Bernard, Claire Bertelli, Martino Bertoni, Stefan Bienert, Olivier Bignucolo, Aivett Bilbao, Adem Bilican, Diana Blank, Marie Claude Blatter, Lorenz Blum, Jocelyne Bocquet, Brigitte Boeckmann, Jerven Tjalling Bolleman, Lorenza Bordoli, Lars Bosshard, Gerard Bouchet, Lydie Bougueleret, Emmanuel Boutet, Christophe Bovigny, Sinisa Bratulic, Lionel Breuza, Alan James Bridge, Aurore Britan, Francisco Brito, Josias Brito Frazão, Rémy Bruggmann, Philipp Bucher, Frédéric Burdet, Lukas Burger, Elena Maria Cabello, Ruben Martin Cabezon Gomez, Sandra Calderon, Gina Cannarozzi, Sarah Carl, Cristina Casals Casas, Sebastien Catherinet, Rouayda Cavin Périer, Christophe Charpilloz, Prasad Datatray Chaskar, Weihua Chen, Anush Chiappino Pepe, Bastien Chopard, Hoi Yee Chu, Natacha Civic, Manfred Claassen, Sylvie Clottu, Martino Colombo, Isabelle Cosandier, Elisabeth Coudert, Isaac Crespo, Marc Creus, Béatrice Cuche, Michel A. Cuendet, Isabelle Cusin, Neha Daga, Antoine Daina, Jér Ôme Dauvillier, Fabrice David, Iakov Davydov, Mariana De Sa Ricca Manadelo Ferreira, Tjaart De Beer, Edouard De Castro, Charles De Santana, Julien Delafontaine, Mauro Delorenzi, Céline Delucinge-Vivier, Ömer Demirel, Robert Derham, Emmanouil Manolis Dermitzakis, Linda Dib, Seydina Diene, Nahzli Dilek, Julian Dilmi, Marcin Jakub Domagalski, Julien Dorier, Dolnide Dornevil, Aline Dousse, René Dreos, Pablo Duchen, Paula Duek Roggli, Isabelle Dupanloup Duperret, Christine Durinx, Séverine Duvaud, Robin Engler, Serap Erkek, Pablo Escobar López, Anne Estreicher, Laurent Excoffier, Roberto Fabbretti, Jean Luc Falcone, Laurent Falquet, Maria Livia Famiglietti, Anne Maud Ferreira, Marc Feuermann, Marc Filliettaz, Volker Flegel, Adrien Foucal, Andrea Franceschini, Geoffrey Fucile, Dimos Gaidatzis, Victor Garcia, Elisabeth Gasteiger, Alain Gateau, Lorenzo Gatti, Pascale Gaudet, Arnaud Gaudinat, Sebastien Gehant, David Gfeller, Walid H. Gharib, Marie Ghraichy, Cindy Gidoin, Manuel Gil, Anne Gleizes, Julien Gobeill, Gaston Gonnet, Arnaud Gos, Lou Gotz, Alexandre Gouy, Djordje Grbic, Romain Groux, Nadine Gruaz-Gumowski, Delphine Grun, Andreas Gschwind, Nicolas Guex, Saumya Gupta, Michael Gétaz, Dennis Haake, Juergen Haas, Vassily Hatzimanikatis, Gerald Heckel, Daniel Federico Hernandez Gardiol, Valérie Hinard, Ursula Hinz, Krisztian Homicsko, Oliver Horlacher, Sayed Rzgar Hosseini, Hans Rudolf Hotz, Chantal Hulo, Christian Hundsrucker, Mark Ibberson, Sten Ilmjärv, Vassilios Ioannidis, Panagiotis Ioannidis, Christian Iseli, Robert Ivanek, Justyna Iwaszkiewicz, Philippe Jacquet, Martin Jacquot, Vidhya Jagannathan, Maxime Jan, Jeffrey Jensen, Maria U. Johansson, Niklaus Johner, Florence Jungo, Thomas Junier, Abdullah Kahraman, Maria Katsantoni, Guillaume Keller, Arnaud Kerhornou, Fahad Khalid, Dirk Klingbiel, Andrea Komljenovic, Evgenia Kriventseva, Nadezda Kryuchkova, Sunil Kumar, Zoltan Kutalik, Dmitry Kuznetsov, Rostyslav Kuzyakiv, Lydie Lane, Vicente Lara, Leonardo Ledesma, Marion Leleu, Philippe Lemercier, Daniel Lew, Damien Lieberherr, Robin Liechti, Frederique Lisacek, Heidi Lischer, Glenn Litsios, Jialin Liu, Thierry Lombardot, Aurélien Macé, Sergio Maffioletti, Mohamed Ali Mahi, Massimo Maiolo, Somi Reddy Majjigapu, Lars Malmström, Véronique Mangold, Diana Marek, Julien Mariethoz, Ray Marin, Olivier Martin, Xavier Martin, Trinidad Martín-Campos, Camille Mary, Frédéric Masclaux, Patrick Masson, Cécile Meier, Antonio Messina, Muriel Metrailler Lenoir, Xavier Meyer, Pierre André Michel, Olivier Michielin, Alessio Milanese, Edoardo Missiaglia, Jorge Molina Perez, Vanessa Monteiro Caria, Philippe Moret, Sebastien Moretti, Anne Morgat, Anaïs Mottaz, Luc Mottin, Yoann Mouscaz, Markus Mueller, Riccardo Murri, Roman Mylonas, Samuel Neuenschwander, Frederic Nikitin, Anne Niknejad, Nevila Nouspikel, Lydie Nso Nso, Michal Okoniewski, Ulrich Omasits, Benjamin Paccaud, Mikhail Pachkov, Salvo Giacomo Paesano, Marco Pagni, Patricia M. Palagi, Emilie Pasche, Joshua L. Payne, Ivo Pedruzzi, Stephan Peischl, Manuel Peitsch, Sabine Perlini, Sandrine Pilbout, Michael Podvinec, Rainer Pohlmann, Davide Polizzi, Douglas Potter, Sylvain Poux, Monica Pozzato, Sylvain Pradervand, Viviane Praz, Manuela Pruess, Eva Pujadas, Julien Racle, Marcelo Raschi, Osman Ratib, Antonio Rausell, Valentine Rech De Laval, Nicole Redaschi, Christine Rempfer, Guangpeng Ren, Reza Ali Rezaee Vahdati, Leonor Rib, Oksana Riba Grognuz, Emma Ricart Altimiras, Catherine Rivoire, Thibault Robin, Marc Robinson-Rechavi, Joao Rodrigues, Bernd Roechert, Patrick Roelli, Valentina Romano, Gregoire Rossier, Alexander Roth, Jacques Rougemont, Julien Roux, Héléne Royo, Patrick Ruch, Michela Ruinelli, Mohamad Rustom Abdul Sater, Ute F. Röhrig, Sina Rüeger, Nicolas Salamin, Martial Sankar, Namrata Sarkar, Moritz Saxenhofer, Mathieu Schaeffer, Yolanda Schaerli, Elke Schaper, Annette Schmid, Emanuel Schmid, Christoph Schmid, Michael Schmid, Sebastian Schmidt, Daniel Schmocker, Michel Schneider, Thierry Schuepbach, Torsten Schwede, Frédéric Schütz, Thierry Sengstag, Martha Serrano, Atul Sethi, Omid Shahmirzadi, Christian Sigrist, Daniele Silvestro, Felipe Aristides Simao Neto, Cedric Simillion, Milan Simonovic, Nives Skunca, Kasia Sluzek, Charlotte Soneson, Kathleen Sprouffske, Michael Stadler, Sylvie Staehli, Brian Stevenson, Heinz Stockinger, Jakub Straszewski, Thomas Stricker, Gabriel Studer, Andre Stutz, Madeleine Suffiotti, Shyamala Sundaram, Damian Szklarczyk, Peter Sz Övenyi, Fredrik Tegenfeldt, Daniel Teixeira, Susanne Tellenbach, Adam Alexander Thil Smith, Michael Tognolli, Ivan Topolsky, Thuong Van Du Tran, Petros Tsantoulis, Athanasia C. Tzika, Asier Ullate Agote, Erik Van Nimwegen, Christian Von Mering, Adithi Varadarajan, Maren Veranneman, Laure Verbregue, Anne Lise Veuthey, Dina Vishnyakova, Rounak Vyas, Andreas Wagner, Daniel Walther, Hon Wai Wan, Mingcong Wang, Robert Waterhouse, Andrew Waterhouse, Adrian Wicki, Leonore Wigger, Pratyaksha Wirapati, Ursula Witschi, Stefan Wyder, Kurt Wyler, Daniel Wüthrich, Ioannis Xenarios, Kana Yamada, Zheng Yan, Haleh Yasrebi, Monique Zahn, Nadine Zangger, Evgeny Zdobnov, Daniel Zerzion, Vincent Zoete, Stefan Zoller, Luciano Abriata, Thierry Aebischer, Murodzhon Akhmedov, Antonio Alves Meireles Filho, Stefano Andreozzi, Naara Appel, Florence Armand, Alberto Arribas, Samira Asgari, Meric Ataman, Martina Audagnotto, Deniz Aydin, Pierre Bady, Claudia Bank, Diana Barac, Benoîte Bargeton, Joelle Barido-Sottani, Caterina Barillari, Istvan Bartha, Angela Bean, Johannes Becker, Niko Beerenwinkel, Gwendoline Bellement, Fabrizio Benedetti, Sven Bergmann, Simon Berneche, Roel Bevers, Daniel Biasse, Manuel Bichsel, Jonathan Bieler, Ana Paula Bittencourt Piccini, Marcelo Boareto Do Amaral, Christian Bolliger, Veronika Boskova, Andrew Brown, Julien Bryois, Alfonso Buil, Rosamaria Cannavo, Mathias Cardner, Francesco Nicola Carelli, Santiago Carmona, Luciano Cascione, Anirikh Chakrabarti, Nimisha Chaturvedi, Sarvenaz Choobdar, Claire Clivaz, Simona Constantinescu, Tanguy Corre, Diego Claudio Cortez Quezada, Roberto Croce, Anne Cuendet, Jing Cui, Riccardo Dainese, Matteo Dal Peraro, Tiziano Dallavilla, Luis De Oliveira, Nicolas Delaleu, Olivier Delaneau, Bart Deplancke, Lekshmi Dharmarajan, Madeline Diekmann, Christos Dimitrakopoulos, Beatrice Dimitriades-Schmutz, Yoanaaleksandrova Dimitrova, Simon Dirmeier, Maria Pamela Dobay, Michaël Dougoud, Julien Duc, Guillaume Dumont, Louis Du Plessis, Daniel Dörr, Kristina Elfstroem, Franz Josef Elmer, Gregory Bruce Ewing, Imran Fanaswala, Jacques Fellay, Chrystel Feller, Georgios Fengos, Anna Ferrer, Sylvie Fiaux, Chris Field, Iris Finci, Anamarija Fofonjka, Giulia Fonti, Patrick Fried, Michael Frochaux, Juan Fuentes, Luca Galbusera, Marco Galimberti, Manuel Garcia-Albornoz, Ramon Garcia-Escudero, Marco Garieri, Lada Georgieva, Cristina Gabriela Ghiurcuta, Souvik Ghosh, Alexandra Gnann, Robert Gnuegge, Monica Golumbeanu, Harold Gomez, Jér Ôme Goudet, Andreas Johannes Gruber, Franziska Gruhl, Sarah Guethe, Elsa Guillot, Jõao Guimarães, Rafal Woiciech Gumienny, Rudiyanto Gunawan, Kyle Gustafson, Foivos Gypas, Noushin Hadadi, Tuure Hameri, Christian Hammer, Florian Heer, Davide Martin Heller, Micha Hersch, Ariane Leoni Hofmann, Cédric Howald, Sandro Hutter, Dagmar Iber, Kristen Irwin, Katharina Jahn, Dominik Jedlinski, Vinay Jethava, Hadi Jorjani, Thomas Julou, Henrik Kaessmann, Alexandra Kalantzi, Alexander Kanitz, Adamandia Kapopoulou, Eleni Karamasioti, Zahra Karimaddini, Irene Keller, Alexandros Kiparissides, Manuel Kohler, Athanasios Kousathanas, Jack Kuipers, Piotr Kupczyk, Ivo Kwee, Denise Kühnert, Lakshmi Narayanan Lakshmanan, David Lamparter, Brian Lang, Sacha Laurent, Stefan Laurent, Deborah Leigh, Yu Lin, Helen Lindsay, Vivian Link, Janina Linnik, Thomas Liphardt, Yang Liu, Alexis Loetscher, Antti Olavi Luomi, Kirill Lykov, Dania Machlab, Carsten Magnus, Anne Maillard-Wermelinger, Alexander Malafeev, Anna Sapfo Malaspinas, Roger Mallol Parera, Erica Manesso, Liana Manukyan, Sarah Natalia Mapelli, Daniel Marbach, Maria Josefina Marcaida Lopez, Marisa Marciano Wynn, Georges Martin, António F. Martins, Katarina Matthes, Christian Mazza, Aaron McDaid, Jér Ôme Mermet, Odyssé Michos, Michel C. Milinkovitch, Aristotelis Misios, Ljubisa Miskovic, Venelin Mitov, Abhishek Mitra, Nitish Mittal, Hesam Montazeri, Bernard Moret, Felix Naef, Nishanth Nair, Damien Lionel Nicolas, Stefan Nicolet, Heeju Noh, Malgorzata Nowicka, Ove Oeyaas, Saeed Omidi, Halit Ongen, Louise Ormond, Diana Ottoz, Nikolaos Panousis, Nan Papili Gao, Hassan Pezeshgi Modarres, Julija Pečerska, Joana Pinto Vieira, Igor Pivkin, Evarist Planet, Susana Posada Céspedes, Rachana Pradhan, Julien Prados, Dusan Racko, Marie France Radigois, David Rasmussen, Andrea Riba, Bernd Rinn, Marion Rivoal, Mark Robinson, Simona Rossi, Fabian Rudolf, Rico Rueedi, Hans Joachim Ruscheweyh, Mikolaj Rybinski, Andrzej Jerzy Rzepiela, Thomas Sakoparnig, Maria Magdalena San Román Rincón, Georgios Savoglidis, Petar Scepanovic, Olivier Schaad, Romy Schleiss, Fabian Schmich, Ralf Schmidt, Sara Schulthess, Petra Catalina Schwalie, David Seifert, Marianne Seijo, Mingfu Shao, Hyunjin Shim, Jochen Singer, Jonathan Sobel, Keng Cher Soh, Reyhan Sonmez Flitman, Suzanne Soto, Vitor Sousa, Tanja Stadler, Andrzej Stasiak, Ancilla Stefani, Yvonne Steger, Joerg Stelling, Anna Stopka, Isabelle Stévant, Mikael Sunnaker, Afzal Pasha Syed, Giorgio Tamo, Simon Tanaka, Grégory Theiler, Christian Axel Wandall Thorball, Thomas Thurnherr, Monica Roxana Ticlla Ccenhua, Onur Tidin, Milenko Tokic, Macarena Toll Riera, Matteo Tomasini, Stepan Tymoshenko, Minhaz Ud-Dean, Arantxa Urchueguia, Nadia Vertti Quintero, Laura Vinckenbosch, Ana Viñuela, Jannik Vollmer, Sonja Voordijk, Jingkui Wang, Zhongyi Wang, Maria Warnefors, Lukas M. Weber, Daniel Wegmann, Ellis Whitehead, Alexandre Wicky, Lukas Widmer, Min Ye, Florence Yerly, Jake Yeung, Pencho Yordanov, Mihaela Zavolan, Tobias Zehnder, Chi Zhang, Xiaobei Zhou, Aikaterini Zisaki, Benjamin Zoller, Alix Zollinger, 2016, Nucleic Acids Research on p. D27-D37
An exact algorithm to compute the double-cut-and-join distance for genomes with duplicate genes
Mingfu Shao, Yu Lin, Bernard M.E. Moret, 2015, Journal of Computational Biology on p. 425-435
View More