Mary Kathryn Schmitz
Professor of Epidemiology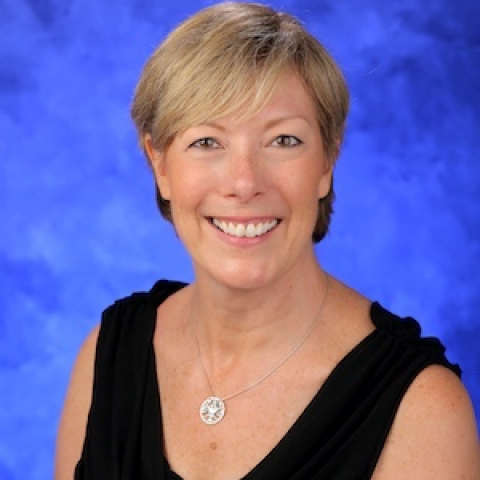 Hershey, PA 17033
Hershey,
Huck Affiliations
Publication Tags
Exercise
Neoplasms
Cancer Survivors
Therapeutics
Breast Neoplasms
Survivors
Recurrence
Guidelines
Obesity
Quality Of Life
Health
Fatigue
Incidence
Mortality
Life Style
Arthralgia
Self Help Groups
Morbidity
African Americans
Consensus
Meta Analysis
Rehabilitation
Primary Care Physicians
Tablets
Primary Health Care
Most Recent Papers
Prehabilitation exercise therapy for cancer
Christina M. Michael, Eric J. Lehrer, Kathryn H. Schmitz, Nicholas G. Zaorsky, 2021, Cancer Medicine on p. 4195-4205
Muscle hypertrophy in cancer patients and survivors via strength training. A meta-analysis and meta-regression
Maximilian Koeppel, Katlynn Mathis, Kathryn H. Schmitz, Joachim Wiskemann, 2021, Critical Reviews in Oncology/Hematology
IMPROVE, a community-based exercise intervention versus support group to improve functional and health outcomes among older African American and Non-Hispanic White breast cancer survivors from diverse socioeconomic backgrounds
Cynthia Owusu, Nora L. Nock, Vanessa Feuntes, Seunghee Margevicius, Paul Hergenroeder, Kristina Austin, Elizabeth Bennet, Stephen Cerne, Halle C.F. Moore, Jean Petkac, Mark Schluchter, Kathryn H. Schmitz, Monica Webb Hooper, Sarah Coccia, Caitlin Nagy, Leonard Wimbley, Nathan A. Berger, 2021, Cancer on p. 1836-1846
Effects of diet and exercise-induced weight loss on biomarkers of inflammation in breast cancer survivors
Tyler J. Bruinsma, Anne Marie Dyer, Connie J. Rogers, Kathryn H. Schmitz, Kathleen M. Sturgeon, 2021, Cancer Epidemiology Biomarkers and Prevention on p. 1048-1062
Testing the acceptability and feasibility of a tablet-based supportive cancer platform for patients with metastatic breast cancer
Kathryn H. Schmitz, Erica Schleicher, Shawna Doerksen, Christina Truica, Leah Cream, Rena Kass, Michelle Farnan, Robin Suess, Brett Gordon, David Zucker, Michael Hayes, 2021, Journal of Cancer Survivorship on p. 410-413
Nurse AMIE
Ling Qiu, Bethany Kanski, Shawna Doerksen, Renate Winkels, Kathryn H. Schmitz, Saeed Abdullah, 2021,
Increased Duration of Exercise Decreases Rate of Nonresponse to Exercise but May Not Decrease Risk for Cancer Mortality
Dan Lin, Melanie Potiaumpai, Kathryn Schmitz, Kathleen Sturgeon, 2021, Medicine and Science in Sports and Exercise on p. 928-935
Measuring the Feasibility and Effectiveness of an Individualized Exercise Program Delivered Virtually to Cancer Survivors
Karen Y. Wonders, Kara Gnau, Kathryn H. Schmitz, 2021, Current Sports Medicine Reports on p. 271-276
The exercise in all chemotherapy trial
Kathryn H. Schmitz, Melanie Potiaumpai, Erica A. Schleicher, Laura J. Wolf, Shawna E. Doerksen, Joseph J. Drabick, Nelson S. Yee, Cristina I. Truica, Ali A. Mohamed, Bethany W. Shaw, Diane C. Farley, 2021, Cancer on p. 1507-1516
Feasibility and impact of a 1-minute daily functional exercise regimen prescribed to older adults by their primary care physician
Christopher N. Sciamanna, Matthew A. Ladwig, David E. Conroy, Kathryn H. Schmitz, Matthew L. Silvis, Noel H. Ballentine, Brandon J. Auer, Margaret K. Danilovich, 2021, Preventive Medicine Reports
View More
Most-Cited Papers
A two-year randomized trial of obesity treatment in primary care practice
Thomas A. Wadden, Sheri Volger, David B. Sarwer, Marion L. Vetter, Adam G. Tsai, Robert I. Berkowitz, Shiriki Kumanyika, Kathryn H. Schmitz, Lisa K. Diewald, Ronald Barg, Jesse Chittams, Reneé H. Moore, 2011, New England Journal of Medicine on p. 1969-1979
Exercise Guidelines for Cancer Survivors
Kristin L. Campbell, Kerri M. Winters-Stone, Joachim Wiskemann, Anne M. May, Anna L. Schwartz, Kerry S. Courneya, David S. Zucker, Charles E. Matthews, Jennifer A. Ligibel, Lynn H. Gerber, G. Stephen Morris, Alpa V. Patel, Trisha F. Hue, Frank M. Perna, Kathryn H. Schmitz, 2019, Medicine and Science in Sports and Exercise on p. 2375-2390
Upper-body morbidity after breast cancer
Sandra C. Hayes, Karin Johansson, Nicole L. Stout, Robert Prosnitz, Jane M. Armer, Sheryl Gabram, Kathryn H. Schmitz, 2012, Cancer on p. 2237-2249
The impact of exercise on cancer mortality, recurrence, and treatment-related adverse effects
Prue Cormie, Eva M. Zopf, Xiaochen Zhang, Kathryn Schmitz, 2017, Epidemiologic Reviews on p. 71-92
Effects and moderators of exercise on quality of life and physical function in patients with cancer
Laurien M. Buffart, Joeri Kalter, Maike G. Sweegers, Kerry S. Courneya, Robert U. Newton, Neil K. Aaronson, Paul B. Jacobsen, Anne M. May, Daniel A. Galvão, Mai J. Chinapaw, Karen Steindorf, Melinda L. Irwin, Martijn M. Stuiver, Sandi Hayes, Kathleen A. Griffith, Alejandro Lucia, Ilse Mesters, Ellen van Weert, Hans Knoop, Martine M. Goedendorp, Nanette Mutrie, Amanda J. Daley, Alex McConnachie, Martin Bohus, Lene Thorsen, Karl Heinz Schulz, Camille E. Short, Erica L. James, Ron C. Plotnikoff, Gill Arbane, Martina E. Schmidt, Karin Potthoff, Marc van Beurden, Hester S. Oldenburg, Gabe S. Sonke, Wim H. van Harten, Rachel Garrod, Kathryn H. Schmitz, Kerri M. Winters-Stone, Miranda J. Velthuis, Dennis R. Taaffe, Willem van Mechelen, Marie José Kersten, Frans Nollet, Jennifer Wenzel, Joachim Wiskemann, Irma M. Verdonck-de Leeuw, Johannes Brug, 2017, Cancer Treatment Reviews on p. 91-104
The role of obesity in cancer survival and recurrence
Wendy Demark-Wahnefried, Elizabeth A. Platz, Jennifer A. Ligibel, Cindy K. Blair, Kerry S. Courneya, Jeffrey A. Meyerhardt, Patricia A. Ganz, Cheryl L. Rock, Kathryn H. Schmitz, Thomas Wadden, Errol J. Philip, Bruce Wolfe, Susan M. Gapstur, Rachel Ballard-Barbash, Anne McTiernan, Lori Minasian, Linda Nebeling, Pamela J. Goodwin, 2012, Cancer Epidemiology Biomarkers and Prevention on p. 1244-1259
Cancer, physical activity, and exercise.
Justin C. Brown, Kerri Winters-Stone, Augustine Lee, Kathryn H. Schmitz, 2012, Comprehensive Physiology on p. 2775-2809
A prospective surveillance model for rehabilitation for women with breast cancer
Nicole L. Stout, Jill M. Binkley, Kathryn H. Schmitz, Kimberly Andrews, Sandra C. Hayes, Kristin L. Campbell, Margaret L. McNeely, Peter W. Soballe, Ann M. Berger, Andrea L. Cheville, Carol Fabian, Lynn H. Gerber, Susan R. Harris, Karin Johansson, Andrea L. Pusic, Robert G. Prosnitz, Robert A. Smith, 2012, Cancer on p. 2191-2200
Randomized exercise trial of aromatase inhibitor-induced arthralgia in breast cancer survivors
Melinda L. Irwin, Brenda Cartmel, Cary P. Gross, Elizabeth Ercolano, Fangyong Li, Xiaopan Yao, Martha Fiellin, Scott Capozza, Marianna Rothbard, Yang Zhou, Maura Harrigan, Tara Sanft, Kathryn Schmitz, Tuhina Neogi, Dawn Hershman, Jennifer Ligibel, 2015, Journal of Clinical Oncology on p. 1104-1111
Implementing the Exercise Guidelines for Cancer Survivors
Kathleen Y. Wolin, Anna L. Schwartz, Charles E. Matthews, Kerry S. Courneya, Kathryn H. Schmitz, 2012, Journal of Supportive Oncology on p. 171-177
View More