Margot Kaye
Professor of Forest Ecology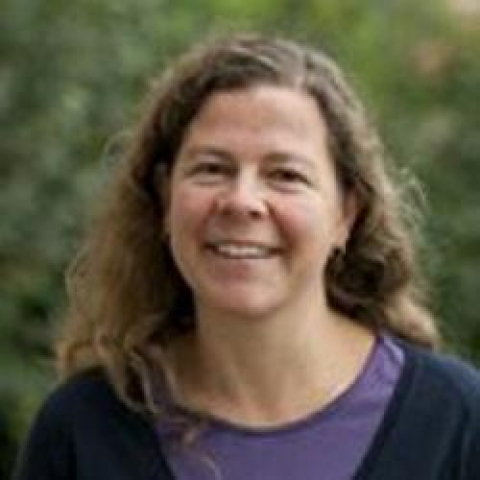 303 Forest Resources Building
University Park, PA 16802
Research Summary
Vegetation dynamics; global change ecology; interactions among vegetation, climate and human land use; dendrochronology; disturbance history; environmental change.
Huck Graduate Students
Huck Affiliations
Links
Publication Tags
These publication tags are generated from the output of this researcher. Click any tag below to view other Huck researchers working on the same topic.
Climate
Soil
Temperature
Forests
Carbon
Shale
Biomass
Effect
Climate Change
Bedrock
Deciduous Forests
Drought
Harvest
Understory
Ecosystems
Quercus
Agriculture
Oak
Forest Management
Deciduous Forest
Water
Interspecific Variation
Overstory
Carbon Dioxide
Enzyme Activity
Most Recent Publications
The seasonal influence of invasive shrubs on light and temperature in an eastern deciduous forest understory
Erynn Maynard-Bean, Margot Kaye, Natural Areas Journal on p. 186-194
Marissa Kopp, Denise Alving, Taylor Blackman, Margot Kaye, Jonathan Duncan, Jason Kaye, 2023, Forest Ecology and Management on p. 120627
Hong Wu, Zachary D. Miller, Rui Wang, Katherine Zipp, Peter Newman, Yau-Huo Shr, Cody L. Dems, Alan Taylor, Margot W. Kaye, Erica A.H. Smithwick, 2022, Journal of Environmental Management on p. 10
Drivers of forest change in the Greater Yellowstone Ecosystem
Erika M. Blomdahl, James H. Speer, Margot Kaye, Nicole E. Zampieri, Maegen Rochner, Bryce Currey, Denise Alving, Gabriel D. Cahalan, Ben Hagedorn, Hang Li, Rose Oelkers, Lissa Pelletier, Ichchha Thapa, Kevin Willson, Brian D. Woodward, R. Justin DeRose, 2022, Journal of Vegetation Science
Margarita M. Fernández, Cecilia Casas, José C. Bedano, David M. Eissenstat, Margot W. Kaye, Ivana M. García, Marcelo E. Kun, Lucas A. Garibaldi, 2022, Applied Soil Ecology
Anthony Zhao, Alan H. Taylor, Erica A.H. Smithwick, Margot Kaye, Lucas B. Harris, 2021, Forest Ecology and Management
The Seasonal Influence of Invasive Shrubs on Light and Temperature in an Eastern Deciduous Forest Understory
Erynn Maynard-Bean, Margot Kaye, 2021, Natural Areas Journal on p. 186-194
Cody L. Dems, Alan H. Taylor, Erica A.H. Smithwick, Jesse K. Kreye, Margot W. Kaye, 2021, Fire Ecology on p. 1-13
Warren P. Reed, Margot W. Kaye, 2020, Forest Ecology and Management
Hunter and Non-Hunter Perceptions of Costs, Benefits, and Likelihood of Outcomes of Prescribed Fire in the Mid-Atlantic Region
Zachary D. Miller, Hong Wu, Katherine Zipp, Cody L. Dems, Erica Smithwick, Margot Kaye, Peter Newman, Anthony Zhao, Alan Taylor, 2020, Society and Natural Resources on p. 1321-1327
View More
Most-Cited Papers
Drought timing and local climate determine the sensitivity of eastern temperate forests to drought
Loïc D'Orangeville, Justin Maxwell, Daniel Kneeshaw, Neil Pederson, Louis Duchesne, Travis Logan, Daniel Houle, Dominique Arseneault, Colin M. Beier, Daniel A. Bishop, Daniel Druckenbrod, Shawn Fraver, François Girard, Joshua Halman, Chris Hansen, Justin L. Hart, Henrik Hartmann, Margot Kaye, David Leblanc, Stefano Manzoni, Rock Ouimet, Shelly Rayback, Christine R. Rollinson, Richard P. Phillips, 2018, Global Change Biology on p. 2339-2351
Increased temperature and precipitation had limited effects on soil extracellular enzyme activities in a post-harvest forest
M. D. McDaniel, J. P. Kaye, M. W. Kaye, 2013, Soil Biology and Biochemistry on p. 90-98
Susan L. Brantley, Roman A. Dibiase, Tess A. Russo, Yuning Shi, Henry Lin, Kenneth J. Davis, Margot Kaye, Lillian Hill, Jason Kaye, David M. Eissenstat, Beth Hoagland, Ashlee L. Dere, Andrew L. Neal, Kristen M. Brubaker, Dan K. Arthur, 2016, Earth Surface Dynamics on p. 211-235
Interspecific variation in growth responses to climate and competition of five eastern tree species
Christine R. Rollinson, Margot W. Kaye, Charles D. Canham, 2016, Ecology on p. 1003-1011
Lauren A. Smith, David M. Eissenstat, Margot W. Kaye, 2017, Canadian Journal of Forest Research on p. 149-158
Susan L. Brantley, Tim White, Nicole West, Jennifer Z. Williams, Brandon Forsythe, Dan Shapich, Jason Kaye, Henry Lin, Yuning Shi, Margot Kaye, Elizabeth Herndon, Kenneth J. Davis, Yuting He, David Eissenstat, Julie Weitzman, Roman Dibiase, Li Li, Warren Reed, Kristen Brubaker, Xin Gu, 2018, Vadose Zone Journal
Long-term aspen cover change in the western US
Dominik Kulakowski, Margot W. Kaye, Daniel M. Kashian, 2013, Forest Ecology and Management on p. 52-59
Invasive shrub removal benefits native plants in an eastern deciduous forest of North America
Erynn Maynard-Bean, Margot Kaye, 2019, Invasive Plant Science and Management on p. 3-10
Climate change interactions affect soil carbon dioxide efflux and microbial functioning in a post-harvest forest
M. D. McDaniel, J. P. Kaye, M. W. Kaye, M. A. Bruns, 2014, Oecologia on p. 1437-1448
Grant L. Harley, Christopher H. Baisan, Peter M. Brown, Donald A. Falk, William T. Flatley, Henri D. Grissino-Mayer, Amy Hessl, Emily K. Heyerdahl, Margot W. Kaye, Charles W. Lafon, Ellis Q. Margolis, R. Stockton Maxwell, Adam T. Naito, William J. Platt, Monica T. Rother, Thomas Saladyga, Rosemary L. Sherriff, Lauren A. Stachowiak, Michael C. Stambaugh, Elaine Kennedy Sutherland, Alan H. Taylor, 2018, Fire on p. 1-6
View More