Margherita Cantorna
Emphasis Area Representative, Immunology and Infectious Disease; Director of the Center for Molecular Immunology and Infectious Disease; Distinguished Professor of Molecular Immunology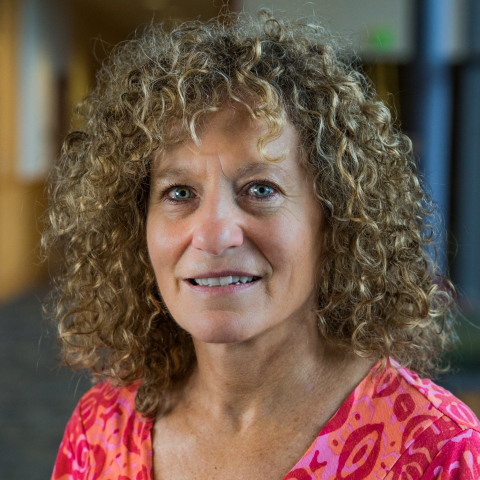 125 Henning
University Park, PA
Research Summary
Understanding the working of the immune system. Utilizing animal models of several human diseases including enteric infections and inflammatory bowel disease to determine the cellular targets and molecular signals by which dietary components regulate immunity.
Graduate Students
Huck Affiliations
Links
Publication Tags
Vitamin D
Calcitriol Receptors
Microbiota
T Lymphocytes
Inflammation
Hydrocarbons
Knockout Mice
Gastrointestinal Microbiome
Vitamin D Deficiency
Citrobacter Rodentium
Homeostasis
Inflammatory Bowel Diseases
Prebiotics
Metabolism
Agaricales
Gluconeogenesis
Aryl Hydrocarbon Receptors
Succinic Acid
Mushrooms
Agaricus
Agaricus Bisporus
Cells
Infection
Regulatory T Lymphocytes
Liver
Most Recent Papers
Isolation and identification of aryl hydrocarbon receptor modulators in white button mushrooms (Agaricus bisporus)
Yuan Tian, Wei Gui, Philip B. Smith, Imhoi Koo, Iain A. Murray, Margherita T. Cantorna, Gary H. Perdew, Andrew D. Patterson, 2019, Journal of agricultural and food chemistry on p. 9286-9294
Vitamin A and vitamin D regulate the microbial complexity, barrier function, and the mucosal immune responses to ensure intestinal homeostasis.
Margherita Cantorna, Lori Snyder, J Arora, 2019, Critical reviews in biochemistry and molecular biology on p. 184-192
Vitamin D regulates the microbiota to control the numbers of RORγt/FoxP3+ regulatory T cells in the colon
Margherita T. Cantorna, Yang Ding Lin, Juhi Arora, Stephanie Bora, Yuan Tian, Robert G. Nichols, Andrew D. Patterson, 2019, Frontiers in immunology
Vitamin D is required for ILC3 derived IL-22 and protection from Citrobacter rodentium infection
Yang Ding Lin, Juhi Arora, Kevin Diehl, Stephanie A. Bora, Margherita T. Cantorna, 2019, Frontiers in immunology
Prebiotic effects of white button mushroom (Agaricus bisporus) feeding on succinate and intestinal gluconeogenesis in C57BL/6 mice
Yuan Tian, Robert G. Nichols, Pratiti Roy, Wei Gui, Philip B. Smith, Jingtao Zhang, Yangding Lin, Veronika Weaver, Jingwei Cai, Andrew David Patterson, Margherita Teresa-Anna Cantorna, 2018, Journal of Functional Foods on p. 223-232
Regulation of vitamin D metabolism following disruption of the microbiota using broad spectrum antibiotics
Stephanie A. Bora, Mary J. Kennett, Philip B. Smith, Andrew David Patterson, Margherita Teresa-Anna Cantorna, 2018, Journal of Nutritional Biochemistry on p. 65-73
Vitamin A deficiency in mice alters host and gut microbial metabolism leading to altered energy homeostasis
Yuan Tian, Robert G. Nichols, Jingwei Cai, Andrew David Patterson, Margherita Teresa-Anna Cantorna, 2018, Journal of Nutritional Biochemistry on p. 28-34
Neuroprotective role of the ron receptor tyrosine kinase underlying central nervous system inflammation in health and disease
Adwitia Dey, Joselyn N. Allen, James W. Fraser, Lindsay M. Snyder, Yuan Tian, Limin Zhang, Robert F. Paulson, Andrew Patterson, Margherita T. Cantorna, Pamela A. Hankey-Giblin, 2018, Frontiers in immunology
The gut microbiota regulates endocrine vitamin D metabolism through fibroblast growth factor 23
Stephanie A. Bora, Mary J. Kennett, Philip B. Smith, Andrew D. Patterson, Margherita T. Cantorna, 2018, Frontiers in immunology
Retinoic acid mediated clearance of Citrobacter rodentium in vitamin A deficient mice requires CD11b+ and T cells
Lindsay Snyder, Kaitlin McDaniel, Yuan Tian, Cheng-Hsin Wei, Mary Kennett, Andrew Patterson, Ross, A Catharine, Margherita Cantorna, 2018, Frontiers in immunology
View More
Most-Cited Papers
Vitamin D regulates the gut microbiome and protects mice from dextran sodium sulfate-induced coliti
Jot Hui Ooi, Yunfei Li, Connie J. Rogers, Margherita T. Cantorna, 2013, Journal of Nutrition on p. 1679-1686
Therapeutic effect of vitamin d supplementation in a pilot study of crohn's patients
Linlin Yang, Veronika Weaver, Jill P. Smith, Sandra Bingaman, Terryl Johnson Hartman, Margherita Teresa-Anna Cantorna, 2013, Clinical and Translational Gastroenterology
Mechanisms underlying the effect of vitamin D on the immune system
Margherita T. Cantorna, 2010, Proceedings of the Nutrition Society on p. 286-289
Vitamin D, immune regulation, the microbiota, and inflammatory bowel disease
Margherita Teresa-Anna Cantorna, Kaitlin McDaniel, Stephanie Bora, Jing Chen, Jamaal James, 2014, Experimental Biology and Medicine on p. 1524-1530
The vitamin D receptor turns off chronically activated T cells
Margherita T. Cantorna, Amanda Waddell, 2014, Annals of the New York Academy of Sciences on p. 70-75
Epigenetic reduction in invariant NKT cells following in utero vitamin D deficiency in mice
Sanhong Yu, Margherita Teresa-Anna Cantorna, 2011, Journal of Immunology on p. 1384-1390
Dysbiosis caused by vitamin D receptor deficiency confers colonization resistance to Citrobacter rodentium through modulation of innate lymphoid cells
J. Chen, A. Waddell, Y. D. Lin, Margherita Teresa-Anna Cantorna, 2015, Mucosal Immunology on p. 618-626
Vitamin D receptor expression controls proliferation of naïve CD8<sup>+</sup> T cells and development of CD8 mediated gastrointestinal inflammation
Jing Chen, Danny Bruce, Margherita T. Cantorna, 2014, BMC Immunology
Intrinsic requirement for the vitamin D receptor in the development of CD8αα-expressing T cells
Danny Bruce, Margherita T. Cantorna, 2011, Journal of Immunology on p. 2819-2825
Differential expression of microRNAs in exhaled breath condensates of patients with asthma, patients with chronic obstructive pulmonary disease, and healthy adults
Mark Pinkerton, Vernon Chinchilli, Erin Banta, Timothy Craig, Avery August, Rebecca Bascom, Margherita Teresa-Anna Cantorna, Eric Thomas Harvill, Faoud Ishmael, 2013, Journal of Allergy and Clinical Immunology
View More