Margherita Cantorna
Director of the Center for Molecular Immunology and Infectious Disease; Distinguished Professor of Molecular Immunology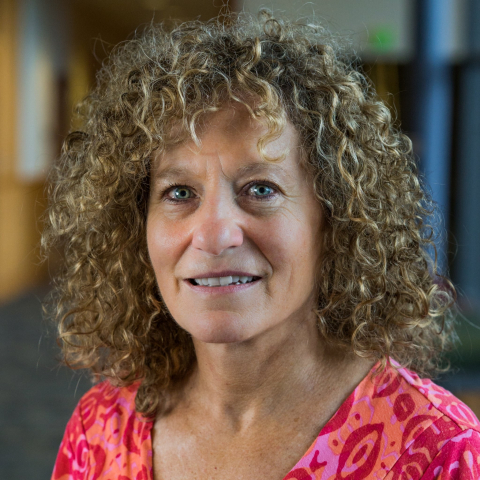 125 Henning
University Park, PA
She/Her
Research Summary
Understanding the working of the immune system. Utilizing animal models of several human diseases including enteric infections and inflammatory bowel disease to determine the cellular targets and molecular signals by which dietary components regulate immunity.
Huck Graduate Students
Huck Affiliations
Links
Publication Tags
These publication tags are generated from the output of this researcher. Click any tag below to view other Huck researchers working on the same topic.
Vitamin D
Calcitriol Receptors
Vitamin A
T Lymphocytes
Citrobacter Rodentium
Infection
Colon
Small Intestine
Infections
Knockout Mice
Homeostasis
Genes
Vitamin A Deficiency
Mice
Colitis
Vitamin
Vitamin D Deficiency
Microbiota
Epithelial Cells
Inflammation
T Cells
Gene Expression
Lymphocytes
Cells
Inflammatory Bowel Diseases
Most Recent Publications
Two lineages of immune cells that differentially express the vitamin D receptor
Margherita T. Cantorna, Juhi Arora, 2023, Journal of Steroid Biochemistry and Molecular Biology
Highlights from the 24th workshop on vitamin D in Austin, September 2022
Mark B. Meyer, Carlos Bernal-Mizrachi, Daniel D. Bikle, Madhu Biyani, Moray J. Campbell, Snehal N. Chaudhari, Sylvia Christakos, Sue A. Ingles, Megan M. Knuth, Seong Min Lee, Thomas S. Lisse, Eva S. Liu, Isabelle Piec, Lori A. Plum, Sudhaker D. Rao, Carmen J. Reynolds, Tom D. Thacher, John H. White, Margherita T. Cantorna, 2023, Journal of Steroid Biochemistry and Molecular Biology
Adrian R. Martineau, Margherita T. Cantorna, 2022, Nature Reviews Immunology on p. 529-530
View More
Most-Cited Papers
Margherita T. Cantorna, Lindsay Snyder, Yang Ding Lin, Linlin Yang, 2015, Nutrients on p. 3011-3021
Jot Hui Ooi, Yunfei Li, Connie J. Rogers, Margherita T. Cantorna, 2013, Journal of Nutrition on p. 1679-1686
Linlin Yang, Veronika Weaver, Jill P. Smith, Sandra Bingaman, Terryl J. Hartman, Margherita T. Cantorna, 2013, Clinical and Translational Gastroenterology
Margherita T. Cantorna, Lindsay Snyder, Juhi Arora, 2019, Critical Reviews in Biochemistry and Molecular Biology on p. 184-192
Mary Jo Feeney, Johanna Dwyer, Clare M. Hasler-Lewis, John A. Milner, Manny Noakes, Sylvia Rowe, Mark Wach, Robert B. Beelman, Joe Caldwell, Margherita T. Cantorna, Lisa A. Castlebury, Shu Ting Chang, Lawrence J. Cheskin, Roger Clemens, Greg Drescher, Victor L. Fulgoni, David B. Haytowitz, Van S. Hubbard, David Law, Amy Myrdal Miller, Bart Minor, Susan S. Percival, Gabriela Riscuta, Barbara Schneeman, Suzanne Thornsbury, Cheryl D. Toner, Catherine E. Woteki, Dayong Wu, 2014, Journal of Nutrition
Margherita T. Cantorna, Kaitlin McDaniel, Stephanie Bora, Jing Chen, Jamaal James, 2014, Experimental Biology and Medicine on p. 1524-1530
Mark Pinkerton, Vernon Chinchilli, Erin Banta, Timothy Craig, Avery August, Rebecca Bascom, Margherita Teresa-Anna Cantorna, Eric Thomas Harvill, Faoud Ishmael, 2013, Journal of Allergy and Clinical Immunology on p. 217-219.e2
J. Chen, A. Waddell, Y. D. Lin, M. T. Cantorna, 2015, Mucosal Immunology on p. 618-626
Naveen Kaushal, Avinash K. Kudva, Andrew D. Patterson, Christopher Chiaro, Mary J. Kennett, Dhimant Desai, Shantu Amin, Bradley A. Carlson, Margherita T. Cantorna, K. Sandeep Prabhu, 2014, Journal of Immunology on p. 3683-3692
The vitamin D receptor turns off chronically activated T cells
Margherita T. Cantorna, Amanda Waddell, 2014, Annals of the New York Academy of Sciences on p. 70-75
View More