Marc Abrams
Professor of Forest Ecology and Physiology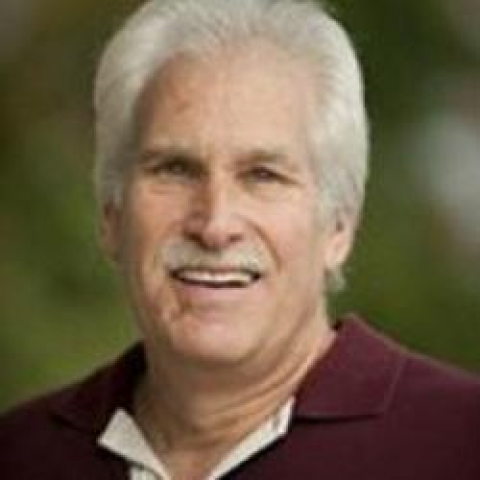 307 Forest Resources Building
University Park, PA 16802
Research Summary
Community, historical and physiological ecology of tree species; global change biology.
Huck Affiliations
Links
Publication Tags
Climate
Quercus
Deer
Charcoal
Forest Dynamics
Seedlings
Oak
Temperature
Disturbance
Vegetation
Land Use
Odocoileus Virginianus
Loss
Pinus
Palatability
Paleoecology
Global Change
Germany
Fires
Herbivores
Forest Ecosystem
Introduced Plants
History
Pine
Air
Most Recent Papers
Native American imprint in palaeoecology
Marc D. Abrams, Gregory J. Nowacki, 2020, Nature Sustainability on p. 896-897
Does white-tailed deer density affect tree stocking in forests of the Eastern United States?
Brice B. Hanberry, Marc D. Abrams, 2019, Ecological Processes
Global change impacts on forest and fire dynamics using paleoecology and tree census data for eastern North America
Marc D. Abrams, Gregory J. Nowacki, 2019, Annals of Forest Science
A model for longitudinal data sets relating wind-damage probability to biotic and abiotic factors
Kiyoshi Umeki, Marc D. Abrams, Keisuke Toyama, Eri Nabeshima, 2019, Forest Systems on p. 1-12
Witness Tree Records for the Early Colonial Period (1623-1700) of Eastern Virginia
Marc D. Abrams, Sarah E. Johnson, 2019, American Midland Naturalist on p. 115-122
Recognizing loss of open forest ecosystems by tree densification and land use intensification in the Midwestern USA
Brice B. Hanberry, Marc David Abrams, 2018, Regional Environmental Change on p. 1731-1740
Is increased precipitation during the 20th century statistically or ecologically significant in the eastern US?
Brice B. Hanberry, Marc D. Abrams, Joseph D. White, 2018, Journal of Land Use Science on p. 259-268
A regional assessment of white-tailed deer effects on plant invasion
Kristine M. Averill, David Mortensen, Erica A H. Smithwick, Susan Kalisz, William J. McShea, Norman A. Bourg, John D. Parker, Alejandro A. Royo, Marc David Abrams, David K. Apsley, Bernd Blossey, Douglas H. Boucher, Kai L. Caraher, Antonio DiTommaso, Sarah E. Johnson, Robert Masson, Victoria A. Nuzzo, 2018, AoB PLANTS
Large-scale catastrophic disturbance regimes can mask climate change impacts on vegetation – a reply to Pederson et al. (2014)
Marc David Abrams, Gregory J. Nowacki, 2018, Global Change Biology on p. e395-e396
A Dendroecological Analysis of Forest Dynamics for Old-Growth Abies-Tsuga-Quercus on the Boso Peninsula, Southeastern Japan
Marc D. Abrams, Kiyoshi Umeki, Christopher Bouma, Eri Nabeshima, Keisuke Toyama, 2017, Tree-Ring Research on p. 59-74
View More
Most-Cited Papers
Is climate an important driver of post-European vegetation change in the Eastern United States?
Gregory J. Nowacki, Marc D. Abrams, 2015, Global Change Biology on p. 314-334
Environmental control of daily stem growth patterns in five temperate broad-leaved tree species
Paul Köcher, Viviana Horna, Christoph Leuschner, Marc Abrams, 2012, Tree Physiology on p. 1021-1032
Long-term impacts of deer exclosures on mixed-oak forest composition at the Valley Forge National Historical Park, Pennsylvania, USA
Marc D. Abrams, Sarah E. Johnson, 2012, Journal of the Torrey Botanical Society on p. 167-180
Recognizing loss of open forest ecosystems by tree densification and land use intensification in the Midwestern USA
Brice B. Hanberry, Marc David Abrams, 2018, Regional Environmental Change on p. 1731-1740
A comparative study of physiological and morphological seedling traits associated with shade tolerance in introduced red oak (Quercus rubra) and native hardwood tree species in southwestern Germany
Christian Kuehne, Peter Nosko, Tobias Horwath, Jürgen Bauhus, Marc Abrams, 2014, Tree Physiology on p. 184-193
A regional assessment of white-tailed deer effects on plant invasion
Kristine M. Averill, David Mortensen, Erica A H. Smithwick, Susan Kalisz, William J. McShea, Norman A. Bourg, John D. Parker, Alejandro A. Royo, Marc David Abrams, David K. Apsley, Bernd Blossey, Douglas H. Boucher, Kai L. Caraher, Antonio DiTommaso, Sarah E. Johnson, Robert Masson, Victoria A. Nuzzo, 2018, AoB PLANTS
Exploring the Early Anthropocene Burning Hypothesis and Climate-Fire Anomalies for the Eastern U.S
Marc D. Abrams, Gregory J. Nowacki, 2015, Journal of Sustainable Forestry on p. 30-48
A 183-year history of fire and recent fire suppression impacts in select pine and oak forest stands of the menominee Indian reservation, Wisconsin
Benjamin A. Sands, Marc D. Abrams, 2011, American Midland Naturalist on p. 325-338
An interdisciplinary approach to better assess global change impacts and drought vulnerability on forest dynamics
Marc D. Abrams, Gregory J. Nowacki, 2016, Tree Physiology on p. 421-427
Large-scale catastrophic disturbance regimes can mask climate change impacts on vegetation – a reply to Pederson et al. (2014)
Marc David Abrams, Gregory J. Nowacki, 2018, Global Change Biology on p. e395-e396
View More