Lisa Gatzke-Kopp
Professor of Human Development and Family Studies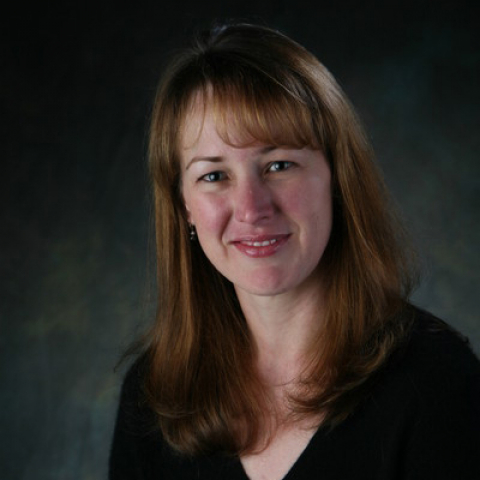 228 Health and Human Development
University Park, PA
Research Summary
Developmental neuroscience of psychopathology with a focus on aggression, hyperactivity, and substance abuse; relationship between experience, environment, and neurobiological dysfunction.
Huck Affiliations
Publication Tags
These publication tags are generated from the output of this researcher. Click any tag below to view other Huck researchers working on the same topic.
Child
Respiratory Sinus Arrhythmia
Emotions
Aggression
Emotion
Parenting
Mothers
Arousal
Psychopathology
Emotional Regulation
Income
Frustration
Child Behavior
Event
Kindergarten
Psychology Rejection
School Grade
Dyad
Evidence
Parents
Learning
Time
Skin
Heart Rate
Reward
Most Recent Publications
Physiological regulation amond caregivers and their children: Relations with trauma history, symptoms, and parenting behavior.
Laurel Kiser, Diana Fishbein, Lisa Gatzke-Kopp, r Viverette, Kristine Creavey, J Stevenson, D. Medoff, Alex Busuito, Journal of Child and Family Studies on p. 3098-3109
Decision-making in uncertain contexts: The role of autonomic markers in resolving indecision
Ty Lees, Roisin White, Xutong Zhang, Nilam Ram, Lisa M. Gatzke-Kopp, 2022, International Journal of Psychophysiology on p. 220-229
Exposure to Parental Aggression and the Development of Psychopathology in Young Children: The Mediating Role of Early Dissociative Symptoms
Xutong Zhang, Lisa M. Gatzke-Kopp, 2022, Journal of Interpersonal Violence on p. NP6988-NP7013
Yolanda E. Murphy, Xutong Zhang, Lisa Gatzke-Kopp, 2022, Journal of Applied Developmental Psychology
Integrating dynamic and developmental time scales: Emotion-specific autonomic coordination predicts baseline functioning over time
Cassidy M. Fry, Nilam Ram, Lisa M. Gatzke-Kopp, 2022, International Journal of Psychophysiology on p. 29-37
A dynamic systems account of parental self-regulation processes in the context of challenging child behavior
Xutong Zhang, Lisa Gatzke‐Kopp, Lisa M. Gatzke-Kopp, Pamela Marie Cole, Nilam Ram, 2022, Child Development
Father–child physiological concordance on two timescales is differentially associated with paternal characteristics
Xutong Zhang, Lisa Gatzke‐Kopp, Lisa M. Gatzke-Kopp, Pamela Cole, Meng Chen, N. Ram, Nilam Ram, 2022, Psychophysiology
Lisa Gatzke-Kopp, Xutong Zhang, Kristine L. Creavey, Elizabeth A. Skowron, 2022, Psychophysiology
The Role of Strategy-Use and Parasympathetic Functioning in Maternal Emotion Regulation
Xutong Zhang, Lisa M. Gatzke-Kopp, Pamela Cole, Nilam Ram, 2022, Journal of Family Psychology on p. 110-120
Association Between Dynamic Parasympathetic Reactivity to Frustration and Children's Social Success with Peers in Kindergarten
Cassidy M. Fry, Lisa M. Gatzke-Kopp, 2021, Research on Child and Adolescent Psychopathology on p. 1537-1549
View More
Most-Cited Papers
Theodore P. Beauchaine, Lisa Gatzke-Kopp, Emily Neuhaus, Jane Chipman, M. Jamila Reid, Carolyn Webster-Stratton, 2013, Journal of Consulting Psychology on p. 481-493
Cynthia J. Willner, Lisa M. Gatzke-Kopp, Bethany C. Bray, 2016, Development and Psychopathology on p. 1033-1052
Quantifying respiratory sinus arrhythmia: Effects of misspecifying breathing frequencies across development
Tiffany M. Shader, Lisa M. Gatzke-Kopp, Sheila E. Crowell, M. Jamila Reid, Julian F. Thayer, Michael W. Vasey, Carolyn Webster-Stratton, Ziv Bell, Theodore P. Beauchaine, 2018, Development and Psychopathology on p. 351-366
Elizabeth A. Skowron, Elizabeth Cipriano-Essel, Lisa M. Gatzke-Kopp, Douglas M. Teti, Robert T. Ammerman, 2014, Developmental Psychobiology on p. 964-978
Christine K. Fortunato, Lisa M. Gatzke-Kopp, Nilam Ram, 2013, Cognitive, Affective and Behavioral Neuroscience on p. 238-251
Estimating time-varying RSA to examine psychophysiological linkage of marital dyads
Kathleen M. Gates, Lisa M. Gatzke-Kopp, Maria Sandsten, Alysia Y. Blandon, 2015, Psychophysiology on p. 1059-1065
Joseph E. Beeney, Kenneth N. Levy, Lisa M. Gatzke-Kopp, Michael N. Hallquist, 2014, Personality Disorders: Theory, Research, and Treatment on p. 178-185
Diversity and representation: Key issues for psychophysiological science
Lisa Michelle Kopp, 2016, Psychophysiology on p. 3-13
Children's Parasympathetic Reactivity to Specific Emotions Moderates Response to Intervention for Early-Onset Aggression
Lisa Gatzke-Kopp, Mark Greenberg, Karen Bierman, 2013, Journal of clinical child psychology on p. 291-304
David Dupuis, Nilam Ram, Cynthia J. Willner, Sarah Karalunas, Sidney J. Segalowitz, Lisa M. Gatzke-Kopp, 2015, Developmental Science on p. 452-468
View More