Lee Ahern
Associate Professor of Advertising and Public Relations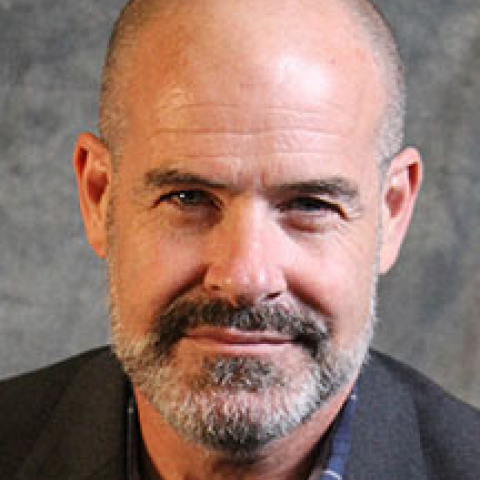 23 Carnegie
University Park, PA
Huck Affiliations
Publication Tags
These publication tags are generated from the output of this researcher. Click any tag below to view other Huck researchers working on the same topic.
News
Experiments
Economics
Experiment
Narrative
Moderator
Vaccination
Coverage
Visual Communication
Epidemics
Vip
Global Warming
Students
Worldview
Effect
Science
Political Party
Costs
Communication
Information Science
Magazine
Advertisement
Group
Drilling
Conservation
Most Recent Publications
Review of the book Communicating the Future: Solutions for Environment, Economy, and Democracy, by W. Lance Bennett.
Lee Ahern, 2021, International Journal of Communication on p. 976-978
HPV prevention is not just for girls: an examination of college-age-students' adoption of HPV vaccines
Susan Grantham, Colleen Connolly-Ahern, Lee Ahern, 2020, Health Marketing Quarterly on p. 193-206
The Cost of the Veil: Visual Communication Impacts of Hijab on News Judgments
Colleen Connolly-Ahern, Lee Ahern, Ioana Coman, Maria Molina-Davila, Maria Molina Davila, Stefanie Davis, M Cabrera-Baukus, 2019, Mass Communication and Society on p. 851-871
Jessica Gall Myrick, Lee Ahern, Ruosi Shao, Jeff Conlin, 2019, Science Communication on p. 38-65
Jennifer Hoewe, Lee Ahern, 2017, Environmental Communication on p. 810-820
Environmental orientations and news coverage: Examining the impact of individual differences and narrative news
Fuyuan Shen, Lee Ahern, Jiangxue (Ashley) Han, 2017, International Journal of Communication on p. 4018-4031
Worldviews, Issue Knowledge, and the Pollution of a Local Science Information Environment
Lee Ahern, Colleen Connolly-Ahern, Jennifer Hoewe, 2016, Science Communication on p. 228-250
More Is Less: Global Warming News Values on Fox Compared to Other U.S. Broadcast News Outlets
Lee Ahern, Melanie Formentin, 2016, Electronic News on p. 45-65
More is less: Gatekeeping and coverage bias of climate change in US television news
Lee Ahern, Melanie Formentin, 2016, Electronic News on p. 45–65
Acting on surprise: emotional response, multiple-channel information seeking and vaccination in the H1N1 flu epidemic
Weirui Wang, Lee Ahern, 2015, Social Influence on p. 137-148
View More
Most-Cited Papers
Is it a sense of autonomy, control, or attachment? Exploring the effects of in-game customization on game enjoyment
Keunyeong Kim, Michael G. Schmierbach, Saraswathi Bellur, Mun Young Chung, Julia Daisy Fraustino, Frank Dardis, Lee Ahern, 2015, Computers in Human Behavior on p. 695-705
Stories that count: Influence of news narratives on issue attitudes
Fuyuan Shen, Lee Ahern, Michelle Baker, 2014, Journalism and Mass Communication Quarterly on p. 98-117
Framing environmental responsibility: 30 years of CSR messages in National Geographic Magazine
Denise Sevick Bortree, Lee Ahern, Alexandra Nutter Smith, Xue Dou, 2013, Public Relations Review on p. 491-496
Key trends in environmental advertising across 30 years in National Geographic magazine
Lee Ahern, Denise Sevick Bortree, Alexandra Nutter Smith, 2013, Public Understanding of Science on p. 479-494
Acting on surprise: emotional response, multiple-channel information seeking and vaccination in the H1N1 flu epidemic
Weirui Wang, Lee Ahern, 2015, Social Influence on p. 137-148
Worldviews, Issue Knowledge, and the Pollution of a Local Science Information Environment
Lee Ahern, Colleen Connolly-Ahern, Jennifer Hoewe, 2016, Science Communication on p. 228-250
Effects of In-Game Virtual Direct Experience (VDE) on Reactions to Real-World Brands
Frank E. Dardis, Mike Schmierbach, Lee Ahern, Julia Fraustino, Saraswathi Bellur, Sean Brooks, Jared Johnson, 2015, Journal of Promotion Management on p. 313-334
Environmental orientations and news coverage: Examining the impact of individual differences and narrative news
Fuyuan Shen, Lee Ahern, Jiangxue (Ashley) Han, 2017, International Journal of Communication on p. 4018-4031
Jennifer Hoewe, Lee Ahern, 2017, Environmental Communication on p. 810-820
Jessica Gall Myrick, Lee Ahern, Ruosi Shao, Jeff Conlin, 2019, Science Communication on p. 38-65
View More