Lauren McPhillips
Assistant Professor of Civil and Environmental Engineering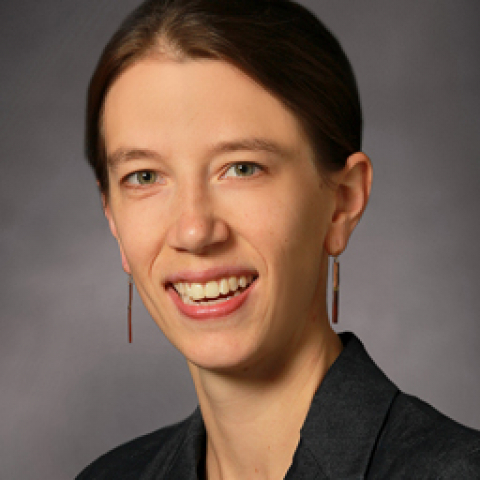 226B Sackett
University Park, PA
Huck Affiliations
Links
Publication Tags
These publication tags are generated from the output of this researcher. Click any tag below to view other Huck researchers working on the same topic.
Stormwater
Infrastructure
Nutrient
Water
Nitrogen
Denitrification
Watershed
Basin
City
Water Quality
Nutrients
Pipe
Greenhouse Gas
Time
Practice Guidelines
Flooding
Pollution
Greenhouse Gas Emissions
Best Management Practice
Sewers
Urban Ecosystem
Climate Change
Urbanization
Hydrology
Groundwater
Most Recent Publications
Learning from arid and urban aquatic ecosystems to inform more sustainable and resilient futures
Lauren McPhillips, Marta Berbés-Blázquez, Rebecca Hale, Tamara K. Harms, Vanya Bisht, Liliana Caughman, Sandra M. Clinton, Elizabeth Cook, Xiaoli Dong, Jennifer Edmonds, Sarah Gergel, Rosa Gómez, Kristina Hopkins, David M. Iwaniec, Yeowon Kim, Amanda Kuhn, Libby Larson, David B. Lewis, Eugenía Martí, Monica Palta, W. John Roach, Lin Ye, 2023, Journal of Hydrology
Benjamin Choat, Amber Pulido, Aditi S. Bhaskar, Rebecca L. Hale, Harry X. Zhang, Thomas Meixner, Lauren McPhillips, Kristina Hopkins, Jennifer Cherrier, Chingwen Cheng, 2022, Journal of Sustainable Water in the Built Environment
Evaluating the potential impacts of solar farms on hydrological responses
Adira Ajith Nair, A. N. Rohith, Cibin Raj, Lauren E. McPhillips, 2022,
Potential Impacts of Solar Farms on Landscape Hydrology: The State of Scientific Research and Stormwater Management Guidance
Rouhangiz Yavari, Raj Cibin, Demetrius Zaliwciw, Lauren McPhillips, 2022, Environmental Research: Infrastructure and Sustainability
Timon McPhearson, Elizabeth Cook, Marta Berbés-Blázquez, Marta Berbes-Blazquez, Chingwen Cheng, Nancy Grimm, Erik Andersson, Erik Anderson, Olga Barbosa, David Chandler, Heeju Chang, V. Chester, Mikhail, Mikhail V. Chester, Daniel Childers, Stephen Elser, Niki Frantzeskaki, Zbigniew Grabowski, Peter Groffman, Rebecca Hale, David Iwaniec, Nadja Kabisch, Christopher Kennedy, Samuel Markolf, A. Matsler, Lauren McPhillips, Thaddeus Miller, Tischa Munoz-Erickson, Tischa A. Muñoz-Erickson, Emma Rosi, Emma Rossi, Tiffany Troxler, 2022, One Earth on p. 505-518
Biochar Enhanced Infiltration Basin in Central Pennsylvania
John Regan, Lauren McPhillips, D Ciolkosz, 2021, Penn State Extension Articles
Exploring the application of topographic indices in urban areas as indicators of pluvial flooding locations
Christa Kelleher, Lauren McPhillips, 2020, Hydrological Processes on p. 780-794
What is the role of green stormwater infrastructure in managing extreme precipitation events?
Lauren E. McPhillips, Marissa Matsler, Bernice R. Rosenzweig, Yeowon Kim, 2020, Sustainable and Resilient Infrastructure
Best Management Practices for Diffuse Nutrient Pollution: Wicked Problems across Urban and Agricultural Watersheds
Anna Lintern, Lauren McPhillips, Brandon Winfrey, Jonathan Duncan, Caitlin Grady, 2020, Environmental Science & Technology on p. 9159-9174
Urbanization in Arid Central Arizona Watersheds Results in Decreased Stream Flashiness
L. E. McPhillips, S. R. Earl, R. L. Hale, N. B. Grimm, 2019, Water Resources Research on p. 9436-9453
View More
Most-Cited Papers
Lauren E. McPhillips, Heejun Chang, Mikhail V. Chester, Yaella Depietri, Erin Friedman, Nancy B. Grimm, John S. Kominoski, Timon McPhearson, Pablo Méndez-Lázaro, Emma J. Rosi, Javad Shafiei Shiva, 2018, Earth's Future on p. 441-455
Pluvial flood risk and opportunities for resilience
Bernice R. Rosenzweig, Lauren McPhillips, Heejun Chang, Chingwen Cheng, Claire Welty, Marissa Matsler, David Iwaniec, Cliff I. Davidson, 2018, Wiley Interdisciplinary Reviews: Water
Lauren E. McPhillips, A. Marissa Matsler, 2018, Frontiers in Built Environment
Best Management Practices for Diffuse Nutrient Pollution: Wicked Problems across Urban and Agricultural Watersheds
Anna Lintern, Lauren McPhillips, Brandon Winfrey, Jonathan Duncan, Caitlin Grady, 2020, Environmental Science & Technology on p. 9159-9174
Lauren McPhillips, M. Todd Walter, 2015, Ecological Engineering on p. 67-75
Infrastructures as socio-eco-technical systems: Five considerations for interdisciplinary dialogue
Z. J. Grabowski, A. M. Matsler, C. Thiel, L. McPhillips, R. Hum, A. Bradshaw, T. Miller, C. Redman, 2017, Journal of Infrastructure Systems
The Role of Denitrification in Stormwater Detention Basin Treatment of Nitrogen
Natalie R. Morse, Lauren E. McPhillips, James P. Shapleigh, M. Todd Walter, 2017, Environmental Science & Technology on p. 7928-7935
Nutrient Leaching and Greenhouse Gas Emissions in Grassed Detention and Bioretention Stormwater Basins
Lauren McPhillips, Christine Goodale, M. Todd Walter, 2018, Journal of Sustainable Water in the Built Environment
Lauren E. McPhillips, Anne Elise Creamer, Brian G. Rahm, M. Todd Walter, 2014, Journal of Hydrology: Regional Studies on p. 57-73
Ashley Baker, Emma Brenneman, Heejun Chang, Lauren McPhillips, Marissa Matsler, 2019, Science of the Total Environment on p. 461-473
View More