Krista Wilkinson
Professor of Communication Sciences and Disorders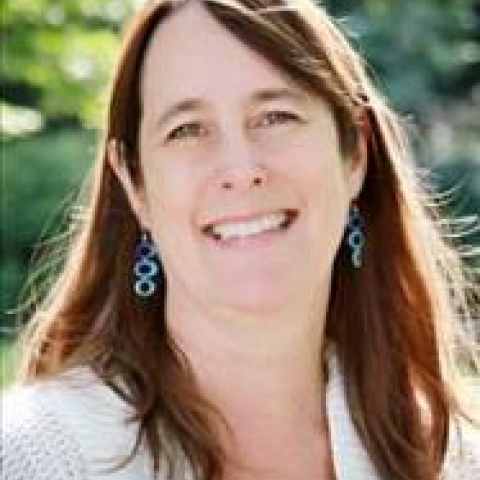 404J Ford
University Park, PA
Huck Affiliations
Links
Publication Tags
These publication tags are generated from the output of this researcher. Click any tag below to view other Huck researchers working on the same topic.
Communication
Down Syndrome
Intellectual Disability
Child
Augmentative And Alternative Communication
Symbol
Color
Developmental Disabilities
Direction Compound
Research
Cues
Technology
Eye
Disability
Communication Aids For Disabled
Language
Visual Attention
Parents
Mental Health
Efficiency
Communication System
Pathologists
Vocabulary
Visual Search
Psychotherapy
Most Recent Publications
Demands Associated With an Augmentative and Alternative Communication System in Relation to Alternative Forms of Access for Individuals With Motor Impairments
Dawn Sowers, Krista M. Wilkinson, 2023, American Journal of Speech-Language Pathology on p. 37-54
Supporting Access to Mental Health Services for Patients Who Use Augmentative and Alternative Communication: A Proposed Framework and Suggestions for Future Directions
Adrianna M. Noyes, Krista M. Wilkinson, 2022, American Journal of Speech-Language Pathology on p. 2268-2282
Krista Wilkinson, Rick Gilmore, Yiming Qian, 2022, Journal of Speech and Hearing Disorders on p. 710-726
Krista Wilkinson, Sophie Wolf, 2021, Perspectives on p. 1591-1602.
Tara McCarty, Sawn Sowers, Sophie Wolf, Krista Wilkinson, 2021, Perspectives of the American Speech-Language-Hearing Association, 6 on p. 1603-1617
The early development of emotional competence profile: A means to share information about emotional status and expression by children with complex communication needs
Gabriela A. Rangel-Rodríguez, Mar Badia Martín, Sílvia Blanch, Krista M. Wilkinson, 2021, American Journal of Speech-Language Pathology on p. 551-565
Speech-Language pathologists' decisions when designing an aided AAC display for a compilation case study of a beginning communicator
Jennifer J. Thistle, Krista M. Wilkinson, 2021, Disability and Rehabilitation: Assistive Technology on p. 871-879
Krista Wilkinson, Rachel Bennet, 2021, Journal of Interactional Research in Communication Disorders.
Krista M. Wilkinson, Tara O'Neill Zimmerman, Janice Light, 2021, Journal of Speech and Hearing Disorders on p. 1726-1738
Kelly L. Coburn, Sojung Jung, Ciara L. Ousley, Dawn J. Sowers, Meghan Wendelken, Krista M. Wilkinson, 2021, AAC: Augmentative and Alternative Communication on p. 229-240
View More
Most-Cited Papers
Nancy C. Brady, Susan Bruce, Amy Goldman, Karen Erickson, Beth Mineo, Bill T. Ogletree, Diane Paul, Mary Ann Romski, Rose Sevcik, Ellin Siegel, Judith Schoonover, Marti Snell, Lorraine Sylvester, Krista Wilkinson, 2016, American Journal on Mental Retardation on p. 121-138
Working memory demands of aided augmentative and alternative communication for individuals with developmental disabilities
Jennifer J. Thistle, Krista M. Wilkinson, 2013, AAC: Augmentative and Alternative Communication on p. 235-245
Building evidence-based practice in AAC display design for young children: Current practices and future directions
Jennifer J. Thistle, Krista M. Wilkinson, 2015, AAC: Augmentative and Alternative Communication on p. 124-136
Janice Light, Krista M. Wilkinson, Amber Thiessen, David R. Beukelman, Susan Koch Fager, 2019, AAC: Augmentative and Alternative Communication on p. 42-55
Krista M. Wilkinson, Teresa Mitchell, 2014, AAC: Augmentative and Alternative Communication on p. 106-119
Preliminary study of gaze toward humans in photographs by individuals with autism, down syndrome, or other intellectual disabilities: Implications for design of visual scene displays
Krista M. Wilkinson, Janice Catherine Light, 2014, AAC: Augmentative and Alternative Communication on p. 130-146
Eye-tracking measures reveal how changes in the design of aided AAC displays influence the efficiency of locating symbols by school-age children without disabilities
Krista M. Wilkinson, Tara O'Neill, William J. McIlvane, 2014, Journal of Speech and Hearing Disorders on p. 455-466
Krista M. Wilkinson, William J. McIlvane, 2013, American Journal on Mental Retardation on p. 353-364
Preliminary investigation of the perspectives of parents of children with cerebral palsy on the supports, challenges, and realities of integrating augmentative and alternative communication into everyday life
Tara O'neill, Krista M. Wilkinson, 2020, American Journal of Speech-Language Pathology on p. 238-254
Effects of background color and symbol arrangement cues on construction of multi-symbol messages by young children without disabilities: implications for aided AAC design
Jennifer J. Thistle, Krista Wilkinson, 2017, AAC: Augmentative and Alternative Communication on p. 160-169
View More