Justin Silverman
Assistant Professor of Information Sciences and Technology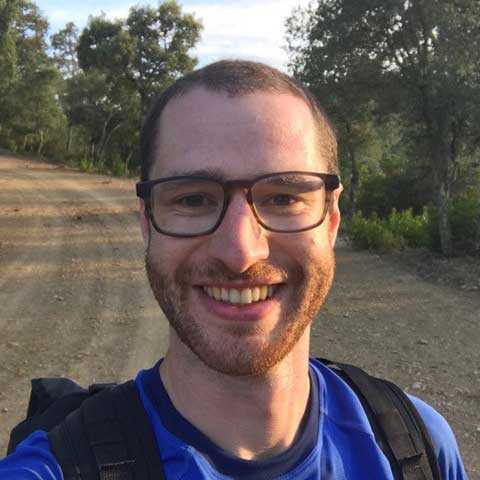 E375 Westgate
University Park, PA
Research Summary
Statistical methods for the analysis of biomedical data (or any other interesting data/questions)
Huck Graduate Students
Huck Affiliations
Links
Publication Tags
Microbiota
Bacteria
Carbohydrate Metabolism
Microfluidics
Polysaccharides
Carbohydrates
Microbiome
Chemical Analysis
Modeling
Dietary Carbohydrates
Metabolism
Droplet
Screening
Experiments
Phylogeny
Datasets
Microbial Communities
Assays
Gastrointestinal Microbiome
Microorganisms
Community
Digestive System
Ecology
Experiment
Microbial Community
Most Recent Papers
The Pediatric Obesity Microbiome and Metabolism Study (POMMS)
Jessica R. McCann, Nathan A. Bihlmeyer, Kimberly Roche, Cameron Catherine, Jayanth Jawahar, Lydia Coulter Kwee, Noelle E. Younge, Justin Silverman, Olga Ilkayeva, Charles Sarria, Alexandra Zizzi, Janet Wootton, Lisa Poppe, Paul Anderson, Michelle Arlotto, Zhengzheng Wei, Joshua A. Granek, Raphael H. Valdivia, Lawrence A. David, Holly K. Dressman, Christopher B. Newgard, Svati H. Shah, Patrick C. Seed, John F. Rawls, Sarah C. Armstrong, 2021, Obesity on p. 569-578
Using influenza surveillance networks to estimate state-specific prevalence of SARS-CoV-2 in the United States
Justin D. Silverman, Nathaniel Hupert, Alex D. Washburne, 2020, Science Translational Medicine
How deadly is the coronavirus? The true fatality rate is tricky to find, but researchers are getting closer.
Justin Silverman, Alex Washburne, 2020, The Conversation
Short-chain fatty acid production by gut microbiota from children with obesity differs according to prebiotic choice and bacterial community composition
Zachary C. Holmes, Justin D. Silverman, Holly K. Dressman, Zhengzheng Wei, Eric P. Dallow, Sarah C. Armstrong, Patrick C. Seed, John F. Rawls, Lawrence A. David, 2020, mBio on p. 1-15
Allogenic Fecal Microbiota Transplantation in Patients with Nonalcoholic Fatty Liver Disease Improves Abnormal Small Intestinal Permeability
Laura Craven, Adam Rahman, Seema Nair Parvathy, Melanie Beaton, Justin Silverman, Karim Qumosani, Irene Hramiak, Rob Hegele, Tisha Joy, Jon Meddings, Brad Urquhart, Ruth Harvie, Charles McKenzie, Kelly Summers, Gregor Reid, Jeremy P. Burton, Michael Silverman, 2020, American Journal of Gastroenterology on p. 1055-1065
Interindividual variation in dietary carbohydrate metabolism by gut bacteria revealed with droplet microfluidic culture
Max M. Villa, Rachael J. Bloom, Justin D. Silverman, Heather K. Durand, Sharon Jiang, Anchi Wu, Eric P. Dallow, Shuqiang Huang, Lingchong You, Lawrence A. David, 2020, mSystems
Naught all zeros in sequence count data are the same
Justin D. Silverman, Kimberly Roche, Sayan Mukherjee, Lawrence A. David, 2020, Computational and Structural Biotechnology Journal on p. 2789-2798
The Pediatric Obesity Microbiome and Metabolism Study (POMMS): Methods, Baseline Data, and Early Insights.
Jessica McCann, Nathan Bihlmeyer, Kimberly Roche, Cameron Catherine, Jayanth Jawahar, Lydia Kwee, Noelle Younge, Justin Silverman, Olga Ilkayeva, Charles Sarria, others, 2020, medRxiv
Establishing microbial composition measurement standards with reference frames
James T. Morton, Clarisse Marotz, Alex Washburne, Justin Silverman, Livia S. Zaramela, Anna Edlund, Karsten Zengler, Rob Knight, 2019, Nature Communications
Modeling the temporal dynamics of the gut microbial community in adults and infants
Liat Shenhav, Ori Furman, Leah Briscoe, Mike Thompson, Justin D. Silverman, Itzhak Mizrahi, Eran Halperin, 2019, PLoS Computational Biology
View More
Most-Cited Papers
Establishing microbial composition measurement standards with reference frames
James T. Morton, Clarisse Marotz, Alex Washburne, Justin Silverman, Livia S. Zaramela, Anna Edlund, Karsten Zengler, Rob Knight, 2019, Nature Communications
A phylogenetic transform enhances analysis of compositional microbiota data
Justin D. Silverman, Alex D. Washburne, Sayan Mukherjee, Lawrence A. David, 2017, eLife
Phylogenetic factorization of compositional data yields lineage-level associations in microbiome datasets
Alex D. Washburne, Justin D. Silverman, Jonathan W. Leff, Dominic J. Bennett, John L. Darcy, Sayan Mukherjee, Noah Fierer, Lawrence A. David, 2017, PeerJ
Phylofactorization: a graph partitioning algorithm to identify phylogenetic scales of ecological data
Alex D. Washburne, Justin D. Silverman, James T. Morton, Daniel J. Becker, Daniel Crowley, Sayan Mukherjee, Lawrence A. David, Raina K. Plowright, 2019, Ecological Monographs
Human gut microbiota predicts Ssusceptibility to vibrio cholerae infection
Firas S. Midani, Ana A. Weil, Fahima Chowdhury, Yasmin A. Begum, Ashraful I. Khan, Meti D. Debela, Heather K. Durand, Aspen T. Reese, Sai N. Nimmagadda, Justin D. Silverman, Crystal N. Ellis, Edward T. Ryan, Stephen B. Calderwood, Jason B. Harris, Firdausi Qadri, Lawrence A. David, Regina C. Larocque, 2018, Journal of Infectious Diseases on p. 645-653
Dynamic linear models guide design and analysis of microbiota studies within artificial human guts
Justin D. Silverman, Heather K. Durand, Rachael J. Bloom, Sayan Mukherjee, Lawrence A. David, 2018, Microbiome
Allogenic Fecal Microbiota Transplantation in Patients with Nonalcoholic Fatty Liver Disease Improves Abnormal Small Intestinal Permeability
Laura Craven, Adam Rahman, Seema Nair Parvathy, Melanie Beaton, Justin Silverman, Karim Qumosani, Irene Hramiak, Rob Hegele, Tisha Joy, Jon Meddings, Brad Urquhart, Ruth Harvie, Charles McKenzie, Kelly Summers, Gregor Reid, Jeremy P. Burton, Michael Silverman, 2020, American Journal of Gastroenterology on p. 1055-1065
Modeling the temporal dynamics of the gut microbial community in adults and infants
Liat Shenhav, Ori Furman, Leah Briscoe, Mike Thompson, Justin D. Silverman, Itzhak Mizrahi, Eran Halperin, 2019, PLoS Computational Biology
Using influenza surveillance networks to estimate state-specific prevalence of SARS-CoV-2 in the United States
Justin D. Silverman, Nathaniel Hupert, Alex D. Washburne, 2020, Science Translational Medicine
Interindividual variation in dietary carbohydrate metabolism by gut bacteria revealed with droplet microfluidic culture
Max M. Villa, Rachael J. Bloom, Justin D. Silverman, Heather K. Durand, Sharon Jiang, Anchi Wu, Eric P. Dallow, Shuqiang Huang, Lingchong You, Lawrence A. David, 2020, mSystems
View More