Julian Avery
Assistant Research Professor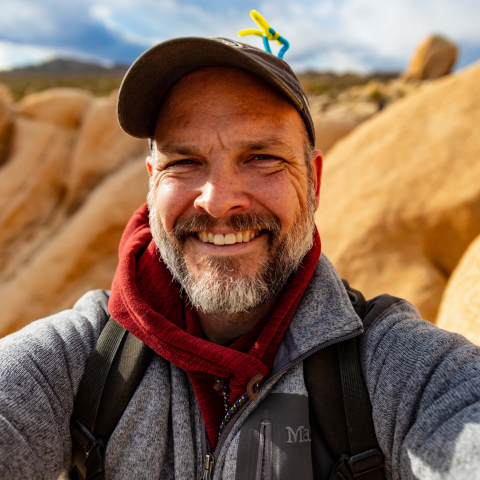 0119 Forest Resources
University Park, PA
Research Summary
Conservation biology, invasive species ecology, effects of human disturbance on biodiversity, illegal reptilian wildlife trade, animal coloration and the ecology of visual signals.
Huck Graduate Students
Huck Affiliations
Links
Publication Tags
These publication tags are generated from the output of this researcher. Click any tag below to view other Huck researchers working on the same topic.
Color
Biodiversity
Pregnancy
Canopy
Temperature
Lizards
Plastics
Lizard
Bird
Predation
Habitats
Habitat
Immune Response
Reptiles
Timber
Trade Off
Indicator
Heat
Predation Risk
Sexual Conflict
Testosterone
Plumage
Predators
Predator
Birds
Most Recent Publications
Leilton W. Luna, Lisa M. Williams, Kenneth Duren, Reina Tyl, David P.L. Toews, Julian D. Avery, 2023, Molecular Ecology on p. 5498-5513
Braulio A. Assis, Julian D. Avery, Ryan L. Earley, Tracy Langkilde, 2022, Frontiers in Endocrinology
B. A. Assis, J. D. Avery, R. L. Earley, T. Langkilde, 2022, Integrative Organismal Biology
K. J. MacLeod, L. Naugle, Margaret Brittingham-Brant, J. D. Avery, 2022, Journal of Zoology
Shannon L. White, Michael S. Eackles, Tyler Wagner, Megan Schall, Geoff Smith, Julian Avery, David C. Kazyak, 2021, BMC Research Notes
Braulio A. Assis, Julian D. Avery, Catherine Tylan, Heather I. Engler, Ryan L. Earley, Tracy Langkilde, 2021, Ecology and Evolution on p. 7647-7659
Julian Avery, Danielle Williams, J Avery, T Gabrielson, M Brittingham-Brant, Margaret Brittingham, 2021, Ornithological Applications on p. 1-11
It's OK to feed wild birds - here are some tips for doing it the right way
Julian Avery, 2020,
You're not going far from home – and neither are the animals you spy out your window
Julian Avery, 2020,
Mark W. Herr, Julian D. Avery, Tracy Langkilde, Christopher Howey, 2020, Journal of Herpetology on p. 196-205
View More
Most-Cited Papers
James J. Gilroy, Julian D. Avery, Julie L. Lockwood, 2017, Conservation Letters on p. 238-247
Evaluating the long-term effectiveness of terrestrial protected areas: a 40-year look at forest bird diversity
Jeffrey A. Brown, Julie L. Lockwood, Julian D. Avery, J. Curtis Burkhalter, Kevin Aagaard, Katherine H. Fenn, 2019, Biodiversity and Conservation on p. 811-826
Cryptic introductions and the interpretation of island biodiversity
Julian D. Avery, Dina M. Fonseca, Pascal Campagne, Julie L. Lockwood, 2013, Molecular Ecology on p. 2313-2324
B. A. Assis, Benjamin Jarrett, Gabe Koscky, Tracy Lee Langkilde, Julian Avery, 2020, PLoS One
Seabird longline bycatch reduction devices increase target catch while reducing bycatch: A meta-analysis
Julian D. Avery, Kevin Aagaard, J. C. Burkhalter, Orin J. Robinson, 2017, Journal for Nature Conservation on p. 37-45
Braulio A. Assis, Julian D. Avery, Catherine Tylan, Heather I. Engler, Ryan L. Earley, Tracy Langkilde, 2021, Ecology and Evolution on p. 7647-7659
Julian Avery, Danielle Williams, J Avery, T Gabrielson, M Brittingham-Brant, Margaret Brittingham, 2021, Ornithological Applications on p. 1-11
Avian use of isolated cottonwood, tamarisk, and residential patches of habitat during migration on the high plains of New Mexico
Gregory S. Keller, Julian D. Avery, 2014, Southwestern Naturalist on p. 263-271
Mark W. Herr, Julian D. Avery, Tracy Langkilde, Christopher Howey, 2020, Journal of Herpetology on p. 196-205
Contemporary divergence of island bird plumage
Julian D. Avery, Phillip Cassey, Julie L. Lockwood, 2014, Journal of Avian Biology on p. 291-295
View More