John Pecchia
Assistant Research Professor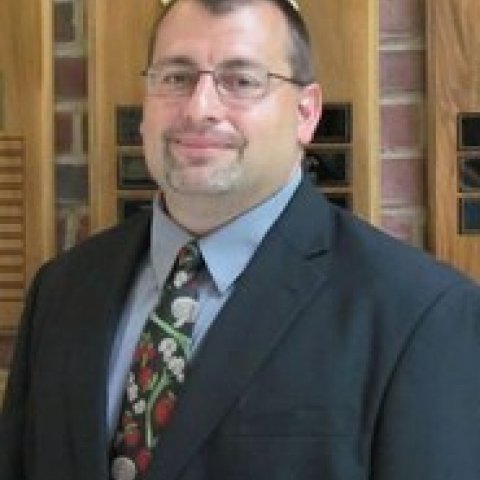 319 Buckhout
University Park, PA
Huck Affiliations
Publication Tags
These publication tags are generated from the output of this researcher. Click any tag below to view other Huck researchers working on the same topic.
Composting
Agaricus Bisporus
Robotics
Mushrooms
Mushroom
Agaricus
Agaricales
Temperature
Pasteurization
Dynamic Analysis
Compost
Composts
Substrate
Biomass
Straw
Fungi
Bacterial Communities
End Effectors
Methodology
Method
Raw Materials
Fungal Communities
Cultivation System
Mycobiome
Raw Material
Most Recent Publications
Exploring oyster mushroom (Pleurotus ostreatus) substrate preparation by varying Phase I composting: changes in bacterial communities and physicochemical composition of biomass impacting mushroom yields.
Fabricio Vieira, John Pecchia, Fernando Segato, Igor Polikarpov, Journal of Applied Microbiology
A Summary of the Etiology & Epidemiology of Syzgites Megalocarpus Disease of Agaricus
David Beyer, J Pecchia, John DeSoto, Mushroom News
Alale Mohseni, Fabricio Rocha Vieira, John A. Pecchia, Benay Gürsoy, 2023, Biomimetics
Efeito inibitório de DMSO, Tween 80 e Triton X-100 sobre Agaricus bisporus e Lecanicillium fungicola
Lundoi Tobias Lee, Lívia Martinez Abreu Soares Costa, Eduardo Alves, Ludwig Heinrich Pfenning, John Andrew Pecchia, Diego Cunha Zied, Eustáquio Souza Dias, 2023, Revista Brasileira de Meio Ambiente on p. 99-112
Bacterial Community Patterns in the Agaricus bisporus Cultivation System, from Compost Raw Materials to Mushroom Caps
Fabricio Rocha Vieira, John Andrew Pecchia, 2022, Microbial Ecology on p. 20-32
Utilization of mushroom compost to mitigate nutrient pollution
Robert Harvey, D Davis, John Pecchia, 2021, Mushroom News
Fabricio Rocha Vieira, John Andrew Pecchia, 2021, Mycological Research on p. 826-833
Nitrate removal in greenhouse water using mushroom compost with artificially constructed wetlands
Robert Harvey, D Davis, B Savani, J PECCHIA, John Pecchia, 2021, Journal of Plant Sciences and Research on p. 5
Mingsen Huang, Long He, Daeun Choi, John Pecchia, Yaoming Li, 2021, Computers and Electronics in Agriculture
Mingsen Huang, Xiaohu Jiang, Long He, Daeun Choi, John Pecchia, Yaoming Li, 2021, Transactions of the ASABE on p. 565-575
View More
Most-Cited Papers
Fabricio Rocha Vieira, John Andrew Pecchia, 2018, Microbial Ecology on p. 318-330
Ali Ghazvinian, Paniz Farrokhsiar, Fabricio Vieira, John Pecchia, Benay Gursoy, 2019, on p. 505-514
Ebrahim Osdaghi, Samuel Martins, Laura Ramos-Sepulveda, Fabrício Rocha Vieira, Fabrício Rocha Vieira, John A. Pecchia, David Beyer, Terrence H. Bell, Yinong Yang, Kevin L. Hockett, Carolee T. Bull, 2019, Plant Disease on p. 2714-2732
Mingsen Huang, Long He, Daeun Choi, John Pecchia, Yaoming Li, 2021, Computers and Electronics in Agriculture
Exploring oyster mushroom (Pleurotus ostreatus) substrate preparation by varying phase I composting time: changes in bacterial communities and physicochemical composition of biomass impacting mushroom yields
F. R. Vieira, J. A. Pecchia, F. Segato, I. Polikarpov, 2019, Proceedings of the Society for Applied Bacteriology on p. 931-944
Stefanos S. Andreadis, Kevin R. Cloonan, Giovani S. Bellicanta, Kimberly Paley, John Pecchia, Nina E. Jenkins, 2016, Biological Control on p. 165-171
Alma E.Rodriguez Estrada, John Pecchia, 2017, on p. 339-360
Bacterial Community Patterns in the Agaricus bisporus Cultivation System, from Compost Raw Materials to Mushroom Caps
Fabricio Rocha Vieira, John Andrew Pecchia, 2022, Microbial Ecology on p. 20-32
Fabricio Rocha Vieira, John Andrew Pecchia, 2021, Mycological Research on p. 826-833
Samuel Martins, Ryan Trexler, Fabricio R. Vieira, John A. Pecchia, Prem Kandel, Kevin L. Hockett, Terrence H. Bell, Carolee T. Bull, 2020, Phytobiomes Journal on p. 90-99
View More