Jeffrey Peters
Distinguished Professor of Molecular Toxicology and Carcinogenesis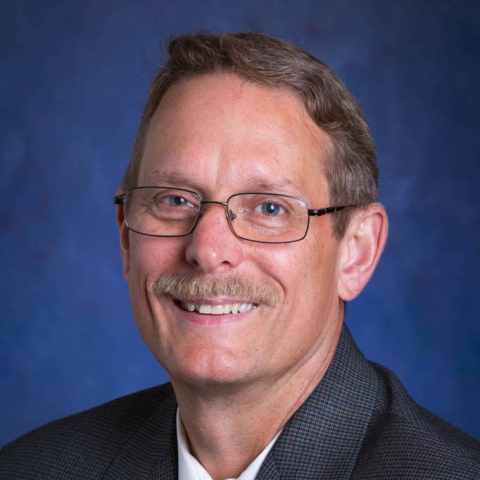 312 Huck Life Sciences
University Park, PA 16802
Research Summary
Roles of peroxisome proliferator-activated receptors (PPARs) in the regulation of homeostasis, toxicology, and carcinogenesis.
Huck Affiliations
Links
Publication Tags
Peroxisome Proliferator Activated Receptors
Ppar Delta
Ligands
Neoplasms
Cells
Carcinogenesis
Tumors
Choline
Cell Line
Cytoplasmic And Nuclear Receptors
Apoptosis
Chemical Activation
Dietary Supplements
Water Recycling
Liver
Rats
Ppar Alpha
Inflammation
Tumor Microenvironment
Macrophage Colony Stimulating Factor
Lipid Metabolism
Perfluorooctanoic Acid
Lipid Droplets
Sprague Dawley Rats
Fatty Acid Synthases
Most Recent Papers
RESEARCH PROJECT OUTLINE
Jeffrey Peters, Gary Perdew,
Perfluorooctane sulfonate alters gut microbiota-host metabolic homeostasis in mice.
L Zhang, B Rimal, R Nichols, Y Tian, Philip Smith, E Hatzakis, S Chang, J Butenhoff, Jeffrey Peters, Andrew Patterson, 2020, Toxicology on p. 152365
Regulatory mechanisms mediated by peroxisome proliferator-activated receptor-β/δ in skin cancer
Jeffrey M. Peters, Dae J. Kim, Moses T. Bility, Michael G. Borland, Bokai Zhu, Frank J. Gonzalez, 2019, Molecular Carcinogenesis on p. 1612-1622
Lipid metabolism and lipophagy in cancer
Meenu Maan, Jeffrey Maurice Peters, Mainak Dutta, Andrew David Patterson, 2018, Biochemical and Biophysical Research Communications on p. 582-589
Molecular Regulation of Carcinogenesis: Friend and Foe.
2018, Toxicological sciences : an official journal of the Society of Toxicology on p. 277-283
Inhibition of tumorigenesis by peroxisome proliferator-activated receptor (PPAR)-dependent cell cycle blocks in human skin carcinoma cells
Michael G. Borland, Ellen M. Kehres, Christina Lee, Ashley L. Wagner, Brooke E. Shannon, Prajakta P. Albrecht, Bokai Zhu, Frank J. Gonzalez, Jeffrey M. Peters, 2018, Toxicology on p. 25-32
Perfluorooctane sulfonate-induced hepatic steatosis in male sprague dawley rats is not attenuated by dietary choline supplementation
Bradford D. Bagley, Shu Ching Chang, David J. Ehresman, Alan Eveland, Jeremiah D. Zitzow, George A. Parker, Jeffrey Maurice Peters, Kendall B. Wallace, John L. Butenhoff, 2017, Toxicological Sciences on p. 284-298
Four-week dietary supplementation with 10- and/or 15-fold basal choline caused decreased body weight in Sprague Dawley rats
Bradford D. Bagley, Shu Ching Chang, David J. Ehresman, Alan Eveland, George A. Parker, Jeffrey M. Peters, John L. Butenhoff, 2017, Toxicology and Industrial Health on p. 792-801
PPARβ/δ and PPARγ inhibit melanoma tumorigenicity by modulating inflammation and apoptosis
Michael G. Borland, Pei Li Yao, Ellen M. Kehres, Christina Lee, Amanda M. Pritzlaff, Elizabeth Ola, Ashley L. Wagner, Brooke E. Shannon, Prajakta P. Albrecht, Bokai Zhu, Boo Hyon Kang, Gavin P. Robertson, Frank J. Gonzalez, Jeffrey M. Peters, 2017, Toxicological Sciences on p. 436-448
Peroxisome proliferator-activated receptor-β/δ inhibits human neuroblastoma cell tumorigenesis by inducing p53- and SOX2-mediated cell differentiation
Pei Li Yao, Liping Chen, Tomasz P. Dobrzański, Bokai Zhu, Boo Hyon Kang, Rolf Müller, Frank J. Gonzalez, Jeffrey M. Peters, 2017, Molecular Carcinogenesis on p. 1472-1483
View More
Most-Cited Papers
NTP-CERHR expert panel report on the developmental toxicity of soy infant formula
Gail McCarver, Jatinder Bhatia, Christina Chambers, Robert Clarke, Ruth Etzel, Warren Foster, Patricia Hoyer, J. Steven Leeder, Jeffrey M. Peters, Emilie Rissman, Michael Rybak, Claire Sherman, Jorma Toppari, Katie Turner, 2011, Birth Defects Research Part B - Developmental and Reproductive Toxicology on p. 421-468
Cellular and pharmacological selectivity of the peroxisome proliferator-activated receptor-β/δ antagonist GSK3787
Prajakta S. Palkar, Michael G. Borland, Simone Naruhn, Christina H. Ferry, Christina Lee, Ugir H. Sk, Arun Sharma, Shantu Amin, Iain Alexander Murray, Cherie R. Anderson, Gary H. Perdew, Frank J. Gonzalez, Rolf Müller, Jeffrey Maurice Peters, 2010, Molecular pharmacology on p. 419-430
The nuclear receptor peroxisome proliferator-activated receptor-β/ δ (PPARβ/δ) promotes oncogene-induced cellular senescence through repression of endoplasmic reticulum stress
Bokai Zhu, Christina H. Ferry, Lauren K. Markell, Nicholas Blazanin, Adam B. Glick, Frank J. Gonzalez, Jeffrey M. Peters, 2014, Journal of Biological Chemistry on p. 20102-20119
Aryl hydrocarbon receptor antagonism attenuates growth factor expression, proliferation, and migration in fibroblast-like synoviocytes from patients with rheumatoid arthritis
Tejas S. Lahoti, Jarod M. Hughes, Ann Kusnadi, Kaarthik John, Bokai Zhu, Iain A. Murray, Krishne Gowda, Jeffrey M. Peters, Shantu G. Amin, Gary H. Perdew, 2014, Journal of Pharmacology and Experimental Therapeutics on p. 236-245
Analysis of the peroxisome proliferator-activated receptor-β/δ (PPARβ/δ) cistrome reveals novel co-regulatory role of ATF4
Combiz Khozoie, Michael G. Borland, Bokai Zhu, Songjoon Baek, Sam John, Gordon L. Hager, Yatrik M. Shah, Frank J. Gonzalez, Jeffrey M. Peters, 2012, BMC genomics
A species difference in the peroxisome proliferator-activated receptor α-dependent response to the developmental effects of perfluorooctanoic acid
Prajakta P. Albrecht, Nicole E. Torsell, Prasad Krishnan, David J. Ehresman, Steven R. Frame, Shu Ching Chang, John L. Butenhoff, Gerald L. Kennedy, Frank J. Gonzalez, Jeffrey M. Peters, 2013, Toxicological Sciences on p. 568-582
M-CSF from cancer cells induces fatty acid synthase and PPARβ/δ activation in tumor myeloid cells, leading to tumor progression
Jonghanne Park, Sang Eun Lee, Jin Hur, Eun Byeol Hong, Jae Il Choi, Ji Min Yang, Ju Young Kim, Young Chan Kim, Hyun Jai Cho, Jeffrey Maurice Peters, Seung Bum Ryoo, Young Tae Kim, Hyo Soo Kim, 2015, Cell Reports on p. 1614-1625
Immunomodulatory action of dietary fish oil and targeted deletion of intestinal epithelial cell PPAR δ in inflammation-induced colon carcinogenesis
Jennifer M. Monk, Wooki Kim, Evelyn Callaway, Harmony F. Turk, Jennifer E. Foreman, Jeffrey M. Peters, Weimin He, Brad Weeks, Robert C. Alaniz, David N. McMurray, Robert S. Chapkin, 2012, American Journal of Physiology - Gastrointestinal and Liver Physiology on p. G153-G167
Ligand activation of peroxisome proliferator-activated receptor-β/δ (PPARβ/δ) inhibits cell growth in a mouse mammary gland cancer cell line
Jennifer E. Foreman, Arun Sharma, Shantu Amin, Frank J. Gonzalez, Jeffrey Maurice Peters, 2010, Cancer Letters on p. 219-225
Lipid metabolism and lipophagy in cancer
Meenu Maan, Jeffrey Maurice Peters, Mainak Dutta, Andrew David Patterson, 2018, Biochemical and Biophysical Research Communications on p. 582-589
View More