Jeffrey Hyde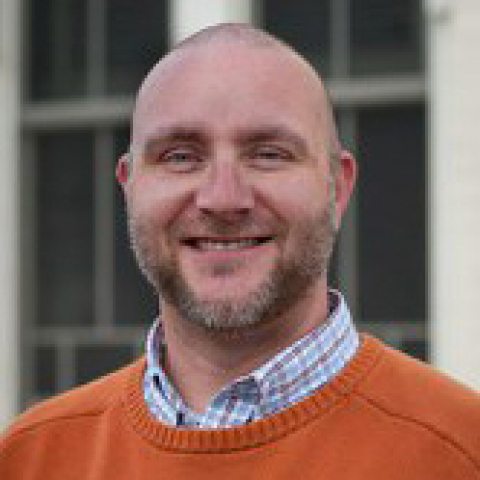 323 Ag Administration
University Park, PA
Huck Affiliations
Publication Tags
These publication tags are generated from the output of this researcher. Click any tag below to view other Huck researchers working on the same topic.
Segmentation
Wine
Tourism
Travel
Farm
Group Membership
Effect
Wine Tourism
Profitability
Cover Crops
Human Resource Management Practices
Soybeans
Group
Rye
Weed Control
Meat
Hrm Practices
Social Media
Consumer Preferences
Personnel
Investing
Advertising Expenditures
Apples
Stakeholder
Dairy Farms
Most Recent Publications
Kathleen M. Kelley, Johan Bruwer, Jennifer Zelinskie, Denise M. Gardner, Ramu Govindasamy, Jeffrey Hyde, Bradley J. Rickard, 2019, Tourism Recreation Research on p. 54-65
Using on-line bulletin boards to gather preliminary information
Kathleen Kelley, Ramu Govindasamy, Jeffrey Hyde, 2012, Journal of Extension
Entrepreneurial extension conducted via social media
Sarah Cornelisse, Jeffrey Hyde, Christopher Raines, Kathleen Marie Kelley, Dana Ollendyke, James Remcheck, 2011, Journal of Extension
Challenges and opportunities for new and beginning dairy producers: A pennsylvania perspective
Lisa Holden, Jeffrey Hyde, Bradley J. Hilty, Erica Cowan, 2011, Journal of Extension
Human resource management on dairy farms: Does investing in people matter?
Jeffrey Hyde, Sarah A. Cornelisse, Lisa A. Holden, 2011, Economics Bulletin on p. 208-217
Yield and net returns during the transition to organic feed grain production
Richard G. Smith, Mary E. Barbercheck, David A. Mortensen, Jeffrey Hyde, Andrew G. Hulting, 2011, Journal of Production Agriculture on p. 51-59
Kathleen Kelley, Jeffrey Hyde, James Travis, Robert Crassweller, 2010, HortTechnology on p. 885-891
Use of a rolled-rye cover crop for weed suppression in no-till soybeans
Ruth A. Mischler, William S. Curran, Sjoerd W. Duiker, Jeffrey A. Hyde, 2010, Weed Technology on p. 253-261
Dynamic strategic responses among advertisers: The case of meat products
Jeffrey Hyde, Brent Gloy, 2008, Economics Bulletin on p. 1-14
The effect of human resource management practices on farm profitability: An initial assessment
Jeffrey Hyde, Richard Stup, Lisa Holden, 2008, Economics Bulletin on p. 1-10
View More
Most-Cited Papers
Kathleen M. Kelley, Johan Bruwer, Jennifer Zelinskie, Denise M. Gardner, Ramu Govindasamy, Jeffrey Hyde, Bradley J. Rickard, 2019, Tourism Recreation Research on p. 54-65
View More