Idan Shalev
Assistant Professor of Biobehavioral Health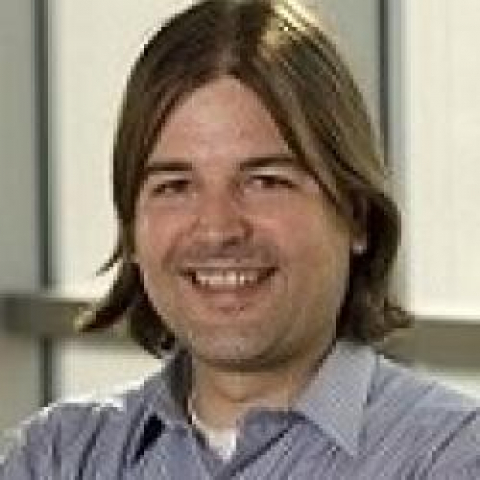 223 Biobehavioral Health Building
University Park, PA 16802
Research Summary
Interdisciplinary approach to identify mechanisms underpinning the biological embedding of stress across the lifespan with a special focus on biological aging.
Huck Graduate Students
Huck Affiliations
Publication Tags
These publication tags are generated from the output of this researcher. Click any tag below to view other Huck researchers working on the same topic.
Telomere
Child
Dna Methylation
Caloric Restriction
Health
Mental Disorders
Genes
Biomarkers
Psychiatry
Childhood
Exposure To Violence
Epigenomics
Psychopathology
Longevity
Obesity
Research
Therapeutics
Cellular Senescence
Aptitude
Mental Disorder
Prospective Studies
Telomere Shortening
Longitudinal Studies
Population
Violence
Most Recent Publications
Telomere length and chronological age across the human lifespan: A systematic review and meta-analysis of 414 study samples including 743,019 individuals
Qiaofeng Ye, Abner T. Apsley, Laura Etzel, Waylon J. Hastings, John T. Kozlosky, Cade Walker, Sarah E. Wolf, Idan Shalev, 2023, Ageing Research Reviews
The shelterin protein expansion of telomere dynamics: Linking early life adversity, life history, and the hallmarks of aging
Sarah E. Wolf, Idan Shalev, 2023, Neuroscience and Biobehavioral Reviews
R. Waziry, C. P. Ryan, D. L. Corcoran, K. M. Huffman, M. S. Kobor, M. Kothari, G. H. Graf, V. B. Kraus, W. E. Kraus, D. T.S. Lin, C. F. Pieper, M. E. Ramaker, M. Bhapkar, S. K. Das, L. Ferrucci, W. J. Hastings, M. Kebbe, D. C. Parker, S. B. Racette, I. Shalev, B. Schilling, D. W. Belsky, 2023, Nature Aging on p. 753
View More
Most-Cited Papers
Avshalom Caspi, Renate M. Houts, Daniel W. Belsky, Sidra J. Goldman-Mellor, Honalee Harrington, Salomon Israel, Madeline H. Meier, Sandhya Ramrakha, Idan Shalev, Richie Poulton, Terrie E. Moffitt, 2014, Clinical Psychological Science on p. 119-137
I. Shalev, T. E. Moffitt, K. Sugden, B. Williams, R. M. Houts, A. Danese, J. Mill, L. Arseneault, A. Caspi, 2013, Molecular Psychiatry on p. 576-581
Idan Shalev, Sonja Entringer, Pathik D. Wadhwa, Owen M. Wolkowitz, Eli Puterman, Jue Lin, Elissa S. Epel, 2013, Psychoneuroendocrinology on p. 1835-1842
Terrie E. Moffitt, Louise Arseneault, Andrea Danese, Helen Fisher, Jonathan Mill, Carmine Pariante, Don Baucom, Avshalom Caspi, Edith Chen, Gregory Miller, Kurt Halweg, Ann Katrin Job, Nina Heinrichs, Barbara Heiniger Haldimann, Mariann Grawe-Gerber, Misa Kuper-Yamanaka, Matt Sanders, Idan Shalev, Susanne Walitza, 2013, Development and Psychopathology on p. 1619-1634
I. Shalev, T. E. Moffitt, A. W. Braithwaite, A. Danese, N. I. Fleming, S. Goldman-Mellor, H. L. Harrington, R. M. Houts, S. Israel, R. Poulton, S. P. Robertson, K. Sugden, B. Williams, A. Caspi, 2014, Molecular Psychiatry on p. 1163-1170
Oxytocin receptor and vasopressin receptor 1a genes are respectively associated with emotional and cognitive empathy
F. Uzefovsky, I. Shalev, S. Israel, S. Edelman, Y. Raz, D. Mankuta, A. Knafo-Noam, R. P. Ebstein, 2015, Hormones and Behavior on p. 60-65
Daniel W. Belsky, Kim M. Huffman, Carl F. Pieper, Idan Shalev, William E. Kraus, Rozalyn Anderson, 2018, Journals of Gerontology - Series A Biological Sciences and Medical Sciences on p. 4-10
Madeline H. Meier, Idan Shalev, Terrie E. Moffitt, Shitij Kapur, Richard S.E. Keefe, Tien Y. Wong, Daniel W. Belsky, Hona Lee Harrington, Sean Hogan, Renate Houts, Avshalom Caspi, Richie Poulton, 2013, American Journal of Psychiatry on p. 1451-1459
Jennie G. Noll, P Trickett, J Long, S Negriff, E Susman, Idan Shalev, J Li, F Putnam, 2017, Journal of Adolescent Health on p. 65-71
Naama Mayseless, Florina Uzefovsky, Idan Shalev, Richard P. Ebstein, Simone G. Shamay-Tsoory, 2013, Frontiers in Human Neuroscience
View More