Heather Karsten
Associate Professor of Crop Production/Ecology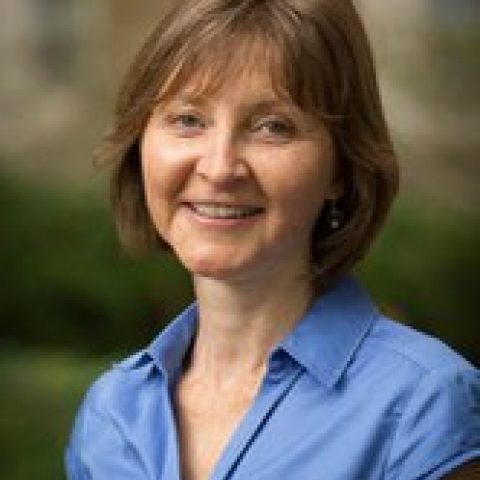 251 ASI
University Park, PA
Huck Affiliations
Publication Tags
These publication tags are generated from the output of this researcher. Click any tag below to view other Huck researchers working on the same topic.
Corn
Nutrients
Forage
Rye
Manure
Maize
Soil
No Tillage
Dairies
Cropping Practice
Planting
Farms
Winter
Cropping Systems
Forage Production
Climate
Injection
Double Cropping
Soil Quality
Crops
Watershed
Soybeans
Crop
Cover Crops
Energy
Most Recent Publications
Devyn McPheeters, Mary Ann Bruns, Heather D. Karsten, Curtis J. Dell, 2022, Frontiers in Sustainable Food Systems
José P. Castaño-Sánchez, Heather D. Karsten, Clarence Alan Rotz, 2022, Agricultural Systems
Does winter cereal rye seeding rate, termination time, and N rate impact no-till soybean?
Heidi K. Reed, Heather D. Karsten, 2022, Journal of Production Agriculture
María A. Ponce de León, Curtis James Dell, Heather D. Karsten, 2021, Nutrient Cycling in Agroecosystems on p. 405-421
Sarah T. Frame, Kirsten A. Pearsons, Kyle R. Elkin, Louis S. Saporito, Heather E. Preisendanz, Heather D. Karsten, John F. Tooker, 2021, Journal of Environmental Quality on p. 476-484
J. M. Binder, H. D. Karsten, Douglas Brian Beegle, C. J. Dell, 2021, Agrosystems, Geosciences and Environment
Jasmine A. Dillon, C. A.lan Rotz, Heather D. Karsten, 2020, Applied Animal Science on p. 715-730
José P. Castaño-Sánchez, Jose Castaño-Sanchez, C. Alan Rotz, Al Rotz, Heather D. Karsten, Armen R. Kemanian, 2020, Agricultural and Forest Meteorology
Manure injection and rye double cropping increased nutrient recovery and forage production
Jonathan M. Binder, Heather D. Karsten, Doug B. Beegle, Curtis James Dell, 2020, Journal of Production Agriculture on p. 2968-2977
Anna K. Busch, Margaret R. Douglas, Glenna M. Malcolm, Heather D. Karsten, John F. Tooker, 2020, Agro-Ecosystems
View More
Most-Cited Papers
M. G.Mostofa Amin, Tamie L. Veith, Amy S. Collick, Heather D. Karsten, Anthony R. Buda, 2017, Agricultural Water Management on p. 212-223
Rishi Prasad, Stephan Kpoti Gunn, Clarence Alan Rotz, Heather Karsten, Greg Roth, Anthony Buda, Anne M.K. Stoner, 2018, PLoS One
Heidi K. Reed, Heather D. Karsten, William S. Curran, John F. Tooker, Sjoerd W. Duiker, 2019, Journal of Production Agriculture on p. 2314-2325
Amin, M. G. Mostofa, M. G.Mostofa Amin, Tamie Veith, James S. Shortle, Heather D. Karsten, Peter J.A. Kleinman, Kleinman, Peter J. A., 2020, Journal of Environmental Quality on p. 613-627
David J. Miller, Jiajue Chai, Felix Guo, Curtis J. Dell, Heather Karsten, Meredith G. Hastings, 2018, Geophysical Research Letters on p. 12,058-12,066
Conservation dairy farming impact on water quality in a karst watershed in northeastern US
M. G.Mostofa Amin, Heather D. Karsten, Tamie L. Veith, Douglas B. Beegle, Peter J. Kleinman, 2018, Agricultural Systems on p. 187-196
Energy and greenhouse gas analysis of northeast U.S. dairy cropping systems
G. M. Malcolm, G. G.T. Camargo, V. A. Ishler, Thomas Lehman Richard, Heather D. Karsten, 2015, Agro-Ecosystems on p. 407-417
Anna K. Busch, Margaret R. Douglas, Glenna M. Malcolm, Heather D. Karsten, John F. Tooker, 2020, Agro-Ecosystems
Rachel A. Milliron, Heather D. Karsten, Douglas B. Beegle, 2019, Journal of Production Agriculture on p. 995-1009
Manure injection and rye double cropping increased nutrient recovery and forage production
Jonathan M. Binder, Heather D. Karsten, Doug B. Beegle, Curtis James Dell, 2020, Journal of Production Agriculture on p. 2968-2977
View More