Edward O'Brien
Associate Professor of Chemistry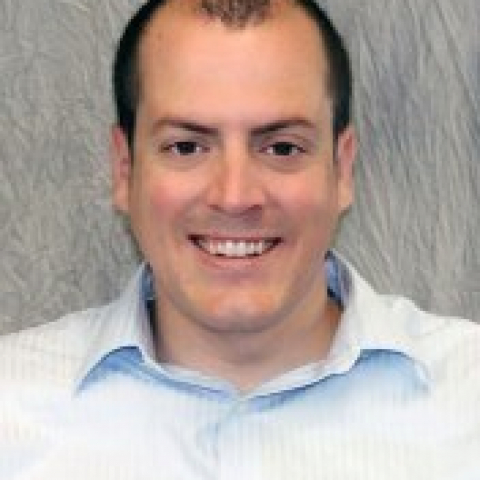 0104 Chemistry
University Park, PA
Research Summary
Developing and applying Physical Bioinformatic techniques to measure rates of translation transcriptome-wide and their molecular origins as relates to fundamental biology and disease.
Graduate Students
Huck Affiliations
Publication Tags
Proteins
Protein Folding
Ribosomes
Kinetics
Tunnels
Peptides
Codon
Folding
Compaction
Messenger Rna
Fluorescence
Elongation
Escherichia Coli
Protein Domains
Reaction Kinetics
Thermodynamics
Molecules
Proteome
Experiments
Stem Cells
Entropy
Translating
Substrates
Physics
Temperature
Most Recent Papers
Identifying A- and P-site locations on ribosome-protected mRNA fragments using Integer Programming
Nabeel Ahmed, Pietro Sormanni, Prajwal Ciryam, Michele Vendruscolo, Christopher M. Dobson, Edward P. O'Brien, 2019, Scientific reports
Domain topology, stability, and translation speed determine mechanical force generation on the ribosome
Sarah E. Leininger, Fabio Trovato, Daniel A. Nissley, Edward P. O'Brien, 2019, Proceedings of the National Academy of Sciences of the United States of America on p. 5523-5532
Mechanochemistry in Translation
S. Leininger, C. Deutsch, Edward O'Brien, 2019, Biochem on p. 4657
Domain Topology, Stability, and Translation Speed Determine Co-Translational Folding Force Generation
S. Leininger, D. Nissley, F. Trovato, E. O'Brien, 2019, Proc. Natl. Acad. Sci. U.S.A. on p. 5523-5532
A Chemical Kinetic Basis for Measuring Initiation and Elongation Rates from Ribosome Profiling Data
A. Sharma, N. Ahmed, P. Sormani, P. Ciryam, E. O'Brien, 2019, PLoS Comp. Bio.
A chemical kinetic basis for measuring translation initiation and elongation rates from ribosome profiling data
Ajeet K. Sharma, Pietro Sormanni, Nabeel Ahmed, Prajwal Ciryam, Ulrike A. Friedrich, Günter Kramer, Edward P. O'Brien, 2019, PLoS computational biology
Erythromycin leads to differential protein expression through differences in electrostatic and dispersion interactions with nascent proteins
Hoang Linh Nguyen, Dang Lan Pham, Edward P. O'Brien, Jr., Mai Suan Li, 2018, Scientific reports
Structural origins of FRET-observed nascent chain compaction on the ribosome
Daniel A. Nissley, Edward P. O'Brien, Jr., 2018, Journal of Physical Chemistry B on p. 9927-9937
Kinetic and structural comparison of a protein's cotranslational folding and refolding pathways
Avi J. Samelson, Eric Bolin, Shawn M. Costello, Ajeet K. Sharma, Edward P. O'Brien, Susan Marqusee, 2018, Science Advances
Origins of the Mechanochemical Coupling of Peptide Bond Formation to Protein Synthesis
Benjamin Fritch, Andrey Kosolapov, Phillip Hudson, Daniel A. Nissley, H. Lee Woodcock, Carol Deutsch, Edward P. O'Brien, 2018, Journal of the American Chemical Society on p. 5077-5087
View More
Most-Cited Papers
Cotranslational Protein Folding inside the Ribosome Exit Tunnel
Ola B. Nilsson, Rickard Hedman, Jacopo Marino, Stephan Wickles, Lukas Bischoff, Magnus Johansson, Annika Müller-Lucks, Fabio Trovato, Joseph D. Puglisi, Edward P. O'Brien, Roland Beckmann, Gunnar von Heijne, 2015, Cell Reports on p. 1533-1540
New scenarios of protein folding can occur on the ribosome
Edward P. O'Brien, John Christodoulou, Michele Vendruscolo, Christopher M. Dobson, 2011, Journal of the American Chemical Society on p. 513-526
Prediction of variable translation rate effects on cotranslational protein folding
Edward P. O'Brien, Michele Vendruscolo, Christopher M. Dobson, 2012, Nature communications
Transient tertiary structure formation within the ribosome exit port
Edward P. O'Brien, Shang Te Danny Hsu, John Christodoulou, Michele Vendruscolo, Christopher M. Dobson, 2010, Journal of the American Chemical Society on p. 16928-16937
Collapse kinetics and chevron plots from simulations of denaturant-dependent folding of globular proteins
Zhenxing Liu, Govardhan Reddy, Edward P. O'Brien, D. Thirumalai, 2011, Proceedings of the National Academy of Sciences of the United States of America on p. 7787-7792
Trigger factor slows Co-translational folding through kinetic trapping while sterically protecting the nascent chain from aberrant cytosolic interactions
Edward P. O'Brien, John Christodoulou, Michele Vendruscolo, Christopher M. Dobson, 2012, Journal of the American Chemical Society on p. 10920-10932
Understanding the influence of codon translation rates on cotranslational protein folding
Edward P. O'Brien, Prajwal Ciryam, Michele Vendruscolo, Christopher M. Dobson, 2014, Accounts of Chemical Research on p. 1536-1544
In vivo translation rates can substantially delay the cotranslational folding of the Escherichia coli cytosolic proteome
Prajwal Ciryam, Richard I. Morimoto, Michele Vendruscolo, Christopher M. Dobson, Edward P. O'Brien, 2013, Proceedings of the National Academy of Sciences of the United States of America on p. E132-E140
Kinetic modelling indicates that fast-translating codons can coordinate cotranslational protein folding by avoiding misfolded intermediates
Edward P. O'brien, Michele Vendruscolo, Christopher M. Dobson, 2014, Nature communications
Profiling Ssb-Nascent Chain Interactions Reveals Principles of Hsp70-Assisted Folding
Kristina Döring, Nabeel Ahmed, Trine Riemer, Harsha Garadi Suresh, Yevhen Vainshtein, Markus Habich, Jan Riemer, Matthias P. Mayer, Edward P. O'Brien, Günter Kramer, Bernd Bukau, 2017, Cell on p. 298-311.e20
View More