Douglas Cavener
Huck Distinguished Chair in Evolutionary Genetics; Professor of Biology; Former Dean, Eberly College of Science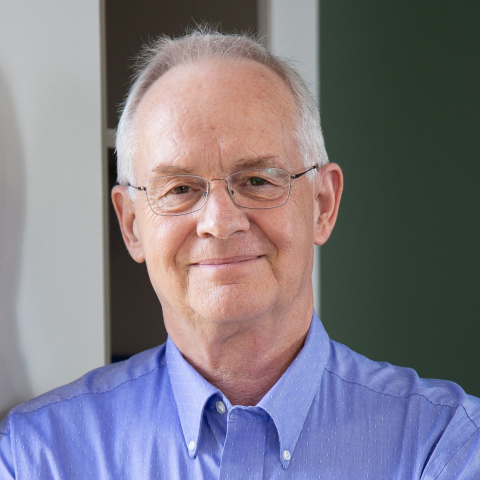 110 Huck Life Sciences
University Park, PA
Research Summary
Regulation of protein synthesis and control of translation initiation of mRNAs in higher eukaryotes and the evolution of tissue specific transcriptional regulation.
Huck Graduate Students
Huck Affiliations
Links
Publication Tags
These publication tags are generated from the output of this researcher. Click any tag below to view other Huck researchers working on the same topic.
Proteins
Genes
Protein
Endoplasmic Reticulum
Phosphotransferases
Giraffa Camelopardalis
Insulin
Mammals
Protein Kinases
Perk Kinase
Calcineurin
Unfolded Protein Response
Insulin Derivative
Giraffes
Mutation
Genome
Phosphorylation
Eukaryotic Initiation Factor 2
Regeneration
Antiviral Agents
Cell Cycle
Processing
Skeletal Muscle Satellite Cells
Alzheimer Disease
Embryonic Development
Most Recent Publications
Derek E. Lee, George G. Lohay, James Madeli, Douglas R. Cavener, Monica L. Bond, 2023, African Journal of Ecology
Using spot pattern recognition to examine population biology, evolutionary ecology, sociality, and movements of giraffes: a 70-year retrospective
Derek E. Lee, George G. Lohay, Douglas R. Cavener, Monica L. Bond, 2022, Mammalian Biology
Jingjie Hu, Rebecca A. Bourne, Jingjie Hu, Barbara C. McGrath, D Cavener, Alice Lin, Rebecca Bourne, Zifei Pei, Alice Lin, Z Pei, Douglas R. Cavener, 2021, Molecular Therapy on p. 3274-3292
View More
Most-Cited Papers
Tao Ma, Mimi A. Trinh, Alyse J. Wexler, Clarisse Bourbon, Evelina Gatti, Philippe Pierre, Douglas R. Cavener, Eric Klann, 2013, Nature Neuroscience on p. 1299-1305
Xiaoyu Liu, Dongmin Kwak, Zhongbing Lu, Xin Xu, John Fassett, Huan Wang, Yidong Wei, Douglas R. Cavener, Xinli Hu, Jennifer Hall, Robert J. Bache, Yingjie Chen, 2014, Hypertension on p. 738-744
Rong Wang, Barbara C. McGrath, Richard F. Kopp, Michael W. Roe, Xin Tang, Gong Chen, Douglas R. Cavener, 2013, Journal of Biological Chemistry on p. 33824-33836
View More