Douglas Bird
Associate Professor of Anthropology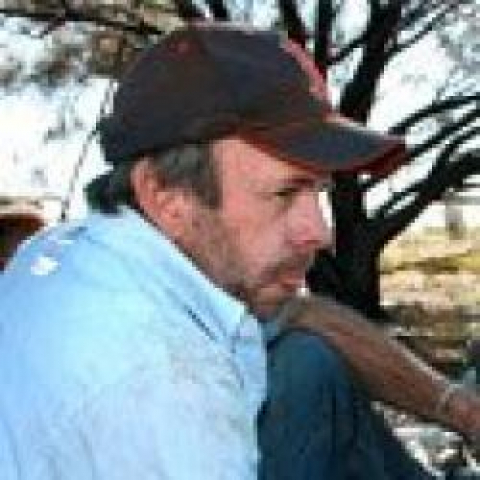 323B Carpenter Building
University Park, PA 16802
Research Summary
Livelihood decisions and habitats, exploring the dynamics of human subsistence practices, their role in ecosystem function, and their archaeological implications in Australia and Western North America.
Huck Affiliations
Publication Tags
These publication tags are generated from the output of this researcher. Click any tag below to view other Huck researchers working on the same topic.
Hunting
Society
Ecosystem
Desert
Climate
Western Australia
Effect
Food
Foraging
History
Archaeology
Interaction
Climate Change
Group Size
Cognition
Group
Lizards
Population
Human Behavior
Deserts
Sovereignty
Organization
Conservation
Hunters
Coevolution
Most Recent Publications
A collaborative agenda for archaeology and fire science
Grant Snitker, Christopher Roos, Alan Sullivan, S. Maezumi, Douglas W. Bird, Michael Coughlan, Kelly Derr, Linn Gassaway, Anna Klimaszewski-Patterson, Rachel Loehman, 2022, Nature Ecology and Evolution on p. 835-839
Foraging Theory
Jeremy Koster, Douglas Bird, 2022,
Deconstructing Hunting Returns: Can We Reconstruct and Predict Payoffs from Pursuing Prey?
Eugène Morin, Douglas Bird, Bruce Winterhalder, Rebecca Bliege Bird, 2021, Journal of Archaeological Method and Theory on p. 1-63
Mass procurement and prey rankings: insights from the European rabbit
Eugène Morin, Rebecca Bliege Bird, Douglas Bird, 2020, Archaeological and Anthropological Sciences
Jeffrey H. Altschul, Keith W. Kintigh, Mark Aldenderfer, Elise Alonzi, Ian Armit, Juan Antonio Barceló, Christopher S. Beekman, Penny Bickle, Douglas W. Bird, Scott E. Ingram, Elena Isayev, Andrew W. Kandel, Rachael Kiddey, Hélène Timpoko Kienon-Kaboré, Franco Niccolucci, Corey S. Ragsdale, Beth K. Scaffidi, Scott G. Ortman, 2020, Proceedings of the National Academy of Sciences of the United States of America on p. 27059
Jeffrey H. Altschul, Keith W. Kintigh, Mark Aldenderfer, Elise Alonzi, Ian Armit, Juan Antonio Barceló, Christopher S. Beekman, Penny Bickle, Douglas W. Bird, Scott E. Ingram, Elena Isayev, Andrew W. Kandel, Rachael Kiddey, Hélène Timpoko Kienon-Kaboré, Franco Niccolucci, Corey S. Ragsdale, Beth K. Scaffidi, Scott G. Ortman, 2020, Proceedings of the National Academy of Sciences of the United States of America on p. 20342-20345
Climate, landscape diversity, and food sovereignty in arid Australia: The firestick farming hypothesis
Rebecca Bliege Bird, Douglas W. Bird, 2020, American Journal of Human Biology on p. e23527
Jeremy Koster, Richard McElreath, Kim Hill, Douglas Yu, Glenn Shepard, Shepard, Glenn, Jr., Van Vliet, Nathalie, Nathalie Van Vliet, Michael Gurven, Benjamin Trumble, Rebecca Bliege Bird, R Bliege Bird, Douglas Bird, Brian Codding, Lauren Coad, Luis Pacheco-Cobos, Bruce Winterhalder, Karen Lupo, Dave Schmitt, Paul Sillitoe, Margaret Franzen, Michael Alvard, Vivek Venkataraman, Thomas Kraft, Kirk Endicott, S Beckerman, Stuart Marks, Thomas Headland, Margaretha Pangau-Adam, Anders Siren, Karen Kramer, Russell Greaves, Victoria Reyes-García, Victoria Reyes-Garcia, Maximilien Gueze, Maximilien Guèze, Romain Duda, Álvaro Fernández-Llamazares, Alvaro Fernandez-Llamazares, Sandrine Gallois, Lucentezza Napitupulu, Roy Ellen, John Ziker, Martin Nielsen, Elspeth Ready, Christopher Healey, Cody Ross, 2020, Science advances
R Bliege Bird, Rebecca Bliege Bird, Chloe McGuire, Douglas W. Bird, Michael Price, David Zeanah, Dale Nimmo, 2020, Proceedings of the National Academy of Sciences of the United States of America on p. 12904-12914
Variability in the organization and size of hunter-gatherer groups: Foragers do not live in small-scale societies
Douglas W. Bird, Rebecca Bliege Bird, Brian F. Codding, David W. Zeanah, 2019, Journal of Human Evolution on p. 96-108
View More
Most-Cited Papers
Behavioral ecology and the future of archaeological science
Brian F. Codding, Douglas W. Bird, 2015, Journal of Archaeological Science on p. 9-20
Human behaviour as a long-term ecological driver of non-human evolution
Alexis P. Sullivan, Douglas W. Bird, George H. Perry, 2017, Nature Ecology and Evolution
Rebecca Bliege Bird, Nyalangka Tayor, Brian F. Codding, Douglas W. Bird, 2013, Proceedings of the Royal Society B: Biological Sciences
Variability in the organization and size of hunter-gatherer groups: Foragers do not live in small-scale societies
Douglas W. Bird, Rebecca Bliege Bird, Brian F. Codding, David W. Zeanah, 2019, Journal of Human Evolution on p. 96-108
A landscape architecture of fire: Cultural emergence and ecological pyrodiversity in Australia's Western Desert
Douglas W. Bird, Rebecca Bliege Bird, Brian F. Codding, Nyalangka Taylor, 2016, Current Anthropology on p. S65-S79
Conservation or co-evolution? Intermediate levels of aboriginal burning and hunting have positive effects on kangaroo populations in Western Australia
Brian F. Codding, Rebecca Bliege Bird, Peter G. Kauhanen, Douglas W. Bird, 2014, Human Ecology on p. 659-669
Aboriginal burning promotes fine-scale pyrodiversity and native predators in Australia's Western Desert
Rebecca Bliege Bird, Douglas W. Bird, Luis E. Fernandez, Nyalanka Taylor, Wakka Taylor, Dale Nimmo, 2018, Biological Conservation on p. 110-118
Richard G. Klein, Douglas W. Bird, 2016, Journal of Anthropological Archaeology on p. 198-205
Megafauna in a continent of small game: Archaeological implications of Martu Camel hunting in Australia's Western Desert
Douglas W. Bird, Brian F. Codding, Rebecca Bliege Bird, David W. Zeanah, Curtis J. Taylor, 2013, Quaternary International on p. 155-166
R Bliege Bird, Rebecca Bliege Bird, Chloe McGuire, Douglas W. Bird, Michael Price, David Zeanah, Dale Nimmo, 2020, Proceedings of the National Academy of Sciences of the United States of America on p. 12904-12914
View More