Diane Thiboutot
Professor of Medicine and Dermatology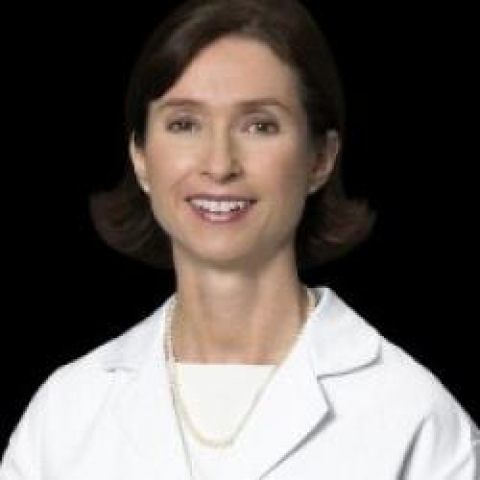 Univ Physicians Ctr II
Hershey,
Publication Tags
Acne Vulgaris
Therapeutics
Rosacea
Skin
Isotretinoin
Innate Immunity
Consensus
Phenotype
Toll Like Receptor 2
Epigallocatechin Gallate
Pharmaceutical Preparations
Anti Bacterial Agents
Inflammation
Propionibacterium Acnes
Amp Activated Protein Kinases
Polyphenols
Tea
Transcription Factor Ap 1
Apoptosis
Dermatology
Systematic Reviews
Cytotoxicity
Th17 Cells
Phase Iii Clinical Trials
Skin Care
Most Recent Papers
Building a System to Engage and Sustain Research Careers for Physicians.
X Huang, S Dovat, R Mailman, Diane Thiboutot, D Berini, L Parent, 2021, Academic medicine : journal of the Association of American Medical Colleges on p. 490-494
Identifying the Impacts of Acne and the Use of Questionnaires to Detect These Impacts
Hayley Smith, Alison M. Layton, Diane Thiboutot, Abbey Smith, Heather Whitehouse, Waseem Ghumra, Meenakshi Verma, Jerry Tan, Georgina Jones, Kathryn Gilliland, Megha Patel, Elaine Otchere, Anne Eady, 2021, American Journal of Clinical Dermatology on p. 159-171
Reviewing the global burden of acne: how could we improve care to reduce the burden?*
A. Layton, Diane Thiboutot, J. Tan, 2021, British Journal of Dermatology on p. 219-225
Keeping the peace: commensal Cutibacterium acnes trains CD4+ TH17 cells to trap and kill.
Diane Thiboutot, A Nelson, 2021, Journal of Clinical Investigation
Eligibility Criteria Related to Hormone Therapy in Acne Clinical Trials: A Systematic Review
Taryn DeGrazia, Robin Rolader, Diane Thiboutot, Howa Yeung, 2021, Journal of Investigative Dermatology on p. 189-191
Potential Role for Topical Antiandrogens in the Management of Acne among Patients Receiving Masculinizing Hormone Therapy-Reply
Diane Thiboutot, Martina Cartwright, Alessandro Mazzetti, 2020, JAMA Dermatology on p. 1380-1381
Standard management options for rosacea: The 2019 update by the National Rosacea Society Expert Committee
Diane Thiboutot, Rox Anderson, Fran Cook-Bolden, Zoe Draelos, Richard Gallo, Richard Granstein, Sewon Kang, Marian Macsai, Linda Gold, Jerry Tan, 2020, Journal of the American Academy of Dermatology on p. 1501-1510
Efficacy and Safety of Topical Clascoterone Cream, 1%, for Treatment in Patients with Facial Acne: Two Phase 3 Randomized Clinical Trials
Adelaide Hebert, Diane Thiboutot, Linda Stein Gold, Martina Cartwright, Mara Gerloni, Enrico Fragasso, Alessandro Mazzetti, 2020, JAMA Dermatology on p. 621-630
Recommendations for rosacea diagnosis, classification and management
M. Schaller, L. M.C. Almeida, A. Bewley, B. Cribier, J. Del Rosso, N. C. Dlova, R. L. Gallo, R. D. Granstein, G. Kautz, M. J. Mannis, G. Micali, H. H. Oon, M. Rajagopalan, M. Steinhoff, E. Tanghetti, D. Thiboutot, P. Troielli, G. Webster, M. Zierhut, E. J. van Zuuren, J. Tan, 2020, British Journal of Dermatology on p. 1269-1276
Identifying the Impacts of Acne
Jerry Tan, Marc P. Frey, Diane Thiboutot, Alison Layton, Anne Eady, 2020, Journal of Cutaneous Medicine and Surgery on p. 259-266
View More
Most-Cited Papers
Standard classification and pathophysiology of rosacea
Richard L. Gallo, Richard D. Granstein, Sewon Kang, Mark Mannis, Martin Steinhoff, Jerry Tan, Diane Thiboutot, 2018, Journal of the American Academy of Dermatology on p. 148-155
Evidence-based recommendations for the diagnosis and treatment of pediatric acne
Lawrence F. Eichenfield, Andrew C. Krakowski, Caroline Piggott, James Del Rosso, Hilary Baldwin, Sheila Fallon Friedlander, Moise Levy, Anne Lucky, Anthony J. Mancini, Seth J. Orlow, Albert C. Yan, Keith K. Vaux, Guy Webster, Andrea L. Zaenglein, Diane M. Thiboutot, 2013, Pediatrics on p. S163-S186
Systemic isotretinoin therapy normalizes exaggerated TLR-2-mediated innate immune responses in acne patients
Melanie C. Dispenza, Ellen B. Wolpert, Kathryn L. Gilliland, Jenny P. Dai, Zhaoyuan Cong, Amanda M. Nelson, Diane M. Thiboutot, 2012, Journal of Investigative Dermatology on p. 2198-2205
Updating the diagnosis, classification and assessment of rosacea
J. Tan, L. M C Almeida, A. Bewley, B. Cribier, N. C. Dlova, R. Gallo, G. Kautz, M. Mannis, H. H. Oon, M. Rajagopalan, M. Steinhoff, D. Thiboutot, P. Troielli, G. Webster, Y. Wu, E. J. van Zuuren, M. Schaller, 2017, British Journal of Dermatology on p. 431-438
Practical management of acne for clinicians: An international consensus from the global alliance to improve outcomes in acne
Diane M. Thiboutot, Brigitte Dréno, Abdullah Abanmi, Andrew F. Alexis, Elena Araviiskaia, Maria Isabel Barona Cabal, Vincenzo Bettoli, Flordeliz Casintahan, Steven Chow, Adilson da Costa, Tam El Ouazzani, Chee Leok Goh, Harald P.M. Gollnick, Minerva Gomez, Nobukazu Hayashi, Maria Isabel Herane, Juan Honeyman, Sewon Kang, Lajos Kemeny, Raj Kubba, Julien Lambert, Alison M. Layton, James J. Leyden, Jose Luis López-Estebaranz, Nopadon Noppakun, Falk Ochsendorf, Cristina Oprica, Beatriz Orozco, Montserrat Perez, Jaime Piquero-Martin, Jo Ann See, Dae Hun Suh, Jerry Tan, Vicente Torres Lozada, Patricia Troielli, Leihong Flora Xiang, 2018, Journal of the American Academy of Dermatology on p. S1-S23.e1
Epigallocatechin-3-gallate improves acne in humans by modulating intracellular molecular targets and inhibiting P. acnes
Ji Young Yoon, Hyuck Hoon Kwon, Seong Uk Min, Diane M. Thiboutot, Dae Hun Suh, 2013, Journal of Investigative Dermatology on p. 429-440
Rosacea treatment update
M. Schaller, L. M C Almeida, A. Bewley, B. Cribier, N. C. Dlova, G. Kautz, M. Mannis, H. H. Oon, M. Rajagopalan, M. Steinhoff, D. Thiboutot, P. Troielli, G. Webster, Y. Wu, E. van Zuuren, J. Tan, 2017, British Journal of Dermatology on p. 465-471
Antibiotic stewardship in dermatology
Brigitte Dreno, Diane Thiboutot, Harald Gollnick, Vincenzo Bettoli, Sewon Kang, James J. Leyden, Alan Shalita, Vicente Torres, 2014, European Journal of Dermatology on p. 330-334
Consensus recommendations from the American acne & rosacea society on the management of rosacea, Part 1: A status report on the disease state, general measures, and adjunctive skin care
James Q. Del Rosso, Diane Thiboutot, Richard Gallo, Guy Webster, Emil Tanghetti, Larry Eichenfield, Linda Stein-Gold, Diane Berson, Andrea Zaenglein, 2013, Cutis on p. 234-240
Understanding innate immunity and inflammation in acne
B. Dreno, H. P M Gollnick, S. Kang, D. Thiboutot, V. Bettoli, V. Torres, J. Leyden, 2015, Journal of the European Academy of Dermatology and Venereology on p. 3-11
View More