David Kennedy
Assistant Professor of Biology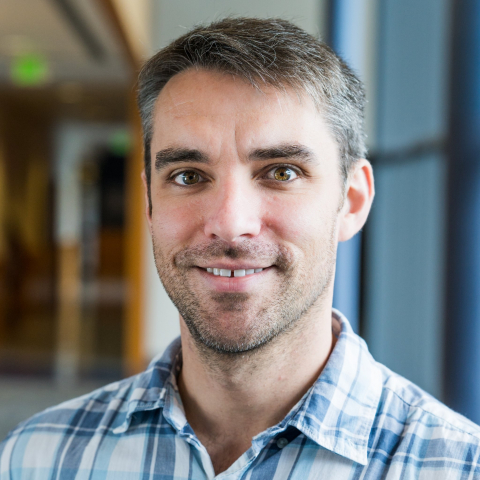 W229B Millennium Science Complex
University Park, PA
Research Summary
Ecology and evolution of infectious diseases, with particular interest in how disease dynamics influence pathogen emergence, virulence evolution, and drug or vaccine resistance.

Huck Graduate Students
Huck Affiliations
Links
Publication Tags
These publication tags are generated from the output of this researcher. Click any tag below to view other Huck researchers working on the same topic.
Vaccines
Pathogens
Viruses
Poultry
Drug Resistance
Vaccination
Aquaculture
Virulence
Resistance
Pathogen
Epidemics
Farms
Population
Economics
Caenorhabditis
Severe Acute Respiratory Syndrome
Industry
Strain
Clinical Trials
Genetic Drift
Host Range
Pharmaceutical Preparations
Virus
Marek Disease
Effect
Most Recent Publications
Clara Shaw, David A. Kennedy, 2022, Proceedings of the Royal Society B: Biological Sciences
Troy Day, David Kennedy, Andrew F. Read, Sylvain Gandon, 2022, PLoS Biology on p. e3001804
What you need to know about the new COVID-19 variants
David Kennedy, 2021,
Clara Shaw, David Kennedy, 2021, Theoretical Population Biology on p. 2-9
The evolutionary epidemiology of pathogens during vaccination campaigns
Troy Day, David Kennedy, A Read, Sylvain Gandon, 2021, arXiv preprint arXiv:2109.13680
David Kennedy, 2021, bioRxiv
Troy Day, David A. Kennedy, Andrew F. Read, David McAdams, 2021, PLoS Biology
Clara Shaw, David Kennedy, 2021, bioRxiv
Amrita Bhattacharya, Anton Aluquin, David Kennedy, 2021, bioRxiv
Why it matters that the coronavirus is changing -- and what this means for vaccine effectiveness
David Kennedy, 2020,
View More
Most-Cited Papers
Andrew F. Read, Susan J. Baigent, Claire Powers, Lydia B. Kgosana, Luke Blackwell, Lorraine P. Smith, David A. Kennedy, Stephen W. Walkden-Brown, Venugopal K. Nair, 2015, PLoS Biology on p. e1002198
David A. Kennedy, Andrew F. Read, 2017, Proceedings of the Royal Society B: Biological Sciences
David A. Kennedy, Gael Kurath, Ilana L. Brito, Maureen K. Purcell, Andrew F. Read, James R. Winton, Andrew R. Wargo, 2016, Evolutionary Applications on p. 344-354
David Kennedy, Andrew F. Read, 2018, Proceedings of the National Academy of Sciences of the United States of America on p. 12878-12886
David Kennedy, Andrew F. Read, David A. Kennedy, 2020, PLoS Biology
David A. Kennedy, Christopher Cairns, Matthew J. Jones, Andrew S. Bell, Rahel M. Salathé, Susan J. Baigent, Venugopal K. Nair, Patricia A. Dunn, Andrew F. Read, 2017, Avian Diseases on p. 153-164
K. M. Pepin, E. Spackman, J. D. Brown, K. L. Pabilonia, L. P. Garber, J. T. Weaver, D. A. Kennedy, K. A. Patyk, K. P. Huyvaert, R. S. Miller, A. B. Franklin, K. Pedersen, T. L. Bogich, P. Rohani, S. A. Shriner, C. T. Webb, S. Riley, 2014, Preventive Veterinary Medicine on p. 376-397
Pathogen growth in insect hosts: Inferring the importance of different mechanisms using stochastic models and response-time data
David A. Kennedy, Vanja Dukic, Greg Dwyer, 2014, American Naturalist on p. 407-423
David Kennedy, Greg Dwyer, 2018, PLoS Biology
Clara Shaw, David Kennedy, 2021, Theoretical Population Biology on p. 2-9
View More