David Gilmour
Professor of Molecular and Cell Biology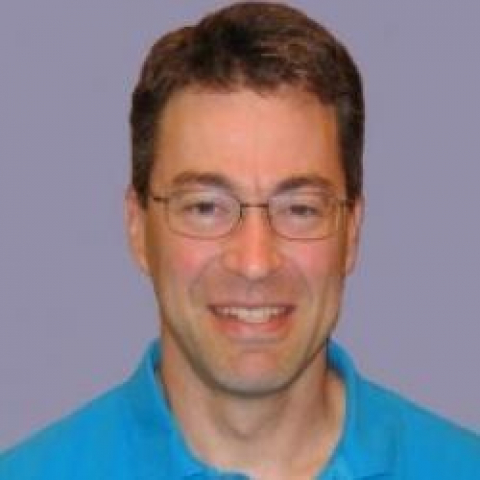 465A Frear North
University Park, PA
Research Summary
Transcriptional regulation of the hsp70 heat shock gene in Drosophila.
Huck Affiliations
Links
Publication Tags
These publication tags are generated from the output of this researcher. Click any tag below to view other Huck researchers working on the same topic.
Rna Polymerase Ii
Phosphorylation
Genes
Drosophila
Transcription Factors
Gene Expression
Transcription
Rna Polymerase Iii
Switches
Chromatin
Proteins
Rna
Proline
Drosophila Melanogaster
Negative Elongation Factor
Nucleic Acid Repetitive Sequences
Dephosphorylation
Tata Box Binding Protein Like Proteins
Nexus
Ribosomal Proteins
Mass Spectrometry
Consensus
Heterogeneity
Dichlororibofuranosylbenzimidazole
Elongation
Most Recent Publications
In silicons identification of Drosophila melanogaster genes encoding RNA polymerase subunits
Steven Marygold, Nazif Alic, David Gilmour, Savraj Grewal, microPublication Biology
Spt5-nucleic acid interactions are directly involved in promoter proximal pausing of RNA polymerase II
Roberta Dollinger, David S. Gilmour, 2022, FASEB Journal
Roberta Dollinger, David S. Gilmour, 2021, Journal of Molecular Biology
Feiyue Lu, David S. Gilmour, 2019, ImmunoMethods on p. 129-137
Feiyue Lu, Bede Portz, David S. Gilmour, 2019, Molecular Cell on p. 1232-1242.e4
Douglas G. Baumann, Mu Shui Dai, Hua Lu, David S. Gilmour, 2018, Molecular and Cellular Biology
GFZF, a glutathione S-transferase protein implicated in cell cycle regulation and hybrid inviability, is a transcriptional co-activator.
D Baumann, M Dai, H Lu, David Gilmour, 2017, Molecular and cellular biology
Douglas G. Baumann, David S. Gilmour, 2017, Nucleic Acids Research on p. 10481-10491
Eric B. Gibbs, Feiyue Lu, Bede Portz, Michael J. Fisher, Brenda P. Medellin, Tatiana N. Laremore, Yan Jessie Zhang, David S. Gilmour, Scott A. Showalter, 2017, Nature Communications
Bede Portz, Feiyue Lu, Eric B. Gibbs, Joshua E. Mayfield, M. Rachel Mehaffey, Yan Jessie Zhang, Jennifer S. Brodbelt, Scott A. Showalter, David S. Gilmour, 2017, Nature Communications
View More
Most-Cited Papers
Mounia Lagha, Jacques P. Bothma, Emilia Esposito, Samuel Ng, Laura Stefanik, Chiahao Tsui, Jeffrey Johnston, Kai Chen, David S. Gilmour, Julia Zeitlinger, Michael S. Levine, 2013, Cell
Jian Li, David S. Gilmour, 2013, EMBO Journal on p. 1829-1841
Jian Li, Yingyun Liu, Ho Sung Rhee, Saikat Kumar B. Ghosh, Lu Bai, B. Franklin Pugh, David S. Gilmour, 2013, Molecular Cell on p. 711-722
View More