Danielle Downs
Professor of Kinesiology and Obstetrics & Gynecology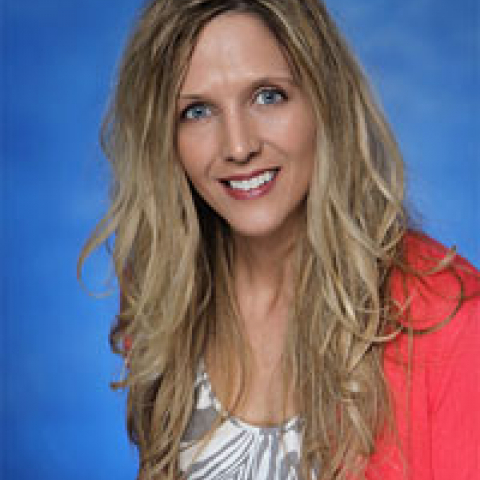 268Q Recreation
University Park, PA
Huck Affiliations
Publication Tags
Exercise
Pregnancy
Depression
Gestational Weight Gain
Health
Postpartum Period
Women's Health
Social Support
Maternal Health
Mothers
Guidelines
Weight Gain
Child
Obesity
Anxiety
Parturition
Systematic Reviews
Psychology
Overweight
Physicians
Reproducibility Of Results
Baby
Opioid Analgesics
Sleep
Eating
Most Recent Papers
Salient belief predictors of physical activity behavior in normal weight, overweight, and obese pregnant women
Danielle Downs, C Devlin, R Rhodes, on p. 1-24
Low resting energy expenditure is associated with high gestational weight gain only when resting energy expenditure fluctuates.
K Leonard, Z Oravecz, Danielle Downs, Reproductive Sciences
Postpartum perceived stress explains the association between social support and postpartum depressive symptoms.
Krista Leonard, M Evans, K Kjerulff, Danielle Downs,
Influence of prenatal perceived stress on postpartum weight retention is mediated by high gestational weight gain in women with overweight.
K Leonard, E Adams, J Savage, I Paul, J Kraschnewski, K Pattison, K Kjerulff, Danielle Downs, Clinical Obesity
Obstetric Physicians' Beliefs and Knowledge on Guidelines and Screening Tools to Reduce Opioid Use After Childbirth
Danielle Symons Downs, Abigail M. Pauley, Krista S. Leonard, Mohamed Satti, Nicole Cumbo, Isabella Teti, Mark Stephens, Tammy Corr, Robert Roeser, Timothy Deimling, Richard Legro, Jaimey M. Pauli, A. Dhanya Mackeen, Lisa Bailey-davis, 2021, Obstetrics and Gynecology on p. 325-333
Effect of housework on physical activity during transitions to parenthood
Alison Divine, Chris Blanchard, Patti Jean Naylor, Cecilia Benoit, Danielle Symons Downs, Ryan E. Rhodes, 2021, Women and Health on p. 50-65
Rationale and design of the women's health and daily experiences project
Danielle Arigo, Megan M. Brown, Kristen Pasko, Matthew Cole Ainsworth, Laura Travers, Adarsh Gupta, Danielle Symons Downs, Joshua M. Smyth, 2020, JMIR Research Protocols
Postpartum Perceived Stress Explains the Association between Perceived Social Support and Depressive Symptoms
Krista S. Leonard, M. Blair Evans, Kristen H. Kjerulff, Danielle Symons Downs, 2020, Women's Health Issues on p. 231-239
Associations between prenatal sleep and psychological health
Abigail M. Pauley, Ginger A. Moore, Scherezade K. Mama, Peter Molenaar, Danielle Symons Downs, 2020, Journal of Clinical Sleep Medicine on p. 619-630
Gender and Black–White Race Differences in Young Adult Exercise Dependence Prevalence and Associated Disordered Eating
Rachel I. MacIntyre, Kristin E. Heron, Lindsay M. Howard, Danielle Symons Downs, 2020, Research Quarterly for Exercise and Sport
View More
Most-Cited Papers
Postpartum anxiety and maternal-infant health outcomes
Ian M. Paul, Danielle S. Downs, Eric W. Schaefer, Jessica S. Beiler, Carol S. Weisman, 2013, Pediatrics on p. e1218-e1224
Physical activity and pregnancy
Danielle Symons Downs, Lisa Chasan-Taber, Kelly R. Evenson, Jenn Leiferman, Seon Ae Yeo, 2012, Research Quarterly for Exercise and Sport on p. 485-502
Review of self-reported physical activity assessments for pregnancy
Kelly R. Evenson, Lisa Chasan-Taber, Danielle Symons Downs, Emily E. Pearce, 2012, Paediatric and Perinatal Epidemiology on p. 479-494
Mediating effects of body image satisfaction on exercise behavior, depressive symptoms, and gestational weight gain in pregnancy
Erica L. Rauff, Danielle Symons Downs, 2011, Annals of Behavioral Medicine on p. 381-390
Improving Women's Preconceptional Health
Carol S. Weisman, Marianne M. Hillemeier, Danielle Symons Downs, Mark E. Feinberg, Cynthia H. Chuang, John J. Botti, Anne Marie Dyer, 2011, Women's Health Issues on p. 265-271
Transition to overweight or obesity among women of reproductive age
Marianne M. Hillemeier, Carol S. Weisman, Cynthia Chuang, Danielle Symons Downs, Jennifer McCall-Hosenfeld, Fabian Camacho, 2011, Journal of Women's Health on p. 703-710
Physical activity and sedentary behavior across 12 months in cohort samples of couples without children, expecting their first child, and expecting their second child
Ryan E. Rhodes, Chris M. Blanchard, Cecilia Benoit, Ryna Levy-Milne, Patti Jean Naylor, Danielle Symons Downs, Darren E.R. Warburton, 2014, Journal of Behavioral Medicine on p. 533-542
Association of Prenatal Physical Activity and Gestational Weight Gain: Results from the First Baby Study
Jennifer Kraschnewski, Cynthia Chuang, Danielle Downs, Carol Weisman, Eric McCamant, Kesha Baptiste-Roberts, Junjia Zhu, Kristen Kjerulff, 2013, Women's Health Issues on p. E233-E238
Strategies to Promote Physical Activity During Pregnancy
Emily E. Pearce, Kelly R. Evenson, Danielle Symons Downs, Allan Steckler, 2013, American Journal of Lifestyle Medicine on p. 38-50
A dynamical systems model for improving gestational weight gain behavioral interventions
Yuwen Dong, Daniel E. Rivera, Diana M. Thomas, Jesus E. Navarro-Barrientos, Danielle Symons Downs, Jennifer Savage Williams, Linda Marie Collins, 2012, on p. 4059-4064
View More