Connie Rogers
Associate Director, Huck Institutes of the Life Sciences; Associate Professor of Nutritional Sciences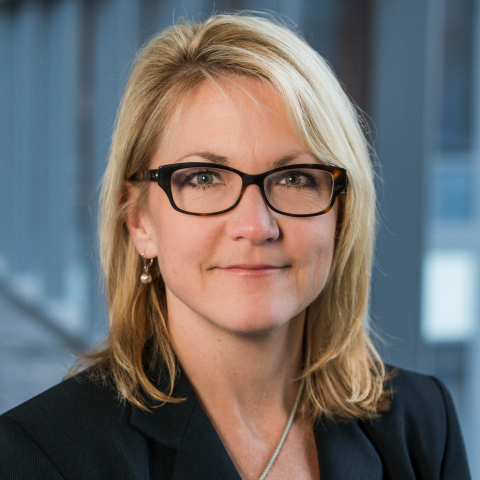 205 Chandlee Lab
University Park,
Research Summary
Role of changes in energy balance and related nutritional factors on inflammation, immune regulation, and cancer risk using both animal models and human subjects.
Graduate Students
Huck Affiliations
Publication Tags
Genes
Adipose Tissue
Neoplasms
Lipids
Yogurt
Mice
Fats
Therapeutics
T Lymphocytes
Exercise
Green Tea
Respiratory Tract Infections
Extracts
Tea
Diet
Natural Killer Cells
Prostatic Neoplasms
White Adipose Tissue
Incidence
Obese Mice
Tumor Microenvironment
Gene Expression
Adipocytes
Fermentation
Serum
Most Recent Papers
Increased adiposity enhances the accumulation of MDSCs in the tumor microenvironment and adipose tissue of pancreatic tumor-bearing mice and in immune organs of tumor-free hosts
William J. Turbitt, Shawntawnee D. Collins, Huicui Meng, Connie J. Rogers, 2019, Nutrients
Cancer- and Chemotherapy-Induced Musculoskeletal Degradation.
Kathleen Sturgeon, K Mathis, Connie Rogers, K Schmitz, David Waning, 2019, JBMR plus on p. e10187
Physical activity plus energy restriction prevents 4T1.2 mammary tumor progression, MDSC accumulation, and an immunosuppressive tumor microenvironment
William J. Turbitt, Yitong Xu, Donna M. Sosnoski, Shawntawnee D. Collins, Huicui Meng, Andrea M. Mastro, Connie Jo Rogers, 2019, Cancer Prevention Research on p. 493-505
Linking the Gut Microbiota to Bone Health in Anorexia Nervosa.
N Aurigemma, K Koltun, H VanEvery, Connie Rogers, Mary Jane De Souza, 2018, Current osteoporosis reports on p. 65-75
Bioactive growth hormone in older men and women
William J. Kraemer, Mary J. Kennett, Andrea M. Mastro, Roger J. McCarter, Connie J. Rogers, William H. DuPont, Shawn D. Flanagan, William J. Turbitt, Maren S. Fragala, Emily M. Post, Wesley C. Hymer, 2017, Growth Hormone and IGF Research on p. 45-54
Lipid emulsion added to a liquid high-carbohydrate diet and voluntary running exercise reduce lipogenesis and ameliorate early-stage hepatic steatosis in mice
Kuan Hsun Huang, Lei Hao, Philip B. Smith, Connie J. Rogers, Andrew D. Patterson, A. Catharine Ross, 2017, Journal of Nutrition on p. 746-753
Dietary Iron and Colorectal Cancer Risk: A Review of Human Population Studies.
J Ashmore, Connie Rogers, Shannon Kelleher, S Lesko, Terryl Hartman, 2016, Critical Reviews in Food Science and Nutrition
Consumption of Bifidobacterium animalis subsp. lactis BB-12 impacts upper respiratory tract infection and the function of NK and T cells in healthy adults
Huicui Meng, Yujin Lee, Zhaoyong Ba, Jiayu Peng, Junli Lin, Alexander S. Boyer, Jennifer A. Fleming, Emily J. Furumoto, Robert F. Roberts, Penny M. Kris-Etherton, Connie J. Rogers, 2016, Molecular Nutrition and Food Research on p. 1161-1171
Decaffeinated green tea and voluntary exercise induce gene changes related to beige adipocyte formation in high fat-fed obese mice
Sudathip Sae-tan, Connie J. Rogers, Joshua D. Lambert, 2015, Journal of Functional Foods on p. 210-214
In vitro production of IL-6 and IFN-γ is influenced by dietary variables and predicts upper respiratory tract infection incidence and severity respectively in young adults
Huicui Meng, Yujin Lee, Zhaoyong Ba, Jennifer A. Fleming, Emily J. Furumoto, Robert F. Roberts, Penny M. Kris-Etherton, Connie J. Rogers, 2015, Frontiers in immunology
View More
Most-Cited Papers
Vitamin D regulates the gut microbiome and protects mice from dextran sodium sulfate-induced coliti
Jot Hui Ooi, Yunfei Li, Connie J. Rogers, Margherita T. Cantorna, 2013, Journal of Nutrition on p. 1679-1686
Combination therapy with a second-generation androgen receptor antagonist and a metastasis vaccine improves survival in a spontaneous prostate cancer model
Andressa Ardiani, Benedetto Farsaci, Connie J. Rogers, Andy Protter, Zhimin Guo, Thomas H. King, David Apelian, James W. Hodge, 2013, Clinical Cancer Research on p. 6205-6218
Analysis of circulating regulatory T cells in patients with metastatic prostate cancer pre- versus post-vaccination
Matteo Vergati, Vittore Cereda, Ravi A. Madan, James L. Gulley, Ngar Yee Huen, Connie Jo Rogers, Kenneth W. Hance, Philip M. Arlen, Jeffrey Schlom, Kwong Y. Tsang, 2011, Cancer Immunology, Immunotherapy on p. 197-206
Serum macrophage inhibitory cytokine-1 (MIC-1/GDF15)
David A. Brown, Kenneth W. Hance, Connie J. Rogers, Leah B. Sansbury, Paul S. Albert, Gwen Murphy, Adeyinka O. Laiyemo, Zhuoqiao Wang, Amanda J. Cross, Arthur Schatzkin, Mark Danta, Preeyaporn Srasuebkul, Janaki Amin, Matthew Law, Samuel N. Breit, Elaine Lanza, 2012, Cancer Epidemiology Biomarkers and Prevention on p. 337-346
Intratumoral immunotherapy of established solid tumors with chitosan/il-12
David A. Zaharoff, Kenneth W. Hance, Connie J. Rogers, Jeffrey Schlom, John W. Greiner, 2010, Journal of Immunotherapy on p. 697-705
Dietary methionine restriction inhibits prostatic intraepithelial neoplasia in TRAMP mice
Raghu Sinha, Timothy Cooper, Connie Jo Rogers, Indu Sinha, William J. Turbitt, Ana Calcagnotto, Carmen E. Perrone, John Richie, 2014, Prostate on p. 1663-1673
Serum adiponectin, leptin, C-peptide, homocysteine, and colorectal adenoma recurrence in the polyp prevention trial
Gerd Bobe, Gwen Murphy, Connie J. Rogers, Kenneth W. Hance, Paul S. Albert, Adeyinka O. Laiyemo, Leah B. Sansbury, Elaine Lanza, Arthur Schatzkin, Amanda J. Cross, 2010, Cancer Epidemiology Biomarkers and Prevention on p. 1441-1452
Decaffeinated green tea and voluntary exercise induce gene changes related to beige adipocyte formation in high fat-fed obese mice
Sudathip Sae-tan, Connie J. Rogers, Joshua D. Lambert, 2015, Journal of Functional Foods on p. 210-214
Voluntary exercise and green tea enhance the expression of genes related to energy utilization and attenuate metabolic syndrome in high fat fed mice
Sudathip Sae-tan, Connie J. Rogers, Joshua D. Lambert, 2014, Molecular Nutrition and Food Research on p. 1156-1159
Consumption of Bifidobacterium animalis subsp. lactis BB-12 impacts upper respiratory tract infection and the function of NK and T cells in healthy adults
Huicui Meng, Yujin Lee, Zhaoyong Ba, Jiayu Peng, Junli Lin, Alexander S. Boyer, Jennifer A. Fleming, Emily J. Furumoto, Robert F. Roberts, Penny M. Kris-Etherton, Connie J. Rogers, 2016, Molecular Nutrition and Food Research on p. 1161-1171
View More