Colin Barnstable
Professor and Chair of Neural Behavioral Sciences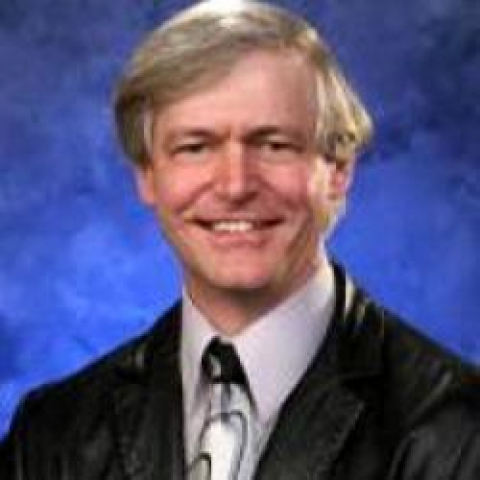 H109 Neural & Behavioral Sciences
Hershey, PA
Research Summary
How interacting networks of transcription factors and signal transduction molecules guide the development of precursor/stem cells into mature neurons. Role of these networks in neurodegenerative diseases. Factors that can act as neuroprotective agents.
Huck Affiliations
Links
Publication Tags
Retina
Histones
Genes
Uncoupling Protein 2
Retinal Ganglion Cells
Retinal Rod Photoreceptor Cells
Cell Death
Reactive Oxygen Species
Neuroprotection
Gene Expression
Neuroglia
Glaucoma
Histone
Rod Like Crystal
Therapeutics
Astrocytes
Oxidative Stress
Proteins
Mitophagy
Pigment Epithelium Derived Factor
Histone Deacetylase 1
Acetylation
Lysine
Mitochondrial Degradation
Cell Survival
Most Recent Papers
Novel Regulators of Retina Neovascularization
Manhong Xu, Yilin Jiang, Lin Su, Xin Chen, Xianfeng Shao, Vicki Ea, Zhenying Shang, Xiaomin Zhang, Colin J. Barnstable, Xiaorong Li, Joyce Tombran-Tink, 2022, Journal of Proteome Research on p. 101-117
Neuroprotection of retinal cells by Caffeic Acid Phenylethyl Ester(CAPE) is mediated by mitochondrial uncoupling protein UCP2
Mingliang Zhang, Liming Wang, Dejia Wen, Changjie Ren, Shuang Chen, Zhihui Zhang, Lanlan Hu, Zihao Yu, Joyce Tombran-Tink, Xiaomin Zhang, Xiaorong Li, Colin J. Barnstable, 2021, Neurochemistry International
PEDF is an endogenous inhibitor of VEGF-R2 angiogenesis signaling in endothelial cells
Mingliang Zhang, Joyce Tombran-Tink, Songyang Yang, Xiaomin Zhang, Xiaorong Li, Colin J. Barnstable, 2021, Experimental Eye Research
Uncoupling proteins in the mitochondrial defense against oxidative stress
Daniel T. Hass, Colin J. Barnstable, 2021, Progress in Retinal Research
Pluripotent Stem Cells as Models of Retina Development
Amy Q. Lu, Colin J. Barnstable, 2019, Molecular Neurobiology on p. 6056-6070
Mitochondrial uncoupling protein 2 knock-out promotes mitophagy to decrease retinal ganglion cell death in a mouse model of glaucoma
Daniel T. Hass, Colin J. Barnstable, 2019, Journal of Neuroscience on p. 3582-3596
Cell Autonomous Neuroprotection by the Mitochondrial Uncoupling Protein 2 in a Mouse Model of Glaucoma
Daniel T. Hass, Colin J. Barnstable, 2019, Frontiers in Neuroscience
The 3-phosphoinositide-dependent protein kinase 1 inhibits rod photoreceptor development
Tiaosi Xing, Daniel T. Hass, Samuel S. Zhang, Colin J. Barnstable, 2018, Frontiers in Cell and Developmental Biology
Perineuronal nets labeled by monoclonal antibody VC1.1 ensheath interneurons expressing parvalbumin and calbindin in the rat amygdala
Alexander J. McDonald, Patricia G. Hamilton, Colin J. Barnstable, 2018, Brain Structure and Function on p. 1133-1148
Generation of Photoreceptor Precursors from Mouse Embryonic Stem Cells
Amy Q. Lu, Colin J. Barnstable, 2018, Stem Cell Reviews on p. 247-261
View More
Most-Cited Papers
Pigment epithelium-derived factor (PEDF) peptide eye drops reduce inflammation, cell death and vascular leakage in diabetic retinopathy in Ins2(Akita) mice.
Yanling Liu, Lan Franco Leo, Corban McGregor, Anzor Grivitishvili, Colin J. Barnstable, Joyce Tombran-Tink, 2012, [No source information available] on p. 1387-1401
Stage and Gene Specific Signatures Defined by Histones H3K4me2 and H3K27me3 Accompany Mammalian Retina Maturation In Vivo
Evgenya Y. Popova, Xuming Xu, Andrew T. DeWan, Anna C. Salzberg, Arthur Berg, Josephine Hoh, Samuel S. Zhang, Colin J. Barnstable, 2012, PLoS One
Developmentally regulated linker histone H1c promotes heterochromatin condensation and mediates structural integrity of rod photoreceptors in mouse retina
Evgenya Y. Popova, Sergei A. Grigoryev, Yuhong Fan, Arthur I. Skoultchi, Samuel S. Zhang, Colin J. Barnstable, 2013, Journal of Biological Chemistry on p. 17895-17907
Stat3 mediates LIF-induced protection of astrocytes against toxic ROS by upregulating the UPC2 mRNA pool
Daniel W. Lapp, Samuel S. Zhang, Colin J. Barnstable, 2014, GLIA on p. 159-170
Uncoupling protein 2 in the glial response to stress
Daniel T. Hass, Colin J. Barnstable, 2016, Neural Regeneration Research on p. 1197-1200
Mitochondrial uncoupling protein 2 knock-out promotes mitophagy to decrease retinal ganglion cell death in a mouse model of glaucoma
Daniel T. Hass, Colin J. Barnstable, 2019, Journal of Neuroscience on p. 3582-3596
LSD1-Mediated Demethylation of H3K4me2 Is Required for the Transition from Late Progenitor to Differentiated Mouse Rod Photoreceptor
Evgenya Y. Popova, Carolina Pinzon-Guzman, Anna C. Salzberg, Samuel Shao Min Zhang, Colin J. Barnstable, 2016, Molecular Neurobiology on p. 4563-4581
Histone deacetylase 1 is essential for rod photoreceptor differentiation by regulating acetylation at histone H3 lysine 9 and histone H4 lysine 12 in the mouse retina
Renata C. Ferreira, Evgenya Y. Popova, Jessica James, Marcelo R.S. Briones, Samuel S. Zhang, Colin J. Barnstable, 2017, Journal of Biological Chemistry on p. 2422-2440
Therapeutic Retrobulbar Inhibition of STAT3 Protects Ischemic Retina Ganglion Cells
Mansin Wong, Ying Li, Shang Li, Shaodan Zhang, Weiyi Li, Pei Zhang, Chaoran Chen, Colin J. Barnstable, Samuel S. Zhang, Chun Zhang, Ping Huang, 2015, Molecular Neurobiology on p. 1364-1377
Mitochondrial Uncoupling Protein 2 (UCP2) Regulates Retinal Ganglion Cell Number and Survival
Colin J. Barnstable, Rajini Reddy, Hong Li, Tamas L. Horvath, 2016, Molecular and Chemical Neuropathology on p. 461-469
View More