Chris Engeland
Assistant Professor of Biobehavioral Health and Nursing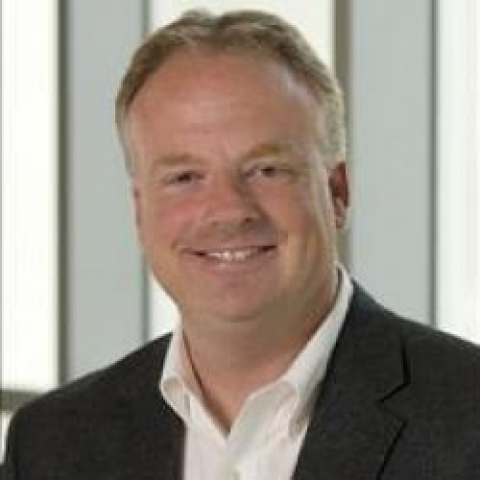 Biobehavioral Health Bldg.
University Park, PA
Research Summary
How stress, age, gender, and hormones affect inflammation / health. Biomarker feasibility for predicting health outcomes.
Huck Affiliations
Publication Tags
Depression
Inflammation
Wounds And Injuries
Vascular Endothelial Growth Factor A
Social Support
Hydrocortisone
Wound Healing
Psychology
African Americans
C Reactive Protein
Young Adult
Micrornas
Social Isolation
Rats
Cytokines
Gene Expression
Skin
Interleukin 6
Genes
Biomarkers
Therapeutics
Premature Birth
Mandible
Dehydroepiandrosterone Sulfate
Mouth
Most Recent Papers
Inflammation and the dimensions of depression: A review.
M Majd, Erika F.H. Saunders, Christopher Engeland, 2020, Frontiers in neuroendocrinology on p. 100800
Gender differences in the link between depressive symptoms and ex vivo inflammatory responses are associated with markers of endotoxemia
Erik Knight, Marzieh Majd, Jennifer Graham, Joshua Smyth, Martin Sliwinski, Christopher Engeland, 2020, Brain, Behavior, & Immunity
Positive and Negative Affect and Salivary Markers of Inflammation Among Young Adults
Danica C. Slavish, Dusti R. Jones, Joshua Morrison Smyth, Christopher Gerald Engeland, Sunmi Song, Nolan M. McCormick, Jennifer Elis Graham-Engeland, 2019, International Journal of Behavioral Medicine
Salivary biomarkers in psychoneuroimmunology.
Christopher Engeland, Jos Bosch, Nicolas Rohleder, 2019, Current Opinion in Behavioral Sciences
Insomnia symptoms are associated with elevated C-reactive protein in young adults
D Slavish*, Jennifer Graham, Christopher Engeland, D Taylor, Orfeu Buxton, 2019, Psychology & health on p. 1396-1415
Insomnia symptoms are associated with elevated C-reactive protein in young adults
Danica C. Slavish, Jennifer E. Graham-Engeland, Christopher G. Engeland, Daniel J. Taylor, Orfeu M. Buxton, 2018, Psychology and Health on p. 1396-1415
Negative and positive affect as predictors of inflammation
Jennifer E. Graham-Engeland, Nancy L. Sin, Joshua M. Smyth, Dusti R. Jones, Erik L. Knight, Martin J. Sliwinski, David M. Almeida, Mindy J. Katz, Richard B. Lipton, Christopher G. Engeland, 2018, Brain, Behavior, and Immunity on p. 222-230
Distinct inflammatory response patterns are evident among men and women with higher depressive symptoms
Marzieh Majd, Jennifer Elis Graham-Engeland, Joshua Morrison Smyth, Martin John Sliwinski, Richard B. Lipton, Mindy J. Katz, Christopher Gerald Engeland, 2018, Physiology and Behavior on p. 108-115
Effects of dermal wounding on distal primary tumor immunobiology in mice
Leah M. Pyter, Daniel B. McKim, Yasmin Husain, Humberto Calero, Jonathan P. Godbout, John F. Sheridan, Phillip T. Marucha, Christopher G. Engeland, 2018, Journal of Surgical Research on p. 328-335
Distinct inflammatory response patterns emerge in men and women with increasing depressive symptoms
Marzieh Majd, Jennifer Graham, Joshua Smyth, Christopher Engeland, 2017,
View More
Most-Cited Papers
Elevated Macrophage Migration Inhibitory Factor (MIF) is associated with depressive symptoms, blunted cortisol reactivity to acute stress, and lowered morning cortisol
Kate M. Edwards, Jos A. Bosch, Christopher G. Engeland, John T. Cacioppo, Phillip T. Marucha, 2010, Brain, Behavior, and Immunity on p. 1202-1208
Psychological distress and salivary secretory immunity
Christopher Gerald Engeland, F. N. Hugo, J. B. Hilgert, G. G. Nascimento, R. Junges, H. J. Lim, P. T. Marucha, J. A. Bosch, 2016, Brain, Behavior, and Immunity on p. 11-17
Publication bias and its implications for evidence-based clinical decision making
John M. Crawford, Charlotte L. Briggs, Christopher G. Engeland, 2010, Journal of Dental Education on p. 593-600
The Impact of Neighborhood Environment, Social Support, andAvoidance Coping on Depressive Symptoms of Pregnant African-American Women
Carmen Giurgescu, Shannon N. Zenk, Thomas N. Templin, Christopher Gerald Engeland, Barbara L. Dancy, Chang Gi Park, Karen Kavanaugh, William Dieber, Dawn P. Misra, 2015, Women's Health Issues on p. 294-302
Age-dependent and -independent associations between depression, anxiety, DHEAS, and cortisol
Bríain Ó Hartaigh, Adrian Loerbroks, G. Neil Thomas, Christopher Gerald Engeland, Mark A. Hollands, Joachim E. Fischer, Jos A. Bosch, 2012, Psychoneuroendocrinology on p. 929-936
Social Isolation Impairs Oral Palatal Wound Healing in Sprague-Dawley Rats
Linglan Yang, Christopher G. Engeland, Bin Cheng, 2013, PloS one
The effects of social isolation on wound healing mechanisms in female mice
Leah M. Pyter, Linglan Yang, José M. da Rocha, Christopher Gerald Engeland, 2014, Physiology and Behavior on p. 64-70
MMP-8 overexpression and persistence of neutrophils relate to stress-impaired healing and poor collagen architecture in mice
Praveen K. Gajendrareddy, Christopher Gerald Engeland, Roger Junges, Michael P. Horan, Isolde G. Rojas, Phillip T. Marucha, 2013, Brain, Behavior, and Immunity on p. 44-48
Relationships among psychosocial factors, biomarkers, preeclampsia, and preterm birth in African American women
Carmen Giurgescu, Natthananporn Sanguanklin, Christopher G. Engeland, Rosemary C. White-Traut, Chang Park, Herbert L. Mathews, Linda Witek Janusek, 2015, Applied Nursing Research on p. e1-e6
Radiographic considerations for the regional anatomy in the posterior mandible
Natasha Yashar, Christopher Gerald Engeland, Alan L. Rosenfeld, Timothy P. Walsh, Joseph V. Califano, 2012, Journal of Periodontology on p. 36-42
View More