Beth Gugino
Professor of Vegetable Pathology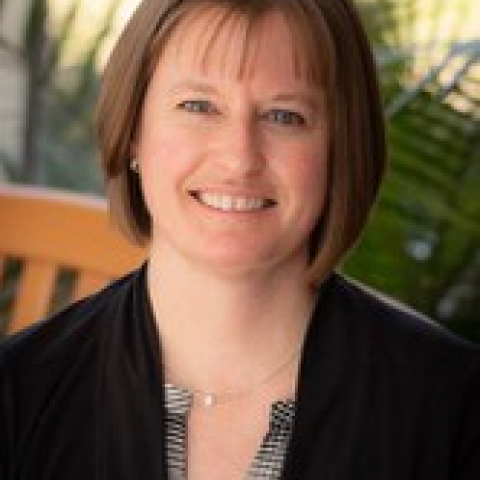 204 Buckhout Lab
University Park, PA
Huck Affiliations
Publication Tags
These publication tags are generated from the output of this researcher. Click any tag below to view other Huck researchers working on the same topic.
Genes
Phytophthora Infestans
Lycopersicon Esculentum
Soil
Population
Fusarium
Genotype
Tomatoes
Fusarium Solani
Datasets
Pathogens
Canada
Fungi
Microsatellite Repeats
Fungicides
Ascomycota
Testing
Solanum
Northeastern United States
Boscalid
Probe
Molds (Fungi)
Pandemic
Thiophanate
Eastern United States
Most Recent Publications
Identifying onion cultivars with reduced susceptibility to center rot
Jennie Mazzone, Beth Gugino, Michele Mansfield, Phytopathology on p. S4.87
Validation of the CDM ipmPIPE forecasting system: Relating aerial transport of pathogen spores to outbreaks of cucurbit downy mildew
Katie Neufield, Anthony Keinath, Babesh Dutta, Beth Gugino, David Langston, Melanie Lewis Ivey, Margaret McGrath, Sally Miller, Ed Sikora, Peter Ojambo, Phytopathology on p. S4.22
Optimizing the timing and rate of nitrogen applications to reduce onion center rot losses in Pennsylvania
Jennie Mazzone, Michele Mansfield, Beth Gugino, Phytopathology
Vegetable disease identification and integrated disease management
Beth Gugino, 2022, PCO Organic Matters
Beth Gugino, W Britton, A Keinath, M McGrath, R Melanson, S Miller, J LaForest, P Ojiambo, 2022, on p. S3.163
Managing key diseases of onions: Stop the rot!
Beth Gugino, 2022, on p. 3
Identification and management of common foliar (and bulb) diseases of onion
Beth Gugino, 2022, on p. 3
David M. Geiser, Abdullah M.S. Al-Hatmi, Takayuki Aoki, Tsutomu Arie, Virgilio Balmas, Irene Barnes, Gary C. Bergstrom, Madan K. Bhattacharyya, Cheryl L. Blomquist, Robert L. Bowden, Balazs Brankovics, Daren W. Brown, Lester W. Burgess, Kathryn Bushley, Mark Busman, Jose F. Cano-Lira, Joseph D. Carrillo, Hao Xun Chang, Chi Yu Chen, Wanquan Chen, Martin Chilvers, Sofia Chulze, Jeffrey J. Coleman, Christina A. Cuomo, Z. Wilhelm de Beer, G. Sybren de Hoog, Johanna Del Castillo-Munera, Emerson M. Del Ponte, Javier Dieguez-Uribeondo, Antonio Di Pietro, Veronique Edel-Hermann, Wade H. Elmer, Lynn Epstein, Akif Eskalen, Maria Carmela Esposto, Kathryne L. Everts, Sylvia P. Fernandez-Pavıa, Gilvan Ferreira da Silva, Nora A. Foroud, Gerda Fourie, Rasmus J.N. Frandsen, Stanley Freeman, Michael Freitag, Omer Frenkel, Kevin K. Fuller, Tatiana Gagkaeva, Donald M. Gardiner, Anthony E. Glenn, Scott E. Gold, Thomas R. Gordon, Nancy F. Gregory, Marieka Gryzenhout, Josep Guarro, Beth K. Gugino, Santiago Gutierrez, Kim E. Hammond-Kosack, Linda J. Harris, Monika Homa, Cheng Fang Hong, Laszlo Hornok, Jenn Wen Huang, Macit Ilkit, Adriaana Jacobs, Karin Jacobs, Cong Jiang, Marıa del Mar Jimenez-Gasco, Seogchan Kang, Matthew T. Kasson, Kemal Kazan, John C. Kennell, Hye Seon Kim, H. Corby Kistler, Gretchen A. Kuldau, Tomasz Kulik, Oliver Kurzai, Imane Laraba, Matthew H. Laurence, Theresa Lee, Yin Won Lee, Yong Hwan Lee, John F. Leslie, Edward C.Y. Liew, Lily W. Lofton, Antonio F. Logrieco, Manuel S. Lopez-Berges, Alicia G. Luque, Erik Lysøe, Li Jun Ma, Robert E. Marra, Frank N. Martin, Sara R. May, Susan P. McCormick, Chyanna McGee, Jacques F. Meis, Quirico Migheli, N. M.I. Mohamed Nor, Michel Monod, Antonio Moretti, Diane Mostert, Giuseppina Mule, Françoise Munaut, Gary P. Munkvold, Paul Nicholson, Marcio Nucci, Kerry O'Donnell, Matias Pasquali, Ludwig H. Pfenning, Anna Prigitano, Robert H. Proctor, Stephane Ranque, Stephen A. Rehner, Martijn Rep, Gerardo Rodrıguez-Alvarado, Lindy Joy Rose, Mitchell G. Roth, Carmen Ruiz-Roldan, Amgad A. Saleh, Baharuddin Salleh, Hyunkyu Sang, Marıa Mercedes Scandiani, Jonathan Scauflaire, David G. Schmale, Dylan P.G. Short, Adnan Sisic, Jason A. Smith, Christopher W. Smyth, Hokyoung Son, Ellie Spahr, Jason E. Stajich, Emma Steenkamp, Christian Steinberg, Rajagopal Subramaniam, Haruhisa Suga, Brett A. Summerell, Antonella Susca, Cassandra L. Swett, Christopher Toomajian, Terry J. Torres-Cruz, Anna M. Tortorano, Martin Urban, Lisa J. Vaillancourt, Gary E. Vallad, Theo A.J. van der Lee, Dan Vanderpool, Anne D. van Diepeningen, Martha M. Vaughan, Eduard Venter, Marcele Vermeulen, Paul E. Verweij, Altus Viljoen, Cees Waalwijk, Emma C. Wallace, Grit Walther, Jie Wang, Todd J. Ward, Brian L. Wickes, Nathan P. Wiederhold, Michael J. Wingfield, Ana K.M. Wood, Jin Rong Xu, Xiao Bing Yang, Tapani Yli-Mattila, Sung Hwan Yun, Latiffah Zakaria, Hao Zhang, Ning Zhang, Sean X. Zhang, Xue Zhang, 2021, Phytopathology on p. 1064-1079
Biweekly vegetable and berry current issues
Beth Gugino, S Fleischer, K Demchak, 2021,
Pesticide Applicator Recertification Workbook: Pumpkin Diseases
Beth Gugino, T Butzler, T Ford, 2021, on p. 16
View More
Most-Cited Papers
W. E. Fry, P. R.J. Birch, H. S. Judelson, N. J. Grünwald, G. Danies, K. L. Everts, A. J. Gevens, B. K. Gugino, D. A. Johnson, S. B. Johnson, M. T. McGrath, K. L. Myers, J. B. Ristaino, P. D. Roberts, G. Secor, C. D. Smart, 2015, Phytopathology on p. 966-981
Hidden host plant associations of soilborne fungal pathogens: An ecological perspective
Glenna M. Malcolm, Gretchen A. Kuldau, Beth K. Gugino, María Del Mar Jiménez-Gasco, 2013, Phytopathology on p. 538-544
W. E. Fry, M. T. McGrath, A. Seaman, T. A. Zitter, A. McLeod, G. Danies, I. M. Small, K. Myers, K. Everts, A. J. Gevens, B. K. Gugino, S. B. Johnson, H. Judelson, J. Ristaino, P. Roberts, G. Secor, K. Seebold, K. Snover-Clift, A. Wyenandt, N. J. Grünwald, C. D. Smart, 2013, Plant Disease on p. 296-306
David M. Geiser, Abdullah M.S. Al-Hatmi, Takayuki Aoki, Tsutomu Arie, Virgilio Balmas, Irene Barnes, Gary C. Bergstrom, Madan K. Bhattacharyya, Cheryl L. Blomquist, Robert L. Bowden, Balazs Brankovics, Daren W. Brown, Lester W. Burgess, Kathryn Bushley, Mark Busman, Jose F. Cano-Lira, Joseph D. Carrillo, Hao Xun Chang, Chi Yu Chen, Wanquan Chen, Martin Chilvers, Sofia Chulze, Jeffrey J. Coleman, Christina A. Cuomo, Z. Wilhelm de Beer, G. Sybren de Hoog, Johanna Del Castillo-Munera, Emerson M. Del Ponte, Javier Dieguez-Uribeondo, Antonio Di Pietro, Veronique Edel-Hermann, Wade H. Elmer, Lynn Epstein, Akif Eskalen, Maria Carmela Esposto, Kathryne L. Everts, Sylvia P. Fernandez-Pavıa, Gilvan Ferreira da Silva, Nora A. Foroud, Gerda Fourie, Rasmus J.N. Frandsen, Stanley Freeman, Michael Freitag, Omer Frenkel, Kevin K. Fuller, Tatiana Gagkaeva, Donald M. Gardiner, Anthony E. Glenn, Scott E. Gold, Thomas R. Gordon, Nancy F. Gregory, Marieka Gryzenhout, Josep Guarro, Beth K. Gugino, Santiago Gutierrez, Kim E. Hammond-Kosack, Linda J. Harris, Monika Homa, Cheng Fang Hong, Laszlo Hornok, Jenn Wen Huang, Macit Ilkit, Adriaana Jacobs, Karin Jacobs, Cong Jiang, Marıa del Mar Jimenez-Gasco, Seogchan Kang, Matthew T. Kasson, Kemal Kazan, John C. Kennell, Hye Seon Kim, H. Corby Kistler, Gretchen A. Kuldau, Tomasz Kulik, Oliver Kurzai, Imane Laraba, Matthew H. Laurence, Theresa Lee, Yin Won Lee, Yong Hwan Lee, John F. Leslie, Edward C.Y. Liew, Lily W. Lofton, Antonio F. Logrieco, Manuel S. Lopez-Berges, Alicia G. Luque, Erik Lysøe, Li Jun Ma, Robert E. Marra, Frank N. Martin, Sara R. May, Susan P. McCormick, Chyanna McGee, Jacques F. Meis, Quirico Migheli, N. M.I. Mohamed Nor, Michel Monod, Antonio Moretti, Diane Mostert, Giuseppina Mule, Françoise Munaut, Gary P. Munkvold, Paul Nicholson, Marcio Nucci, Kerry O'Donnell, Matias Pasquali, Ludwig H. Pfenning, Anna Prigitano, Robert H. Proctor, Stephane Ranque, Stephen A. Rehner, Martijn Rep, Gerardo Rodrıguez-Alvarado, Lindy Joy Rose, Mitchell G. Roth, Carmen Ruiz-Roldan, Amgad A. Saleh, Baharuddin Salleh, Hyunkyu Sang, Marıa Mercedes Scandiani, Jonathan Scauflaire, David G. Schmale, Dylan P.G. Short, Adnan Sisic, Jason A. Smith, Christopher W. Smyth, Hokyoung Son, Ellie Spahr, Jason E. Stajich, Emma Steenkamp, Christian Steinberg, Rajagopal Subramaniam, Haruhisa Suga, Brett A. Summerell, Antonella Susca, Cassandra L. Swett, Christopher Toomajian, Terry J. Torres-Cruz, Anna M. Tortorano, Martin Urban, Lisa J. Vaillancourt, Gary E. Vallad, Theo A.J. van der Lee, Dan Vanderpool, Anne D. van Diepeningen, Martha M. Vaughan, Eduard Venter, Marcele Vermeulen, Paul E. Verweij, Altus Viljoen, Cees Waalwijk, Emma C. Wallace, Grit Walther, Jie Wang, Todd J. Ward, Brian L. Wickes, Nathan P. Wiederhold, Michael J. Wingfield, Ana K.M. Wood, Jin Rong Xu, Xiao Bing Yang, Tapani Yli-Mattila, Sung Hwan Yun, Latiffah Zakaria, Hao Zhang, Ning Zhang, Sean X. Zhang, Xue Zhang, 2021, Phytopathology on p. 1064-1079
Jill E. Demers, Beth K. Gugino, María del Mar Jiménez-Gasco, 2015, Applied and Environmental Microbiology on p. 81-90
Discriminatory simplex and multiplex PCR for four species of the genus Sclerotinia
Ahmed Abd-Elmagid, Patricia A. Garrido, Robert Hunger, Justin L. Lyles, Michele A. Mansfield, Beth K. Gugino, Damon L. Smith, Hassan A. Melouk, Carla D. Garzon, 2013, Journal of Microbiological Methods on p. 293-300
Giovanna Danies, Kevin Myers, María F. Mideros, Silvia Restrepo, Frank N. Martin, David E.L. Cooke, Christine D. Smart, Jean B. Ristaino, Abby J. Seaman, Beth K. Gugino, Niklaus J. Grünwald, William E. Fry, 2014, PLoS One on p. e116354
Alyssa Collins, Terrence H Bell, Kevin Hockett, P Esker, Ricardo Alcala-Briseno, B Gugino, Ricardo Alcalá-Briseño, Mary Barbercheck, K Peter, Gwyn Beattie, Mary Ann Bruns, John Carlson, Taejung Chung, A Collins, Bryan Emmett, Paul Esker, Karen Garrett, Leland Glenna, Beth K. Gugino, María Del Mar Jiménez-Gasco, M del Mar Jimenez Gasco, Maria del Mar Jimenez Gasco, Linda Kinkel, Jasna Kovac, Kurt Kowalski, Kurt Kowalski, Johan Leveau, J Myrick, Gretchen Kuldau, K Peter, Johan Leveau, Matthew Michalska-Smith, Maria Salazar, Jessica Myrick, Ashley Shade, Kari Peter, Nejc Stopnisek, Xiaoqing Tan, Maria fernanda Vivanco Salazar, Maria Salazar, Ashley Shade, Amy Welty, Nejc Stopinsek, Nejc Stopnisek, Kyle Wickings, Etienne Yergeau, Xiaoqing Tan, Amy Welty, Kyle Wickings, Etienne Wickings, Etienne Yergeau, 2019, Phytobiomes Journal on p. 3-21
Response of accessions within tomato wild species, Solanum pimpinellifolium to late blight
Majid R. Foolad, Matthew T. Sullenberger, Erik W. Ohlson, Beth Krueger Gugino, 2014, Plant Breeding on p. 401-411
M. S. Lehner, E. M. Del Ponte, B. K. Gugino, J. R. Kikkert, S. J. Pethybridge, 2017, Plant Disease on p. 1253-1258
View More