Arun Sharma
Associate Professor of Pharmacology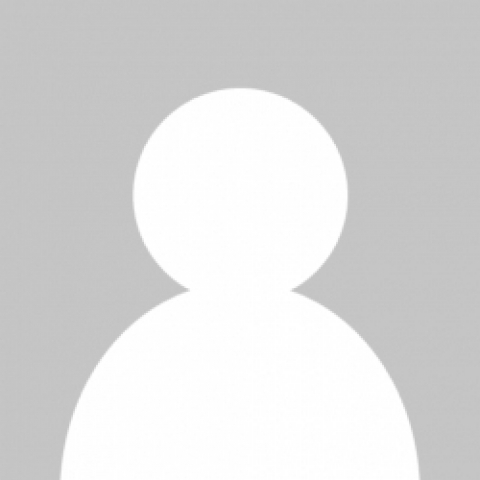 Huck Affiliations
Publication Tags
These publication tags are generated from the output of this researcher. Click any tag below to view other Huck researchers working on the same topic.
Neoplasms
Therapeutics
Apoptosis
Selenium
Molecule
Pharmaceutical Preparations
Cells
Cell Line
Drug
Cell Death
Colorectal Neoplasms
Anti Inflammatory Agents
Dna
Oligonucleotides
Cell Viability
Melanoma
Derivatives
Sulfur
Biotin
Anti Inflammatory Drug
Clostridium
Chalcogens
Chemistry
Antisense Oligonucleotides
Urea
Most Recent Publications
Seleno-aspirin compound AS-10 promotes histone acetylation ahead of suppressing androgen receptor transcription, G1 arrest, and apoptosis of prostate cancer cells
Deepkamal N. Karelia, Sangyub Kim, Daniel Plano, Arun K. Sharma, Cheng Jiang, Junxuan Lu, 2023, Prostate on p. 16-29
Sandra Ramos-Inza, Ignacio Encío, Asif Raza, Arun K. Sharma, Carmen Sanmartín, Daniel Plano, 2022, CHIM.THER.
Impact of selenium nanoparticles in the regulation of inflammation
Asif Raza, Hannah Johnson, Amandeep Singh, Arun K. Sharma, 2022, Archives of Biochemistry and Biophysics
Identification and biotin receptor-mediated activity of a novel seleno-biotin compound that inhibits viability of and induces apoptosis in ovarian cancer cells
Asif Raza, Amandeep Singh, Shantu Amin, Julian E. Spallholz, Arun K. Sharma, 2022, Chemico-Biological Interactions
Cristina Morán-Serradilla, Eduardo Angulo-Elizari, Andreina Henriquez-Figuereo, Carmen Sanmartín, Arun K. Sharma, Daniel Plano, 2022, Metabolites
Satya Narayan, Asif Raza, Iqbal Mahmud, Nayeong Koo, Timothy J. Garrett, Mary E. Law, Brian K. Law, Arun K. Sharma, 2022, iScience
Influence of ceramide on lipid domain stability studied with small-angle neutron scattering: The role of acyl chain length and unsaturation
Mitchell DiPasquale, Tye G. Deering, Dhimant Desai, Arun K. Sharma, Shantu Amin, Todd E. Fox, Mark Kester, John Katsaras, Drew Marquardt, Frederick A. Heberle, 2022, Chemistry and Physics of Lipids
Nayeong Koo, Arun K. Sharma, Satya Narayan, 2022, International Journal of Molecular Sciences
Amandeep Singh, Asif Raza, Shantu Amin, Chendil Damodaran, Arun K. Sharma, 2022, Molecules
Nadav Wallis, Froma Oberman, Khriesto Shurrush, Nicolas Germain, Gila Greenwald, Tehila Gershon, Talia Pearl, Giancarlo Abis, Vikash Singh, Amandeep Singh, Arun K. Sharma, Haim M. Barr, Andres Ramos, Vladimir S. Spiegelman, Joel K. Yisraeli, 2022, RNA Biology on p. 26-43
View More
Most-Cited Papers
Design, Synthesis, and Biological Evaluation of Novel Selenium (Se-NSAID) Molecules as Anticancer Agents
Daniel Plano, Deepkamal N. Karelia, Manoj K. Pandey, Julian E. Spallholz, Shantu Amin, Arun K. Sharma, 2016, Journal of Medicinal Chemistry on p. 1946-1959
James C. Glasbey, Dmitri Nepogodiev, Joana F.F. Simoes, Omar Omar, Elizabeth Li, Mary L. Venn, Mohammad K.Abou Chaar, Vita Capizzi, Daoud Chaudhry, Anant Desai, Jonathan G. Edwards, Jonathan P. Evans, Marco Fiore, Jose Flavio Videria, Samuel J. Ford, Ian Ganly, Ewen A. Griffiths, Rohan R. Gujjuri, Angelos G. Kolias, Haytham M.A. Kaafarani, Ana Minaya-Bravo, Siobhan C. McKay, Helen M. Mohan, Keith J. Roberts, Carlos San Miguel-Méndez, Peter Pockney, Richard Shaw, Neil J. Smart, Grant D. Stewart, Sudha Sundar, Raghavan Vidya, Aneel A. Bhangu, C. Allemand, L. Boccalatte, M. Figari, M. Lamm, J. Larrañaga, C. Marchitelli, F. Noll, D. Odetto, M. Perrotta, J. Saadi, L. Zamora, C. Alurralde, E. L. Caram, D. Eskinazi, J. P. Mendoza, M. Usandivaras, R. Badra, A. Esteban, 2021, Journal of Clinical Oncology on p. 66-78
Importance of sphingosine kinase (SphK) as a target in developing cancer therapeutics and recent developments in the synthesis of novel SphK inhibitors
Daniel Plano, Shantu Amin, Arun Sharma, 2014, Journal of Medicinal Chemistry on p. 5509-5524
Development and Therapeutic Potential of Selenazo Compounds
Ana Carolina Ruberte, Carmen Sanmartin, Carlos Aydillo, Arun K. Sharma, Daniel Plano, 2020, Journal of Medicinal Chemistry on p. 1473-1489
Synthesis and biological evaluation of some 2-(3,5-dimethyl-1H-pyrazol-1- yl)-1-arylethanones: Antibacterial, DNA photocleavage, and anticancer activities
Vinod Kumar, Kamalneet Kaur, Deepkamal N. Karelia, Vikas Beniwal, Girish Kumar Gupta, Arun K. Sharma, Akhilesh Kumar Gupta, 2014, CHIM.THER. on p. 267-276
Ashish Tyagi, Arun K. Sharma, Chendil Damodaran, 2020, Cells
Novel seleno- and thio-urea derivatives with potent in vitro activities against several cancer cell lines
Verónica Alcolea, Daniel Plano, Deepkamal N. Karelia, Juan Antonio Palop, Shantu Amin, Carmen Sanmartín, Arun Sharma, 2016, CHIM.THER. on p. 134-144
John P. Hegarty, Jacek Krzeminski, Arun K. Sharma, Diana Guzman-Villanueva, Volkmar Weissig, David B. Stewart, 2016, International Journal of Nanomedicine on p. 3607-3619
M Pandey, Krishne Gowda, Kenichiro Doi, Arun Sharma, H Wang, S Amin, 2013, PLoS One on p. e78570
Chalcogen containing heterocyclic scaffolds: New hybrids with antitumoral activity
Verónica Alcolea, Daniel Plano, Ignacio Encío, Juan Antonio Palop, Arun K. Sharma, Carmen Sanmartín, 2016, CHIM.THER. on p. 407-418
View More