Adam Glick
Associate Chair, Molecular Cellular and Integrative Biosciences; Emphasis Area Representative, Cancer Biology; Professor of Molecular Toxicology and Carcinogenesis;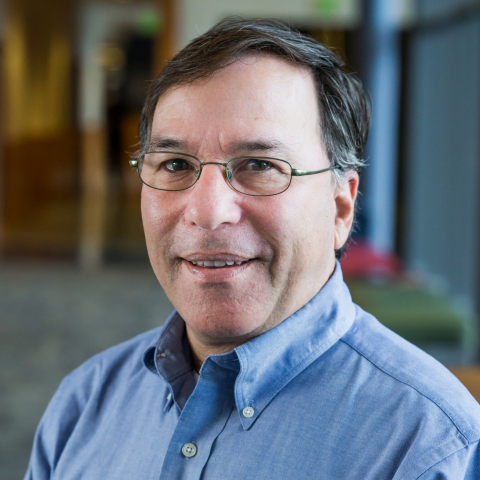 306C Huck Life Sciences
University Park, PA
Research Summary
The role of Transforming Growth Factor-beta in cutaneous inflammation and cancer development, and how the immune system responds to epithelial cells with activated oncogenes such as Ras. Signaling pathways that regulate senescence of premalignant epithelial cells and how cells escape from oncogene-induced senescence.
Graduate Students
Huck Affiliations
Links
Publication Tags
Skin
Keratinocytes
Neoplasms
Aryl Hydrocarbon Receptors
Transforming Growth Factors
Inflammation
Carcinogenesis
Langerhans Cells
Fibrosis
Interleukin 17
Endoplasmic Reticulum Stress
Pharmacology
Ligands
Lymph Nodes
Atrophy
Muscles
Chemotactic Factors
Enzymes
Skeletal Muscle
Inositol
Cytoplasmic And Nuclear Receptors
Transforming Growth Factor Beta
T Lymphocytes
Proteins
4 (5 Benzo(1,3)Dioxol 5 Yl 4 Pyridin 2 Yl 1h Imidazol 2 Yl)Benza
Most Recent Papers
Photocontrolled miR-148b nanoparticles cause apoptosis, inflammation and regression of Ras induced epidermal squamous cell carcinomas in mice.
Y Liu, J Bailey, M Abu-Laban, S Li, C Chen, Adam Glick, D Hayes, 2020, Biomaterials on p. 120212
Ultrasound-Guided Cytosolic Protein Delivery <i>via</i> Transient Fluorous Masks.
J Sloand, Toan Nguyen, S Zinck, E Cook, T Zimudzi, Scott Showalter, Adam Glick, Julianna Simon, Scott Medina, 2020, ACS nano on p. 4061-4073
Re-engineering Antimicrobial Peptides into Oncolytics Targeting Drug-Resistant Ovarian Cancers
Matthew Aronson, Erika Dahl, Jacob Halle, Andrew Simonson, Rose Gogal, Adam Glick, Katherine Aird, Scott Medina, 2020, Cellular and Molecular Bioengineering on p. 1--15
The multiple roles of the unfolded protein response regulator IRE1α in cancer
Fiona Chalmers, Saie Mogre, Jeongin Son, Nicholas Blazanin, Adam Bleier Glick, 2019, Molecular Carcinogenesis on p. 1623-1630
ER stress and distinct outputs of the IRE1α RNase control proliferation and senescence in response to oncogenic Ras
Nicholas Blazanin, Jeongin Son, Alayna B. Craig-Lucas, Christian L. John, Kyle J. Breech, Michael A. Podolsky, Adam B. Glick, 2017, Proceedings of the National Academy of Sciences of the United States of America on p. 9900-9905
Estrogen modulates mesenchyme-epidermis interactions in the adult nipple
Hsing Jung Wu, Ji Won Oh, Dan F. Spandau, Sunil Tholpady, Jesus Diaz, Laura J. Schroeder, Carlos D. Offutt, Adam B. Glick, Maksim V. Plikus, Sachiko Koyama, John Foley, 2017, Development (Cambridge) on p. 1498-1509
Differentiated state of initiating tumor cells is key to distinctive immune responses seen in H-Ras<sup>G12V</sup>-induced squamous tumors
Michael A. Podolsky, Jacob T. Bailey, Andrew J. Gunderson, Carrie J. Oakes, Kyle Breech, Adam B. Glick, 2017, Cancer Immunology Research on p. 198-210
Ah receptor activation potentiates neutrophil chemoattractant (C-X-C Motif) ligand 5 expression in keratinocytes and skin
Kayla J. Smith, Jacob A. Boyer, Gulsum E. Muku, Iain A. Murray, Krishne Gowda, Dhimant Desai, Shantu G. Amin, Adam B. Glick, Gary H. Perdew, 2017, Toxicological Sciences on p. 83-94
Genetic and pharmacological analysis identifies a physiological role for the AHR in epidermal differentiation
Ellen H. Van Den Bogaard, Michael A. Podolsky, Jos P. Smits, Xiao Cui, Christian John, Krishne Gowda, Dhimant Desai, Shantu G. Amin, Joost Schalkwijk, Gary H. Perdew, Adam B. Glick, 2015, Journal of Investigative Dermatology on p. 1320-1328
Tumor-promoting role of TGFß1 signaling in ultraviolet B-induced skin carcinogenesis is associated with cutaneous inflammation and lymph node migration of dermal dendritic cells
Anand Ravindran, Javed Mohammed, Andrew J. Gunderson, Xiao Cui, Adam B. Glick, 2014, Carcinogenesis on p. 959-966
View More
Most-Cited Papers
Tubular overexpression of transforming growth factor-β1 induces autophagy and fibrosis but not mesenchymal transition of renal epithelial cells
Robert Koesters, Brigitte Kaissling, Michel LeHir, Nicolas Picard, Franziska Theilig, Rolf Gebhardt, Adam B. Glick, Brunhilde Hähnel, Hiltraud Hosser, Hermann Josef Gröne, Wilhelm Kriz, 2010, American Journal of Pathology on p. 632-643
Genetic and pharmacological analysis identifies a physiological role for the AHR in epidermal differentiation
Ellen H. Van Den Bogaard, Michael A. Podolsky, Jos P. Smits, Xiao Cui, Christian John, Krishne Gowda, Dhimant Desai, Shantu G. Amin, Joost Schalkwijk, Gary H. Perdew, Adam B. Glick, 2015, Journal of Investigative Dermatology on p. 1320-1328
The nuclear receptor peroxisome proliferator-activated receptor-β/ δ (PPARβ/δ) promotes oncogene-induced cellular senescence through repression of endoplasmic reticulum stress
Bokai Zhu, Christina H. Ferry, Lauren K. Markell, Nicholas Blazanin, Adam B. Glick, Frank J. Gonzalez, Jeffrey M. Peters, 2014, Journal of Biological Chemistry on p. 20102-20119
Conditional expression of TGF-β1 in skeletal muscles causes endomysial fibrosis and myofibers atrophy
Jigna Narola, Sachchida Nand Pandey, Adam Glick, Yi Wen Chen, 2013, PloS one
CD8<sup>+</sup> T cells mediate RAS-induced psoriasis-like skin inflammation through IFN-γ
Andrew J. Gunderson, Javed Mohammed, Frank J. Horvath, Michael A. Podolsky, Cherie R. Anderson, Adam B. Glick, 2013, Journal of Investigative Dermatology on p. 955-963
Use of a TGFβ type I receptor inhibitor in mouse skin carcinogenesis reveals a dual role for TGFβ signaling in tumor promotion and progression
Lauren Mordasky Markell, Rolando Pérez-Lorenzo, Katelyn E. Masiuk, Mary J. Kennett, Adam B. Glick, 2010, Carcinogenesis on p. 2127-2135
TGFΒ1-induced inflammation in premalignant epidermal squamous lesions requires IL-17
Javed Mohammed, Andrew Ryscavage, Rolando Perez-Lorenzo, Andrew J. Gunderson, Nicholas Blazanin, Adam Bleier Glick, 2010, Journal of Investigative Dermatology on p. 2295-2303
TGFβ1 overexpression by keratinocytes alters skin dendritic cell homeostasis and enhances contact hypersensitivity
Javed Mohammed, Andrew J. Gunderson, Hong Hanh Khong, Richard D. Koubek, Mark C. Udey, Adam B. Glick, 2013, Journal of Investigative Dermatology on p. 135-143
Tumor-promoting role of TGFß1 signaling in ultraviolet B-induced skin carcinogenesis is associated with cutaneous inflammation and lymph node migration of dermal dendritic cells
Anand Ravindran, Javed Mohammed, Andrew J. Gunderson, Xiao Cui, Adam B. Glick, 2014, Carcinogenesis on p. 959-966
Transforming growth factor β1 enhances tumor promotion in mouse skin carcinogenesis
Rolando Pérez-Lorenzo, Lauren Mordasky Markell, Kelly A. Hogan, Stuart H. Yuspa, Adam Bleier Glick, 2010, Carcinogenesis on p. 1116-1123
View More