Timothy McNellis
Associate Professor of Plant Pathology & Environmental Microbiology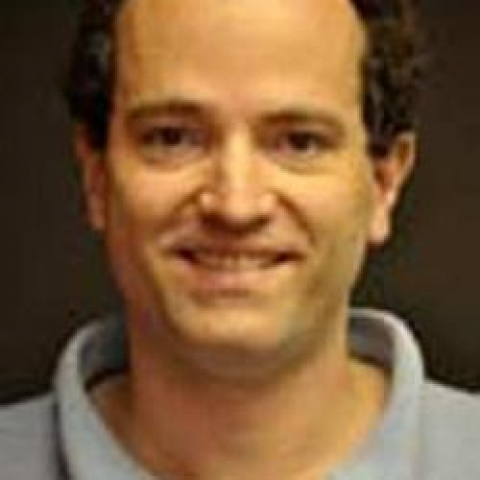 318 Buckhout Lab
University Park, PA
Research Summary
Genetics, molecular biology and physiology of plant interactions with phytopathogenic bacteria. Signal transduction events involved in plant disease resistance. Genetic control of plant hypersensitive cell death.
Huck Graduate Students
Huck Affiliations
Links
Publication Tags
These publication tags are generated from the output of this researcher. Click any tag below to view other Huck researchers working on the same topic.
Erwinia Amylovora
Virulence
Malus
Genes
Phenotype
Apples
Mutant
Mutation
Fruit
Mutants
Arginine
Lipopolysaccharides
Pyrus
Proteomics
Polysaccharides
Factor Ef P
Proteins
Growth
Amylovoran
Operon
Plasmids
Auxotrophs
Gram Negative Bacteria
Pears
Gene
Most Recent Publications
Glyceraldehyde-3-phosphate dehydrogenase is required for fire blight disease establishment in apple fruitlets
Neil P. Schultes, Judith P. Sinn, Timothy W. McNellis, 2023, Physiological and Molecular Plant Pathology
The Antiterminator: How Erwinia amylovora avoids premature transcription termination of long operons to maintain virulence
Timothy McNellis, 2022, Phytopathology on p. 1
Sara Klee, Judith P. Sinn, Jeremy Held, Chad Vosburg, J Vosburg, Aleah Holmes, Brian Lehman, K Peter, Timothy McNellis, 2022, Molecular Plant Pathology on p. 9
Judith Sinn, Jeremy Held, Chad Vosburg, Vladimir Orbovic, Earl Taylor, Tim Gottwald, Ed Stover, Gloria Moore, Timothy McNellis, 2021, Plant Biotechnology Journal on p. 3
Sara Klee, Judith P. Sinn, Elena Christian, Aleah Holmes, Kaixi Zhao, Brian Lehman, Kari A. Peter, Cristina Rosa, Timothy McNellis, 2020, Journal of Bacteriology on p. 19
Judith P. Sinn, Jeremy B. Held, Chad Vosburg, Sara M. Klee, Vladimir Orbovic, Earl L. Taylor, Tim R. Gottwald, Ed Stover, Gloria A. Moore, Timothy W. McNellis, 2020, Plant Biotechnology Journal
Sara Klee, Judith P. Sinn, Aleah Holmes, Brian Lehman, Teresa Krawczyk, Teresa Kraczyk, Kari A. Peter, Timothy W. McNellis, 2019, Journal of Bacteriology on p. 11
Sara Klee, Klee Sara, Judith Sinn, Melissa Finley, Erik Allman, Philip B. Smith, Osaretin Aimufua, Viji Sitther, Brian Lehman, Teresa Kraczyk, Teresa Krawczyk, Kari A. Peter, Timothy McNellis, 2019, Applied and Environmental Microbiology on p. 19
The apple fruitlet model system for fire blight disease
Sara Klee, Judith Sinn, Timothy McNellis, 2019, on p. 187-198
EXPLORING THE VIRULENCE GENETICS OF ERWINIA TRACHEIPHILA ON 'AMBROSIA' MELON
Shaveen McKen, Sara Klee, J Sinn, Viji Sitther, Timothy McNellis, 2018,
View More
Most-Cited Papers
Elżbieta Kaja, Michał W. Szcześniak, Philip J. Jensen, Michael J. Axtell, Timothy McNellis, Izabela Makałowska, 2015, Tree Genetics and Genomes
Laura S. Ramos, Brian L. Lehman, Kari A. Peter, Timothy W. McNellis, 2014, Applied and Environmental Microbiology on p. 6739-6749
Sara Klee, Klee Sara, Judith Sinn, Melissa Finley, Erik Allman, Philip B. Smith, Osaretin Aimufua, Viji Sitther, Brian Lehman, Teresa Kraczyk, Teresa Krawczyk, Kari A. Peter, Timothy McNellis, 2019, Applied and Environmental Microbiology on p. 19
Judith P. Sinn, Jeremy B. Held, Chad Vosburg, Sara M. Klee, Vladimir Orbovic, Earl L. Taylor, Tim R. Gottwald, Ed Stover, Gloria A. Moore, Timothy W. McNellis, 2020, Plant Biotechnology Journal
Sara M. Klee, Islam Mostafa, Sixue Chen, Craig Dufresne, brian L. Lehman, Judith P. Sinn, Kari A. Peter, Timothy W. McNellis, 2018, Molecular Plant Pathology on p. 1667-1678
Philip J. Jensen, Gennaro Fazio, Naomi Altman, Craig Praul, Timothy W. McNellis, 2014, BMC Genomics
L. S. Ramos, J. P. Sinn, B. L. Lehman, E. E. Pfeufer, K. A. Peter, T. W. McNellis, 2015, Letters in Applied Microbiology on p. 572-579
The apple fruitlet model system for fire blight disease
Sara Klee, Judith Sinn, Timothy McNellis, 2019, on p. 187-198
Sara Klee, Judith P. Sinn, Aleah Holmes, Brian Lehman, Teresa Krawczyk, Teresa Kraczyk, Kari A. Peter, Timothy W. McNellis, 2019, Journal of Bacteriology on p. 11
Sara Klee, Judith P. Sinn, Elena Christian, Aleah Holmes, Kaixi Zhao, Brian Lehman, Kari A. Peter, Cristina Rosa, Timothy McNellis, 2020, Journal of Bacteriology on p. 19
View More