Autumn Sabo
Assistant Professor of Biology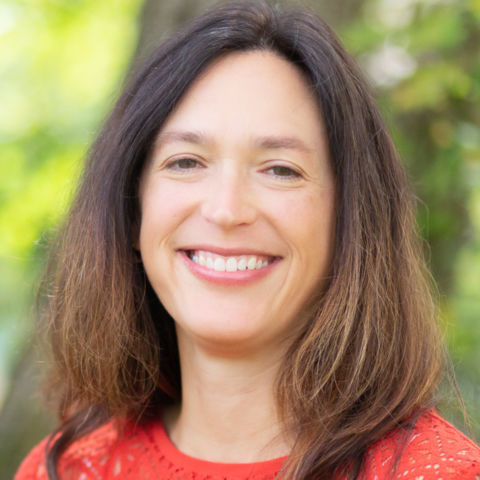 112 General Classroom Building
Monaca, PA
Research Summary
How anthropogenic stressors affect plant communities, conservation, and restoration options. Recent work has focused on how deer and silvicultural techniques impact forest understories, with future projects likely extending to rare and invasive plant biology as well as climate change adaptation.
Huck Graduate Students
Huck Affiliations
Links
Publication Tags
These publication tags are generated from the output of this researcher. Click any tag below to view other Huck researchers working on the same topic.
Deer
Understory
Herbivores
Herbivory
Plant Communities
Temperate Forests
Temperate Forest
Environmental Factors
Overstory
Hardwood Forests
Species Abundance
Plant Community
Seedlings
Seedling
Environmental Factor
Ungulates
Species Diversity
Experiments
Canopy Gap
Earthworms
Ungulate
Tick
Earthworm
Species Richness
Chemical Analysis
Most Recent Publications
Herbaceous plant height is an early indicator of groundlayer response to an experimental manipulation of forest structure and deer pressure
Autumn E. Sabo, Jodi A. Forrester, Eric L. Kruger, David J. Mladenoff, 2023, Forest Ecology and Management
SAF National Conference Proceedings: Competing vegetation treatments provide little short-term benefit in Northcentral Appalachian forests
Autumn Sabo, Phillip Jones, P Drohan, Duane Diefenbach, M Mc Dill, 2023, Journal of Forestry on p. 1
Phillip Jones, Autumn E. Sabo, Jodi Forrester, David Mladenoff, Marc Mc Dill, 2023, Forest Ecology and Management
Ixodes scapularis density in US temperate forests shaped by deer, earthworms, and disparate factors at two scales
Scott Larson, Autumn Sabo, Eric Kruger, Phillip Jones, Susan Paskewitz, 2022, Ecosphere on p. 13
Ixodes scapularis density in US temperate forests shaped by deer, earthworms, and disparate factors at two scales
Scott R. Larson, Autumn E. Sabo, Eric Kruger, Phillip Jones, Susan M. Paskewitz, 2022, Ecosphere
Autumn Sabo, David Mladenoff, Jodi Forrester, 2021, Journal of Forestry on p. 1
Impacts of browsing and grazing ungulates on plant characteristics and dynamics
Autumn Sabo, 2019,
Autumn E. Sabo, Jodi A. Forrester, Julia I. Burton, Phillip D. Jones, David J. Mladenoff, Eric L. Kruger, 2019, Forest Ecology and Management on p. 386-395
Autumn E. Sabo, Katie L. Frerker, Donald M. Waller, Eric L. Kruger, 2017, Journal of Ecology on p. 1386-1398
Katie Frerker, Autumn Sabo, Donald Waller, 2014, PLoS One
View More
Most-Cited Papers
Katie Frerker, Autumn Sabo, Donald Waller, 2014, PLoS One
Autumn E. Sabo, Katie L. Frerker, Donald M. Waller, Eric L. Kruger, 2017, Journal of Ecology on p. 1386-1398
Autumn E. Sabo, Jodi A. Forrester, Julia I. Burton, Phillip D. Jones, David J. Mladenoff, Eric L. Kruger, 2019, Forest Ecology and Management on p. 386-395
Ixodes scapularis density in US temperate forests shaped by deer, earthworms, and disparate factors at two scales
Scott R. Larson, Autumn E. Sabo, Eric Kruger, Phillip Jones, Susan M. Paskewitz, 2022, Ecosphere
Phillip Jones, Autumn E. Sabo, Jodi Forrester, David Mladenoff, Marc Mc Dill, 2023, Forest Ecology and Management
Herbaceous plant height is an early indicator of groundlayer response to an experimental manipulation of forest structure and deer pressure
Autumn E. Sabo, Jodi A. Forrester, Eric L. Kruger, David J. Mladenoff, 2023, Forest Ecology and Management
Autumn Sabo, David Mladenoff, Jodi Forrester, 2021, Journal of Forestry on p. 1
SAF National Conference Proceedings: Competing vegetation treatments provide little short-term benefit in Northcentral Appalachian forests
Autumn Sabo, Phillip Jones, P Drohan, Duane Diefenbach, M Mc Dill, 2023, Journal of Forestry on p. 1
Ixodes scapularis density in US temperate forests shaped by deer, earthworms, and disparate factors at two scales
Scott Larson, Autumn Sabo, Eric Kruger, Phillip Jones, Susan Paskewitz, 2022, Ecosphere on p. 13
Impacts of browsing and grazing ungulates on plant characteristics and dynamics
Autumn Sabo, 2019,
View More