Aug 11, 2020
Physio Student Cesar Matamoros Receives USDA Predoctoral Fellowship and Sloan Scholarship
Physio grad student Cesar Matamoros is the recipient of a grant that aims to develop the scientific workforce in the agricultural sciences, and another which aims to support students from underrepresented minority groups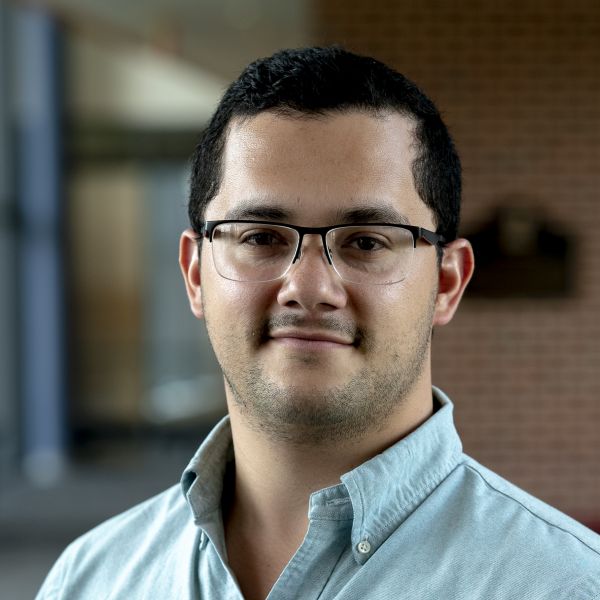 Cesar Matamoros, a graduate student in the Integrative and Biomedical Physiology program, has been announced as the recipient of a predoctoral fellowship through the National Institute of Food and Agriculture's Agriculture and Food Research Initiative.
The mission of the NIFA, an agency of the United States Department of Agriculture, is to "Invest in and advance agricultural research, education, and extension to solve societal challenges."

For the next two years, the fellowship will fund Matamoros' research, which focuses on "understanding a novel role of short-chain fatty acids in feed intake regulation in ruminants via the production of gut anorexigenic peptides via two plasma membrane receptors, with a specific interest in acetate." He is a member of Kevin Harvatine's lab in the Department of Animal Science.
"The fellowship will directly support my training as a graduate student with aspirations of a career in research in an academic setting and will also support the research I proposed," said Matamoros. "The research will complement my dissertation work, which focuses on understanding the effect of supplementing acetate in the diet in milk fat production in the mammary gland. This research will try to understand the effect of the additional acetate on feed intake regulation. Through this research, we are hoping to gain a holistic understanding of the physiological effect of these acetate supplementation strategies, as we believe they have the potential to be adopted as a feedstuff in the dairy industry."
This is the second major award for Matamoros in recent months; earlier this year, he was awarded a Sloan Scholarship from the Alfred P. Sloan Foundation, which supports him as a student belonging to an underrepresented minority group enrolled in a doctoral program in a STEM field.
"It is a great honor for me to have received this award," Matamoros said. "I am deeply committed and passionate of the responsibility I have as a Latino student to mentor future Latinx students interested in STEM fields and firmly believe in the benefits of increasing the diversity in the scientific workforce and fostering an inclusive and welcoming environment for the proper development of everyone involved in scientific research."