Jan 07, 2020
Growth of Microbiome Centers Noted In Nature Microbiology.
Penn State has committed to hiring almost two dozen new faculty members to study the microbiome since the creation of its own center.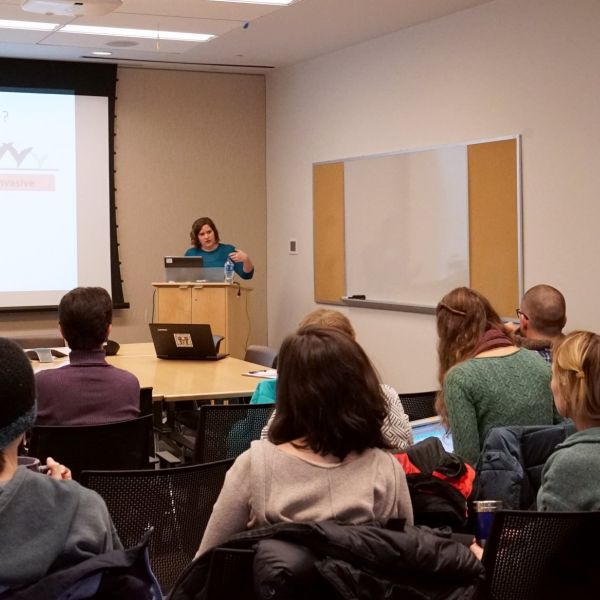 An article published in Nature Microbiology last month noted the growth of research centers dedicated to investigation of the microbiome.
According to the article, more than 50 have been established, many coming since just 2016. Broadly, they seek to incorporate a more holistic understanding of these crucial systemic elements—described as "assemblages of interacting microorganisms, such as bacteria, archaea, fungi and viruses"—into research and make available the resources and expertise needed to effectively carry out such study.
Carolee Bull, Director of Penn State's Microbiome Center and one of the authors of the article, said she is "delighted that our center is participating with the other groups to advance microbiome science."
"We have built one of the most diverse Microbiome Centers, which has strengths in symbiosis, environmental microbiomes, phytobiomes, arts, communication, social science, animal and human microbiomes, and anthropology."
Penn State's own Microbiome Center began in the summer of 2016, and now counts more than 80 active participants. Efforts like its Data Analysis Working Group are typical of the kind of ad-hoc efforts made by microbiome centers to provide short-term value to colleagues while they seek to create long-term funding structures.
"We are beginning to understand the role of microbes and microbial communities in the healthy functioning and development of plants, animals, fungi, other organisms and ecosystems," said Bull about the future activities of the center. "This understanding and further research will allow us to manipulate these communities to help mediate environmental challenges, including climate change."
Read the full story at Nature Microbiology.