Oct 19, 2020
Andrew Zydney Shares Continuous Bioprocessing Strategies with a Global Audience
Andrew Zydney, Ph.D., continued sharing his knowledge of bioprocessing with a global audience when he recently spoke at the "BioProcess International" Conference, held virtually for the first time in 2020.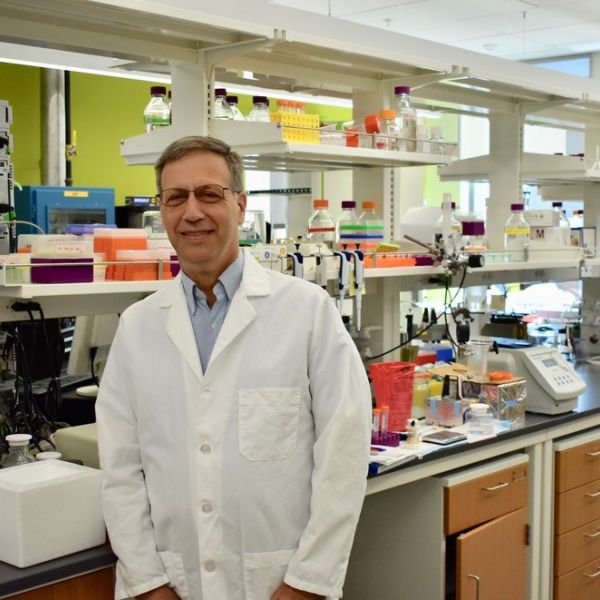 STATE COLLEGE, Pa. – In a time where the world is relying on scientists more and more every day, one award-winning scientist, professor at The Pennsylvania State University and leader of a major research group studying bioprocessing and membrane separations, is continuing to do his part by sharing his knowledge with the world.
Andrew Zydney, Ph.D., is the Bayard D. Kunkle Chair and Professor of Chemical Engineering, in addition to being the director of The Center of Excellence in Industrial Biotechnology at Penn State.
As part of the week-long "BioProcess International" Conference, Zydney gave a talk regarding the work he undertook with his colleagues in the area of continuous bioprocessing. The specific focus of the presentation was on final formulation strategies he developed with his group that could allow biopharmaceutical companies to manufacture products continuously and at a reduced cost.
Zydney was one of 120 speakers at the conference, presenting from either industry, academia or the FDA – all talking about best practices in biomanufacturing. The conference, traditionally held in Boston each year, usually garners anywhere from 1,500-2,000 attendees. This year, being held virtually by the conference's hosting company, Informa, the conference welcomed 1,800 virtual attendees from 38 different countries.
"I think now, more than ever, it's important that we share best practices across industries, said Howie Choi, senior marketing manager at Informa. "Especially when so many companies are developing therapies and vaccines to treat and prevent the pandemic from spreading further."
Although he regrets being unable to travel to Boston, the city in which he lived while he attended MIT for his graduate degree, Zydney is always pleased to be invited to present at the conference.
"It's always a pleasure to be able to interact with other leaders within the bioprocessing community. It's not only a chance for me to learn from what they're doing, but also to share our insights and developments with a much broader community," Zydney said. "As an academic, often our output is measured in publications…but the reality for me is that I like to see when the work that we do actually has an impact on the production of new drugs for peoples' health and well-being."
Although he may have to wait until next September, when Informa plans to host the next in-person version for the conference, Zydney can rest assured, knowing he was one of the key contributors in academia-industry bioprocessing collaboration during the unprecedented times that COVID-19 has brought upon us as a society.
"We always appreciate having academic thought leaders present in our meetings, which are heavily industry-based because really the foundation of research begins in academia" Choi said. "Now more than ever industry and academia need to work together to share the lay of science and data points that help advance progress."
---
For more information about The Center of Excellence in Industrial Biotechnology, visit our website and follow us on LinkedIn and Twitter.