Val Beasley
Professor of Veterinary, Wildlife, and Ecological Toxicology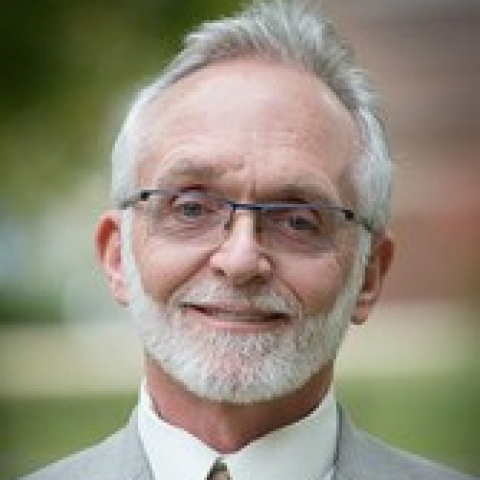 0117B Wiley
University Park, PA
Research Summary
Veterinary, Wildlife, and Ecological Toxicology; One Health; Declining Amphibians; Mycotoxins; Cyanobacterial (blue-green algal) toxins.
Huck Affiliations
Links
Publication Tags
Health
Parasites
Global Health
Halogenated Diphenyl Ethers
Ecotoxicology
Larva
Ecosystem
Parasite
Infection
Wetlands
Frog
Amphibians
Rana Pipiens
Anura
Dust
Helminths
Effect
Disease Vectors
Toxicology
Wetland
Veterinary Education
Felidae
Animal
Drive
Cats
Most Recent Papers
Transdisciplinary and social-ecological health frameworks—Novel approaches to emerging parasitic and vector-borne diseases
A. Alonso Aguirre, Niladri Basu, Laura H. Kahn, Xenia K. Morin, Pierre Echaubard, Bruce A. Wilcox, Val R. Beasley, 2019, Parasite Epidemiology and Control
One health—Transdisciplinary opportunities for SETAC leadership in integrating and improving the health of people, animals, and the environment
A. Alonso Aguirre, Val R. Beasley, Tom Augspurger, William H. Benson, Janet Whaley, Niladri Basu, 2016, Environmental Toxicology and Chemistry on p. 2383-2391
Advancing the 'One Health' workforce by integrating ecosystem health practice into veterinary medical education
Jessica S. Schwind, Kirsten V.K. Gilardi, Val R. Beasley, Jonna A.K. Mazet, Woutrina A. Smith, 2016, Health Education Journal on p. 170-183
Predator diversity, intraguild predation, and indirect effects drive parasite transmission
Jason R. Rohr, David J. Civitello, Patrick W. Crumrine, Neal T. Halstead, Andrew D. Miller, Anna M. Schotthoefer, Carl Stenoien, Lucinda B. Johnson, Val R. Beasley, 2015, Proceedings of the National Academy of Sciences of the United States of America on p. 3008-3013
The feline thyroid gland
Donna A. Mensching, Margaret Slater, John W. Scott, Duncan C. Ferguson, Val R. Beasley, 2012, Journal of Toxicology and Environmental Health - Part A: Current Issues on p. 201-212
Effects of wetland vs. landscape variables on parasite communities of Rana pipiens
Anna M. Schotthoefer, Jason R. Rohr, Rebecca A. Cole, Anson V. Koehler, Catherine M. Johnson, Lucinda B. Johnson, Val R. Beasley, 2011, Ecological Applications on p. 1257-1271
Parasites of the mink frog (rana septentrionalis) from minnesota, U.S.A.
Anna M. Schotthoefer, Matthew G. Bolek, Rebecca A. Cole, Val R. Beasley, 2009, Comparative Parasitology on p. 240-246
Agrochemicals increase trematode infections in a declining amphibian species
Jason R. Rohr, Anna M. Schotthoefer, Thomas R. Raffel, Hunter J. Carrick, Neal Halstead, Jason T. Hoverman, Catherine M. Johnson, Lucinda B. Johnson, Camilla Lieske, Marvin D. Piwoni, Patrick K. Schoff, Val Richard Beasley, 2008, Nature on p. 1235-1239
Measuring agreement and discord among hemagglutination inhibition assays against different ophidian paramyxovirus strains in the eastern massasauga (Sistrurus catenatus catenatus)
Matthew C. Allender, Mark A. Mitchell, Michael J. Dreslik, Christopher A. Phillips, Val R. Beasley, 2008, Journal of Zoo and Wildlife Medicine on p. 358-361
Ribeiroia ondatrae cercariae are consumed by aquatic invertebrate predators
Anna M. Schotthoefer, K. Marie Labak, Val Richard Beasley, 2007, Journal of Parasitology on p. 1240-1243
View More
Most-Cited Papers
Effects of wetland vs. landscape variables on parasite communities of Rana pipiens
Anna M. Schotthoefer, Jason R. Rohr, Rebecca A. Cole, Anson V. Koehler, Catherine M. Johnson, Lucinda B. Johnson, Val R. Beasley, 2011, Ecological Applications on p. 1257-1271
Predator diversity, intraguild predation, and indirect effects drive parasite transmission
Jason R. Rohr, David J. Civitello, Patrick W. Crumrine, Neal T. Halstead, Andrew D. Miller, Anna M. Schotthoefer, Carl Stenoien, Lucinda B. Johnson, Val R. Beasley, 2015, Proceedings of the National Academy of Sciences of the United States of America on p. 3008-3013
The feline thyroid gland
Donna A. Mensching, Margaret Slater, John W. Scott, Duncan C. Ferguson, Val R. Beasley, 2012, Journal of Toxicology and Environmental Health - Part A: Current Issues on p. 201-212
One health—Transdisciplinary opportunities for SETAC leadership in integrating and improving the health of people, animals, and the environment
A. Alonso Aguirre, Val R. Beasley, Tom Augspurger, William H. Benson, Janet Whaley, Niladri Basu, 2016, Environmental Toxicology and Chemistry on p. 2383-2391
Transdisciplinary and social-ecological health frameworks—Novel approaches to emerging parasitic and vector-borne diseases
A. Alonso Aguirre, Niladri Basu, Laura H. Kahn, Xenia K. Morin, Pierre Echaubard, Bruce A. Wilcox, Val R. Beasley, 2019, Parasite Epidemiology and Control
Advancing the 'One Health' workforce by integrating ecosystem health practice into veterinary medical education
Jessica S. Schwind, Kirsten V.K. Gilardi, Val R. Beasley, Jonna A.K. Mazet, Woutrina A. Smith, 2016, Health Education Journal on p. 170-183
View More