Recruiting new graduate students researching all aspects of microbiomes.
Graduate students at Penn State in participating Graduate Programs (listed below) can enroll in a Microbiome Center Dual Degree or be part of several different training grant opportunities, in addition to the degree obtained through their home department.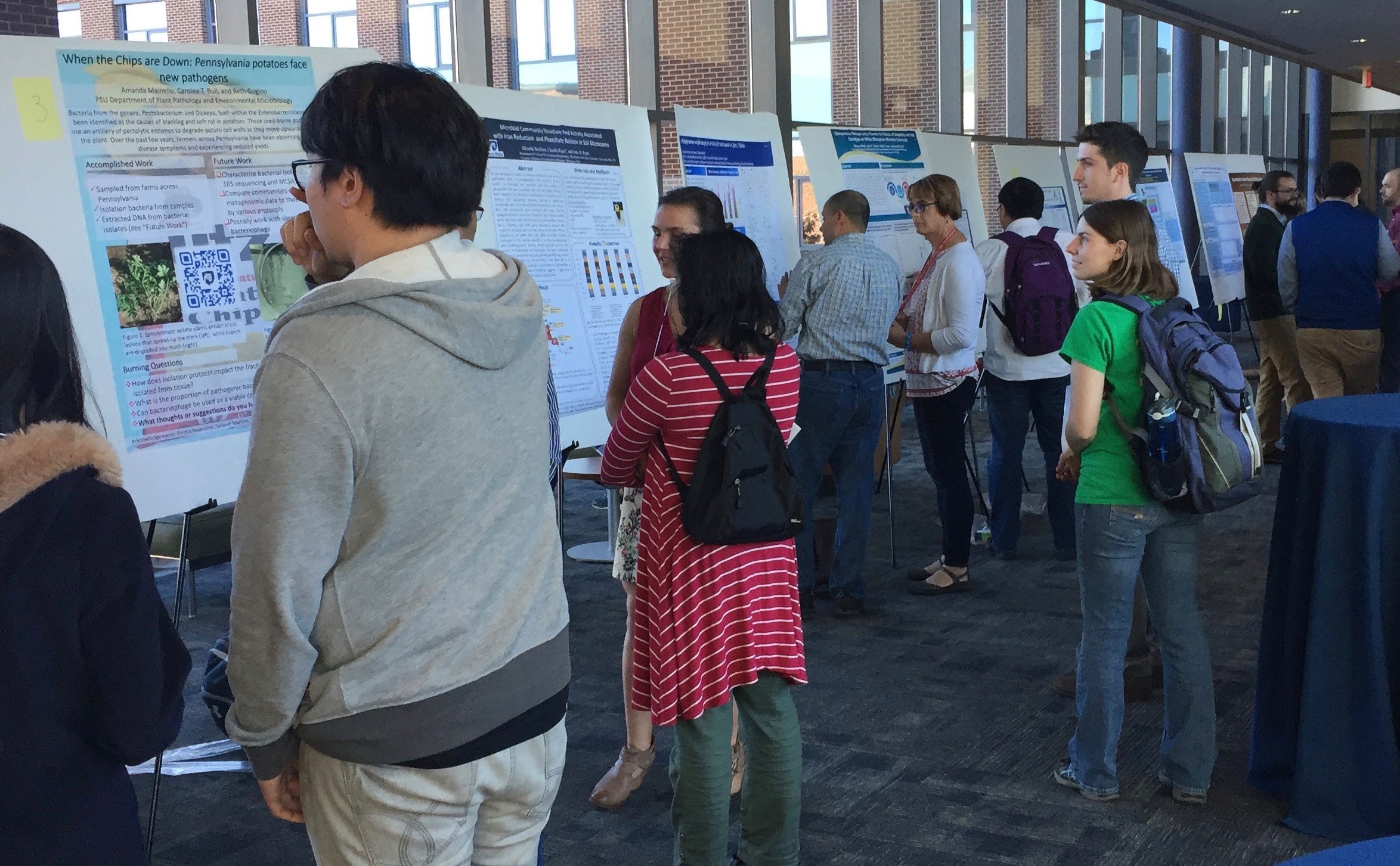 Faculty active in the Penn State Microbiome Center are recruiting Ph.D. and M.S. fellows to the mBiome Graduate Cohort to start in the fall semester, focused on microbiome research across the university. Through activities associated with the Microbiome Center, the mBiome Fellows will engage in interdisciplinary research discussions and trainings.

The goal of the trainings will be to increase technical skills in microbiome research and professional development to spur students to create the graduate programs and careers they desire.

Applicants with strong demonstrated intellectual merit, outstanding GPA and GRE test scores, and laboratory research experiences that have led to creative accomplishments are encouraged to apply to work with any of our faculty and nationally recognized research programs. Applications to directly participating graduate programs are due by December 15. 
To learn more about the mBiome program in Microbiome Sciences, contact Carolee Bull.
Participating Graduate Programs:
To learn more about how to apply to the graduate programs below, please see our graduate school website and application portal.
Biochemistry and Molecular Biology

College of Information Sciences
Department of Nutritional Sciences
Department of Biochemistry & Molecular Biology, College of Medicine (Hershey)

Department of Pathology and Laboratory Medicine, College of Medicine (Hershey)

Department of Plant Pathology and Environmental Microbiology
Department of Ecosystem Science and Management
Department of Agricultural Economics, Sociology, and Education