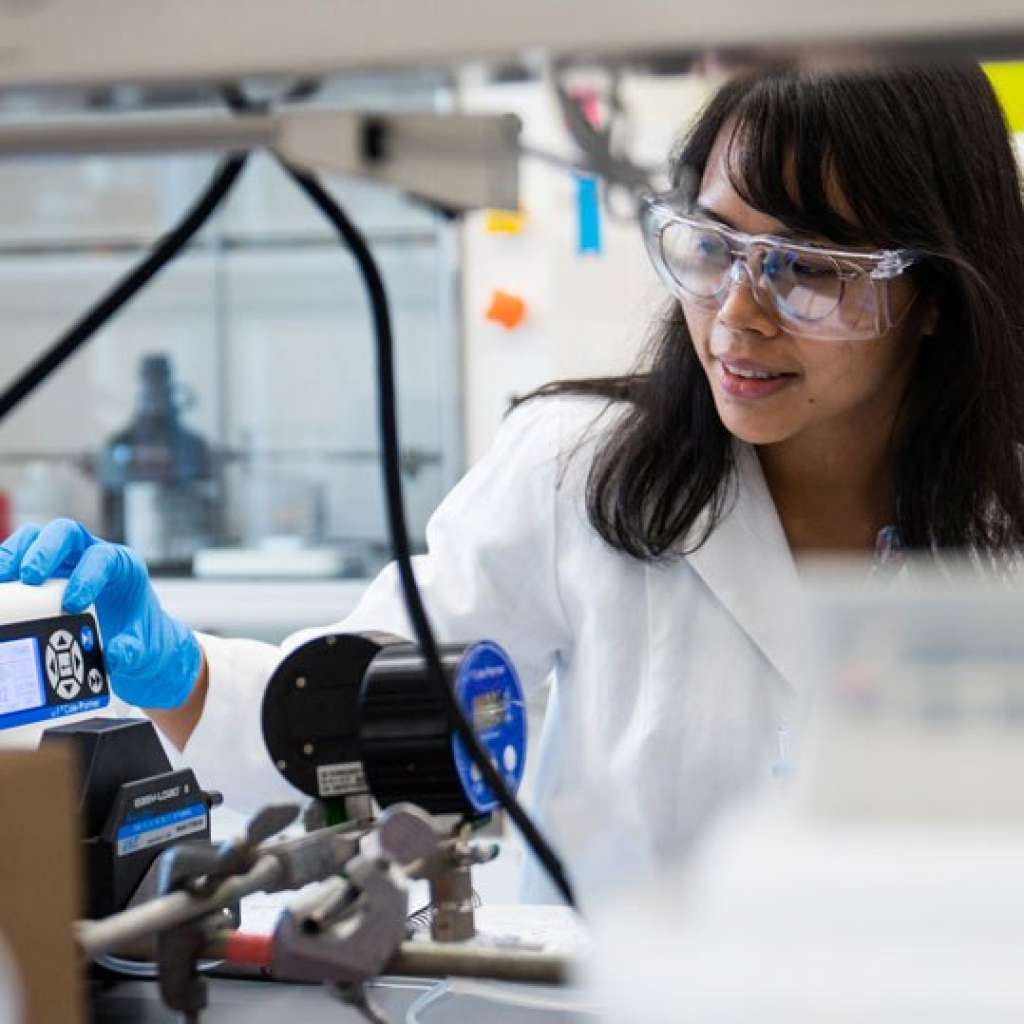 The Center of Excellence in Industrial Biotechnology is excited to announce two new CSL Behring Scholarships for Penn State undergraduate students interested in the broad area of industrial biotechnology, ranging from biopharmaceutical manufacturing and food biotechnology, to the production of bio-based chemicals. Two levels of scholarships are available:

CSL Behring Innovation Scholarship $2,000
CSL Behring Biotechnology Scholarship $1,000
The mission of the Center of Excellence is to build a skilled workforce, support faculty and student research, and facilitate corporate and community outreach in industrial biotechnology. We want to help address a global shortage of employees suitably trained for the complex and rapidly changing world of biopharmaceutical manufacturing and industrial biotechnology through these scholarships.
Eligibility
Penn State undergraduate students from all campuses in any field of study may apply for the Industrial Biotechnology Scholarships. Recipients must be enrolled full time at Penn State during the semester in which the scholarship is awarded. Criteria for awarding the scholarships include:
Past academic achievement and promise of future academic success
Interest and involvement in the field of industrial biotechnology
Scholarship Funds

A single application is required for both scholarships, with up to 15 total awards to be given for the current academic year (depending upon the number and quality of the applicant pool). Funds will be distributed directly to student bursar accounts at Penn State and can be used at the student's discretion. Note that the scholarship could have an effect on student aid.
Application Process
All applications must be submitted electronically to Andrew Zydney (alz3@psu.edu) no later than 5:00 pm on Friday, December 6, 2019. Each application should contain the following information in a single PDF file:
Cover letter describing both past/current involvement and future interests in industrial biotechnology
One-page resume
Copy of current transcript (a version from LionPath is fine)
It is our intent to make scholarship decisions by December 15, 2019. Please contact Andrew Zydney (alz3@psu.edu) if you have questions about the Industrial Biotechnology Scholarships.