CIDD benefits from investments by the Huck Institutes and Penn State in facilities and resources. From cutting edge imaging to towering facilities to an expansive research farm to a BSL-3 level biosecurity facility, researchers at CIDD are equipped to tackle the most exciting questions in infectious disease biology.
Millennium Science Complex
The convergence of life sciences, engineering, and physical science, augmented by high-speed computation and data search, is opening new frontiers in human health, energy, and materials science. At Penn State, this convergence has a new home in the Millennium Science Complex, a 275,600 square-foot science building housing two of the University's premier research organizations - the Materials Research Institute and The Huck Institutes for the Life Sciences.
More than just a collection of laboratories and instruments, the MSC embodies a new style of research, in which experts from many disciplines coordinate their technologies and knowledge in ways that produce exponential advances. By providing the research space and the opportunity for intellectual exchanges, both formal and informal, the MSC is expected to generate large returns on the University's investment in infrastructure.
Designed by internationally renowned architect Rafael Vinoly, the MSC is one of the nation's first buildings specifically constructed to support the integration of the physical and life sciences. Instruments for the characterization of organic and inorganic materials will be co-located in a vibration-free quiet space, part of 50,000 net square feet of user facilities dedicated to current and future generations of characterization and fabrication tools. Shared meeting and common areas are designed to encourage the free exchange of ideas that existed in the great corporate labs that defined physical science and engineering in the 20th century.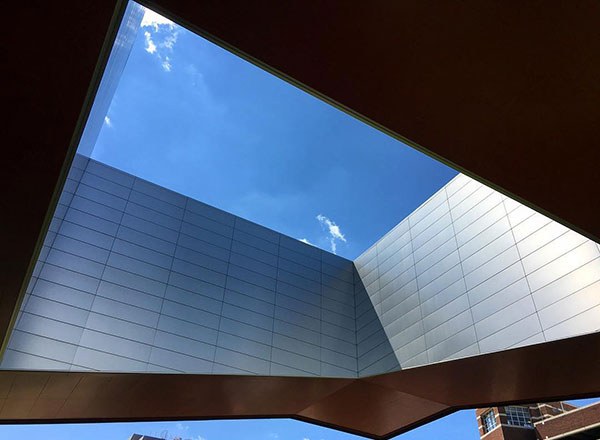 Eva J. Pell ABSL3 Laboratory for Advanced Biological Research
Penn State recognizes the urgent need to improve our nation's defenses against emerging public health threats and the importance of cutting-edge research in an effort to develop diagnostic tests, treatments and vaccines to combat infectious diseases. The Eva J. Pell Laboratory at Penn State functions as part of a critical national network of secure bio-containment facilities that will not only help solve society's most pressing health issues, but is also capable of supporting a national response in the event of a bio-defense emergency.
Researchers at the Pell ABSL-3 Laboratory work with biological agents that have the potential to cause serious human, animal and/or plant disease and result in significant economic consequences. These agents are not generally spread by casual contact and the diseases studied are those for which prophylactic treatments exist. Examples include West Nile virus, SARS, avian influenza and tularemia. The Pell Lab has been inspected and approved by the NIH and Centers for Disease Control and is available for collaborative and contract research studies including those requiring CDC registration to use Tier 1 Select Agents and Toxins.
The Pell building is a self-contained, stand alone facility - which means that all materials, including waste products, are managed on site for increased safety. This specially designed structure has its own steam plant, two sources of water and power, a backup generator, autoclaves and an effluent decontamination system. There are also redundant systems for both supply and exhaust air with inward directional airflow.
Laboratory facilities include multiple two-room suites, each with a dedicated procedure room and animal holding room(s) and an insectary suite containing separate procedure and animal holding rooms and an insect holding room. The building also contains two BSL-3 laboratories for in vitro work. In addition, there is a freezer room, autoclave processing area, decontamination air lock, storage space and shower (out) facilities.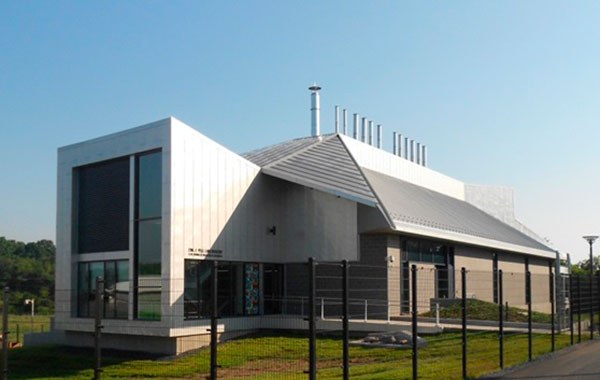 Russell E. Larson Agricultural Research Center
Located only 10 miles southwest of the University, The Russell E. Larson Agricultural Research Center is Penn State's largest research facility, comprising more than 2000 acres of farmland. A full-time staff works to maintain this facility and support research activities from across Penn State – ranging from crop development, to pest control, to entomology.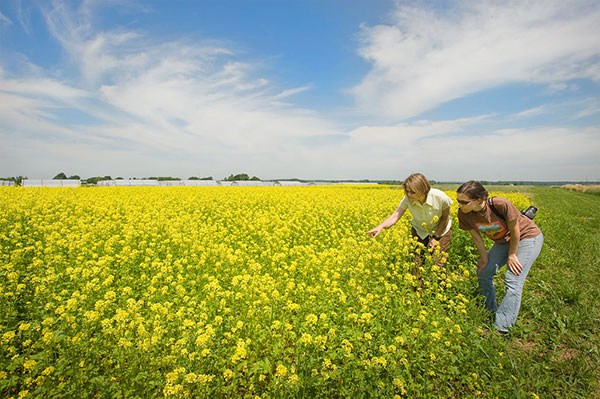 Insectary
CIDD's vector-borne disease group is among the strongest in the country. To support work on insect-borne pathogens, Penn State developed a state-of-the-art stand-alone insect facility for rearing insects and studying carriage and transmission of pathogens by insects. We maintain multiple resistant and susceptible Anopheles and Aedes spp. This 3,900 sq ft facility runs at BSL2 with swipe card access only, allowing us to study dangerous pathogens that are not allowed in a standard lab setting. Three of the chambers have internal door access, and can be used with infectious insects. The facility also includes two rooms which are fully insect-proofed and can each contain up to ten reach-in-incubators, backed up to emergency power generator. There is a 345 sq ft laboratory fully equipped for up to four microscopy stations and conventional insect experimentation including CO2 and RO water. This fully contained facility also includes rooms for P. falciparum culture, including two externally ventilated hoods for tissue culture. The insectary is certified by CDC and APHIS.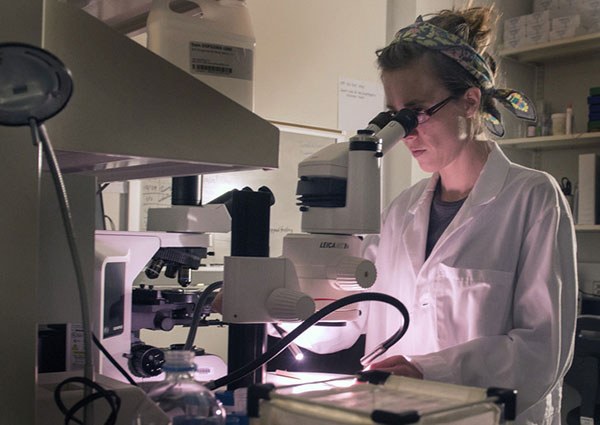 See all Huck Core Facilities