November 2019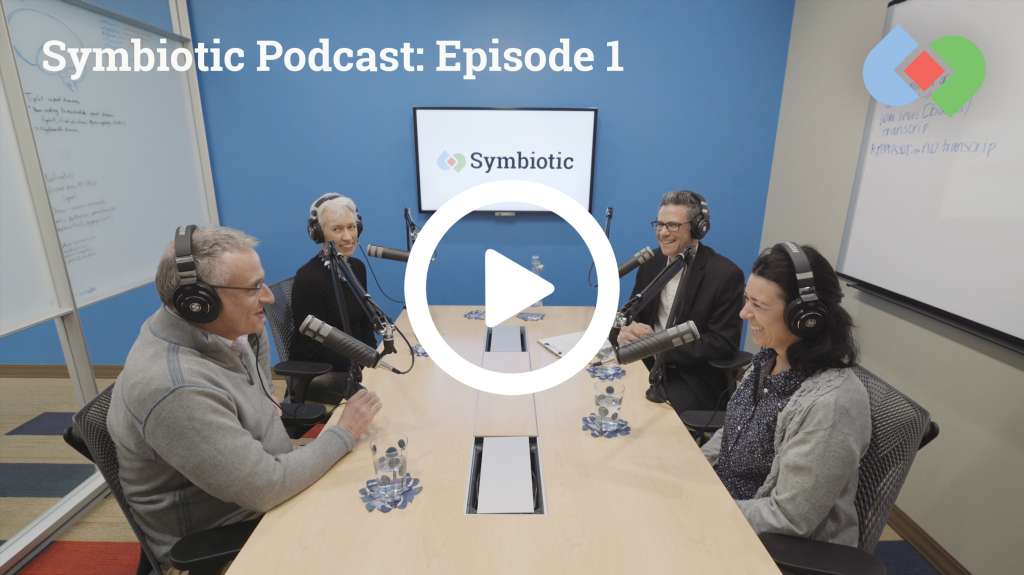 Andrew's Angle
A message from the Director of the Huck Institutes
Last month, Penn State hosted SciWri 2019, a conference of 500+ science writers from all over the country. Huck was one of the biggest sponsors of the event and that meant we got to host four core facility tours, an insectary field trip, a live podcast panel and a wildly popular Science Trivia game for the visiting community of journalists and academics. Big shout out to Huck's communication team, led by the irrepressible Cole Hons, for their enormous efforts. I am confident that some of the leading science journalists and writers in the country now have a much better idea of the breadth and expertise residing under the Huck umbrella...
---
The Symbiotic Podcast - Episode 3: "Live from the 2019 National Science Writers Conference"
This special live episode was recorded at SciWri 2019—a national conference for science journalists hosted by Penn State. The panel featured a panel of ground-breaking Penn State researchers sharing their trials, tribulations and hard-won best practices for trans-disciplinary life sciences research. The taping includes a live Q&A with the audience.
Click Here to Watch or Listen to Symbiotic
---
Trailblazers
Patrick Drew
Patrick Drew, Huck distinguished associate professor of neural engineering and neurosurgery, approaches the brain in a very mechanistic fashion.
"The brain is magical and mysterious in some ways, but on another level, it's just physical stuff," Drew said. "If you want to understand the diseases and how to fix them, you have to understand the how the brain works..."
On The Rise
Molly Hall Brings Data Analysis to Child Development
Most of the life science labs at Penn State look a lot like, well, labs. There are beakers and pipettes and samples, with grad students and postdocs scurrying past cutting-edge instruments and their attendant warning signs in lab coats and gloves. That's not the case with Molly Hall's lab.
Nested in an alcove of cubicles in a far corner of the top floor of Wartik, Hall's cadre could pass for an app startup team, or maybe the staff of a small-town newspaper. The whiteboard that dominates one wall is covered in doodles, not diagrams. But don't be fooled by first impressions: the members of the Hall Lab are serious bioinformaticians, and they're knee-deep in exciting, big-picture life sciences inquiries...
Kudos
Brian Dawson Keeps It All Flowing
Congratulations to Brian Dawson, this month's recipient of the Huck staff Kudos award. Brian is a research associate in the Huck's Flow Cytometry Core Facility, where he's worked since 2015. The son of two Penn State alumni, Brian also received his degree here – a B.S. in Animal Sciences in 2010.
The Flow Cytometry Facility is equipped with flow cytometers and cell sorters that enable researchers to examine cell samples within the range of the micron. As a key member of the facility's research staff, Brian engages in experimentation, training, project collaboration, and consultation. This includes training customers in experimental design, sample preparation, and the use of equipment, as well as providing guidance in the interpretation of results...
19
Media Mentions in October 2019
13
Huck News Stories in October 2019